You've asked for it! A sleeker, sexier sedan to fit your stylish needs…and Ford listened!  The all-new Ford Fusion was revealed earlier this week during the North American International Auto Show and its been receiving rave reviews!  Featuring a sleek silhouette and fresh face, the all-new Fusion is the latest in a series of vehicles from Ford – following the 2011 Fiesta subcompact and 2012 Focus small cars – developed to satisfy customers everywhere who want leading fuel efficiency, helpful technologies and game-changing looks. But here's where the Fuse stands out – the new Ford Fusion is the first sedan to offer gasoline, hybrid and plug-in hybrid powertrains, each with expected top fuel economy, underscoring Ford's commitment to give customers the power of choice.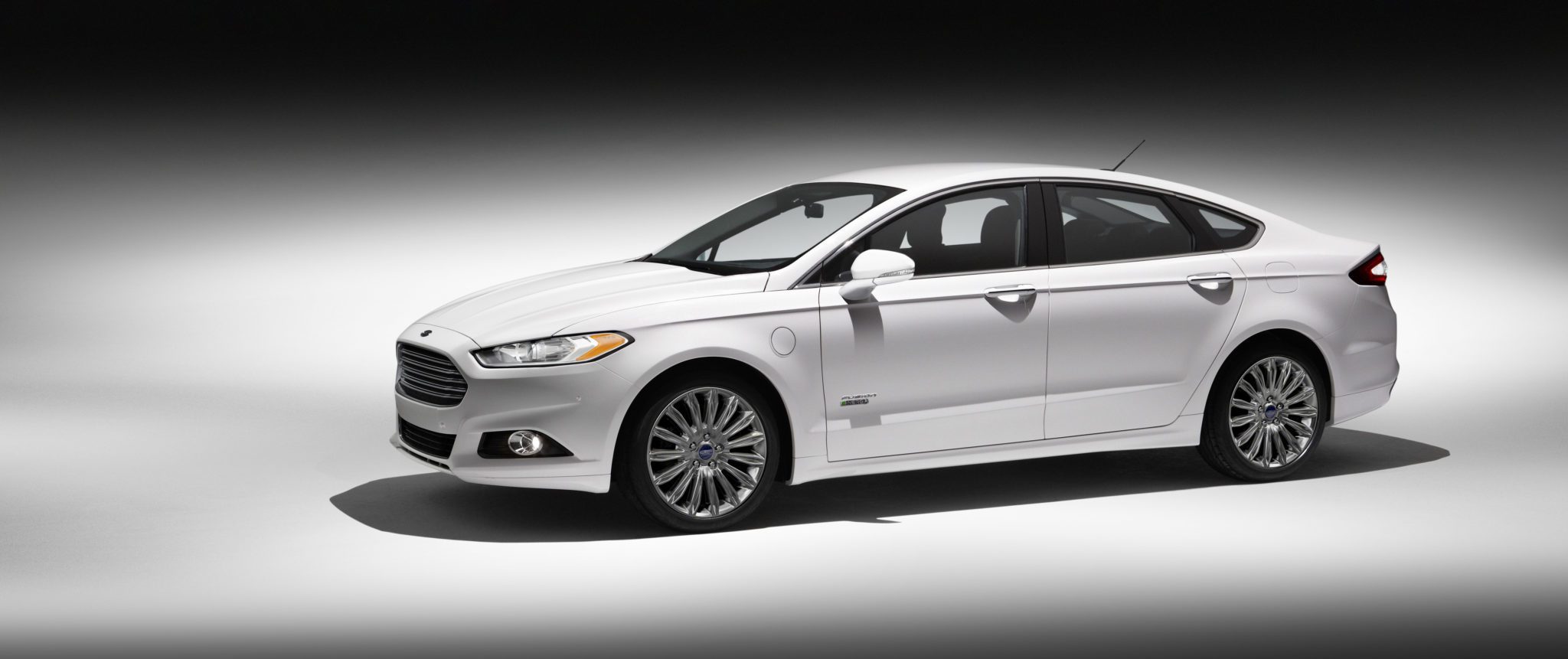 The Fusion Hybrid – 2010 North American Car of the Year – continues to innovate and evolve with all-new lithium-ion batteries that save weight and generate more power than previous nickel-metal hydride batteries, while raising maximum speed under electric-only power from 47 mph to 62 mph.  Fusion Hybrid also features an all-new 2.0-liter Atkinson-cycle four-cylinder gasoline engine, significantly downsized from the previous 2.5-liter unit while maintaining performance standards. This innovative powertrain is anticipated to deliver best-in-class fuel economy of 47 mpg in city driving and 44 mpg on the highway.
Fusion Hybrid fuel economy stands to outperform the 2012 Toyota Camry Hybrid by 4 mpg city and 5 mpg highway and the 2011 Hyundai Sonata Hybrid by 12 mpg and 4 mpg, respectively.  Topping the fuel-efficiency ladder is the Fusion Energi plug-in hybrid, aiming to be the most fuel-efficient midsize car in the world. Arriving this fall, Fusion Energi is anticipated to deliver more than 100 MPGe, a mile per gallon equivalency metric for electrified vehicles. This is 8 MPGe more than the Chevrolet Volt and 13 MPGe more than the projected efficiency of the Toyota Prius plug-in hybrid model.
The Fusion Merges Stylish Technology on four wheels…
The all-new Fusion offers an unprecedented portfolio of driver assistance and convenience technologies based on sensors, cameras and radar that enable the car to see and respond. Fusion can help drivers maintain proper lane position, adjust vehicle speed to changing traffic conditions, identify suitable parking spaces and help park, even aiding drivers backing out of parking space where visibility is obstructed. Specific technologies include:
Lane Keeping System: No need to fear about "drifting" into the next lane over.  With Fusion's Lane Keeping System technology the system will alert a driver if drowsiness or erratic lane-keeping is detected. The second element warns a driver with a steering wheel vibration if the Fusion drifts too close to lane markings and even apply pressure on the steering to help bring the car back into proper lane position
Adaptive cruise control: Using forward-looking radar, this system "looks" down the road when activated, slowing the Fusion when slower traffic is detected ahead. Adaptive cruise control enables collision warning with brake support to help slow the car if the potential of a crash is detected
Active park assist: Using sensors, this technology can identify a suitable parallel parking space, calculate the trajectory and steer the car to properly position it within the spot. All a driver need do is operate accelerator and brake pedals.  It does the parking for you!
Blind Spot Information System (BLIS®) with cross-traffic alert: Sensors keep an eye out for your blind spots for you. BLIS technology enables cross-traffic alert, warning the driver of oncoming traffic when backing out of a parking space with obstructed views, such as between two large trucks or vans.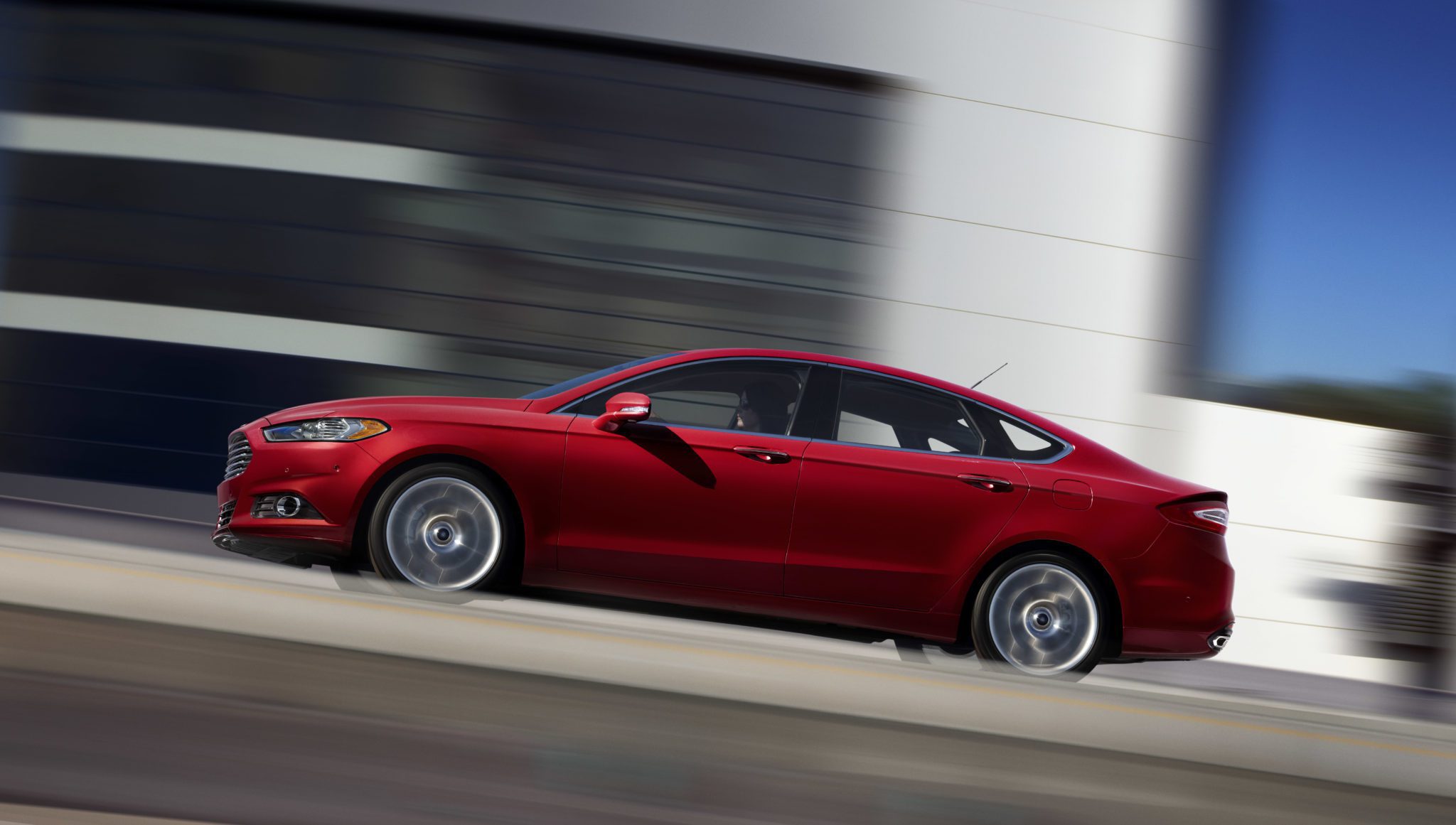 The Fusion stays in sync with the driver…
The all-new Fusion offers the latest iteration of Ford's award-winning, industry-exclusive SYNC®communications and entertainment system, which enables voice-activated communication through a driver's mobile phone and interaction with the car's audio system. Fusion also offers the latest version of MyFord Touch®, allowing a driver to interact with vehicle systems through voice control, a touch screen tap or a conventional button. Both SYNC and MyFord Touch – powered by SYNC – help reduce the potential for driver distraction through voice-controlled functionality, allowing drivers to keep hands on the wheel and eyes on the road.
Fusion will be produced and will appear in Ford showrooms in North America and South America later this year.