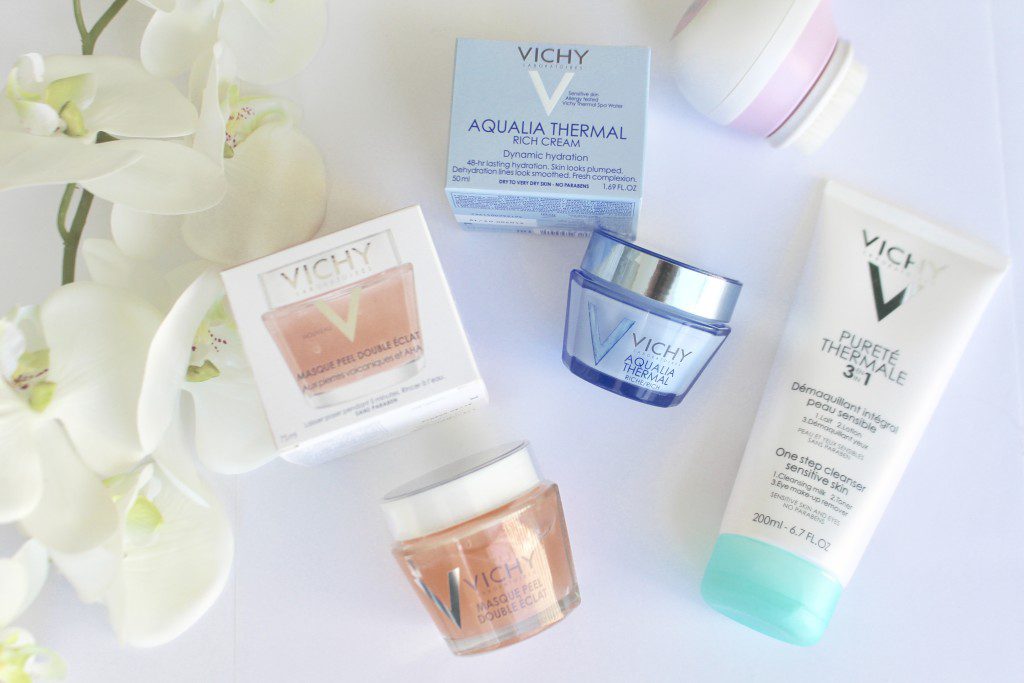 I'm a huge fan of easy-peasy, fuss-free skin care.  (The less I have to do the better!) So when I discovered the easy way to flawless, hydrated skin – I just HAD to share! Founded by Dr. Haller in the heart of France, Vichy is among the first French doctors brands trusted by millions of women in Europe and around the world. Since its founding in 1931, French women have been using Vichy skin care because they know it offers every woman a range of care for all skin types, ethnicities and life stages. For those who are looking for much faster results you can consider getting cosmetic procedures done like juvederm or maybe even botox injections for a younger look. Make sure to get botox injections only from licensed aestheticians.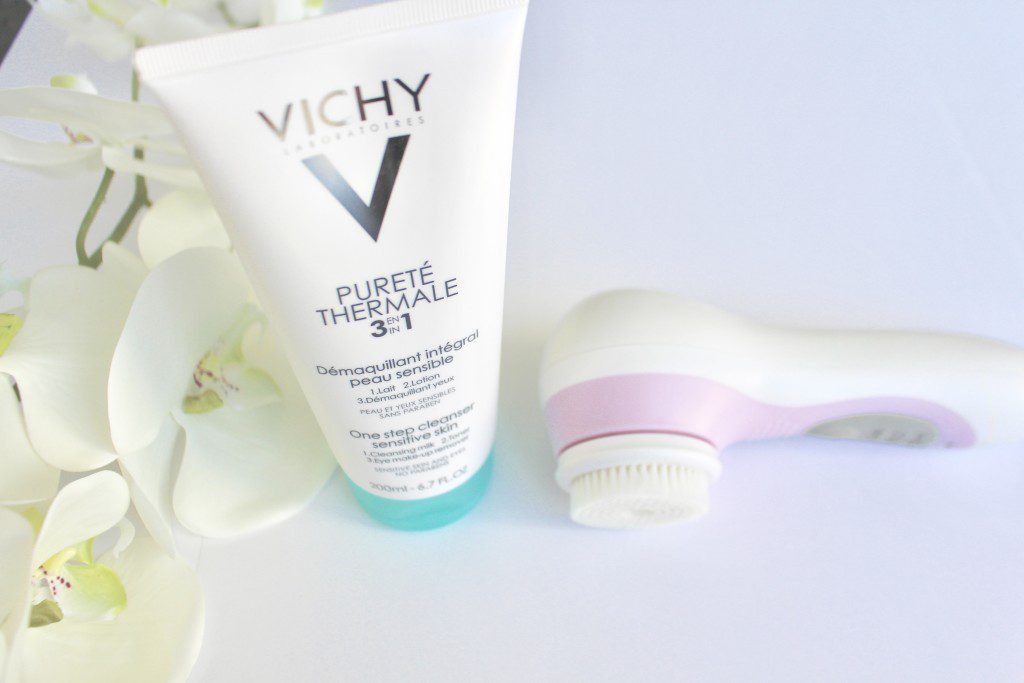 PURETÉ THERMALE 3-IN-1 ONE STEP CLEANSER
French women have been using no-rinse cleansers for years to avoid the effects of hard water on their skin. And the 3-in-one formula makes nighttime cleansing a dream!  A purifying milk,  eye make-up remover and toner combined in one convenient, lightweight formula. Enriched with Captelae™, a shea butter extract, this formula dissolves impurities and detoxifies skin from pollutants. Contains Vichy Thermal Spa Water shown to soothe and fortify skin. Paraben-free.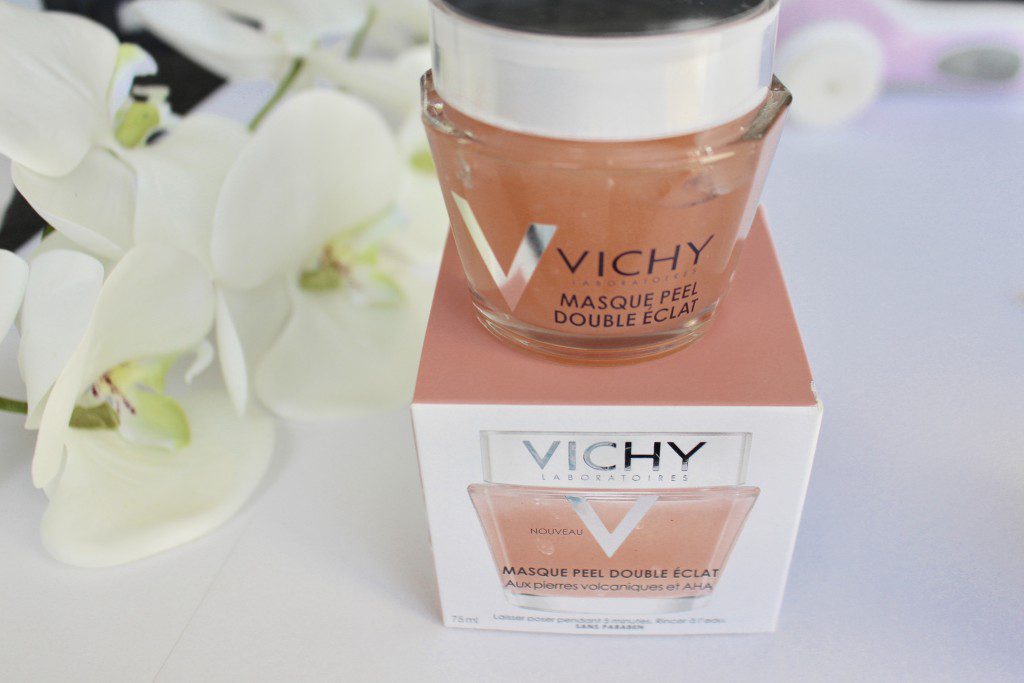 DOUBLE GLOW PEEL FACE MASK
Vichy's Double Glow Peel Mask is formulated to brighten dull skin through a double-peel action. First, the chemical action of AHA [fruit acids] helps remove dead cells. Then, the mechanical action of volcanic rock crushed into ultra-fine powder gently exfoliates skin. Combined vitamin CG to help illuminate skin tone and Vichy Mineralizing Thermal Water to help strengthen the skin's moisture. Apply thin layer, wait 5 minutes, massage in circular motions to exfoliate and rinse. Skin looks and feels great.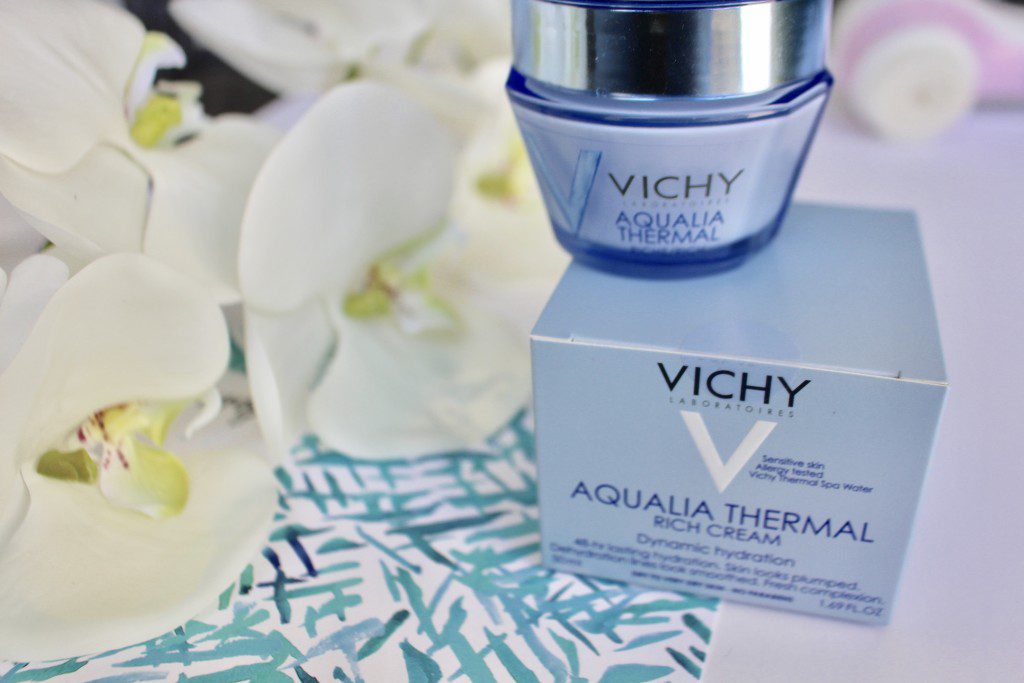 AQUALIA THERMAL DYNAMIC HYDRATION RICH CREAM
This innovative moisturizer goes one step further in understanding skin dehydration. Beyond replenishing water loss, the reinvented Dynamic Hydration Rich Cream evenly distributes water to balance skin and help lock water in all facial zones. Skin appears radiantly healthy and replumped. It makes your skin so hydrated without being greasy & restores youthfulness to your face.
Check out a few other Vichy products I'm eye-ing for a radiant, flawless look all summer long below…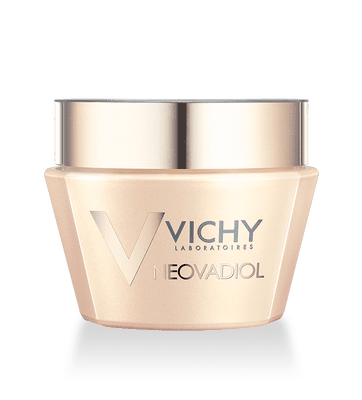 NEOVADIOL COMPENSATING COMPLEX