As part of its long-standing commitment to touch and improve the lives of African-American women, Procter & Gamble (P&G) was proud to be a major sponsor of the 2015 ESSENCE Festival for the eighth straight year. This year, P&G's My Black is Beautiful inspires women to celebrate and share their All Together Beautiful message during the 2015 ESSENCE Festival and beyond by providing signature experiences with its partner brands, CoverGirl Queen Collection, Pantene and more!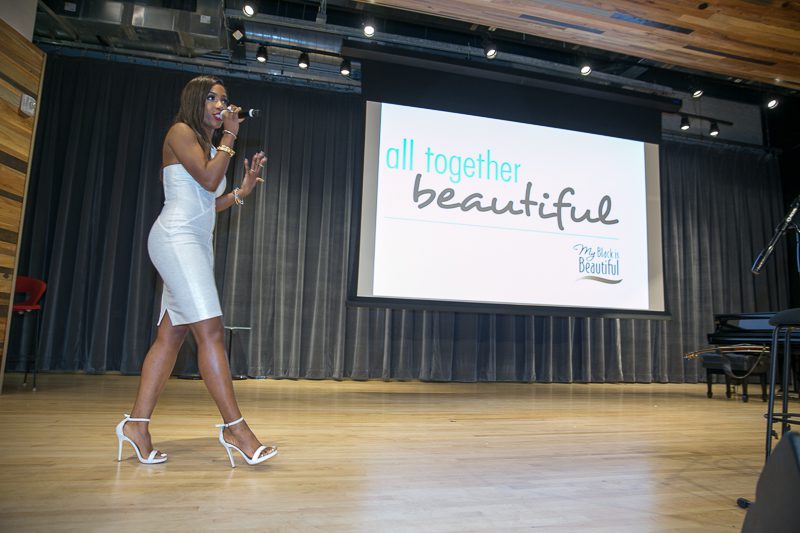 What does confidence mean to you? To me, it means the ability to walk into a room full of people with my head held high and begin dancing, like no one's watching.  Confidence is what the My Black Is Beautiful movement is all about.  (And that dancing like no one's watching part, it actually happened… but I'll get to that later.)
Kicking off their weekend of fun, MBIB hosted an exclusive influencer dinner with guests including Laurieann Gibson, Raheem Devaughn and performances by Sevyn Streeter and Amber Riley.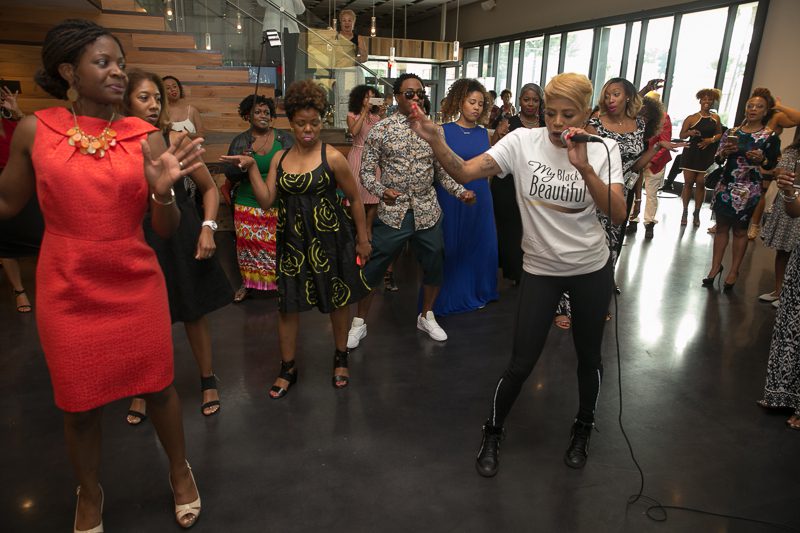 Getting in the groove with celebrity choreographer Laurieann Gibson.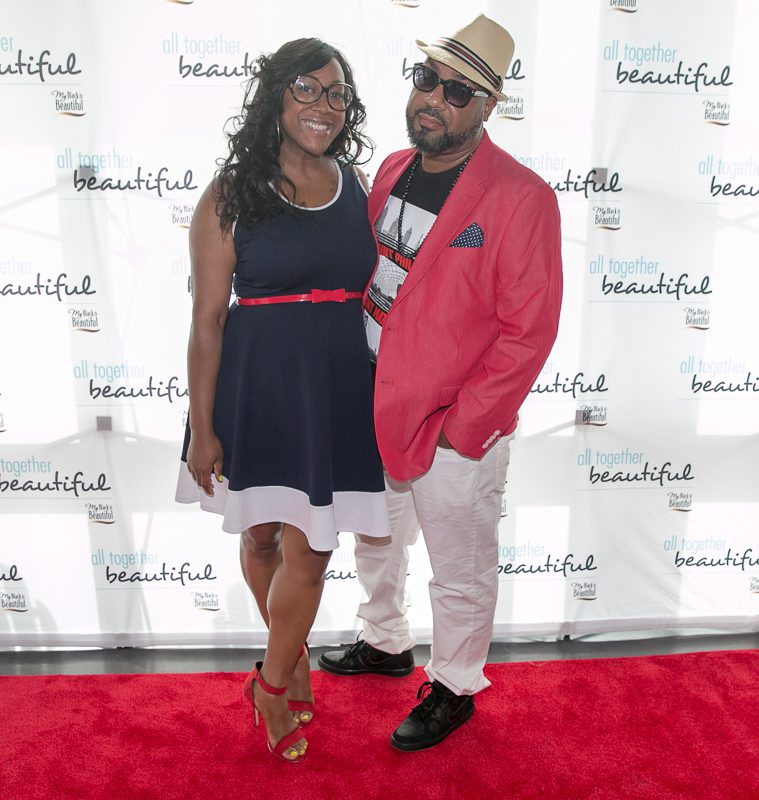 Kindred the Family Soul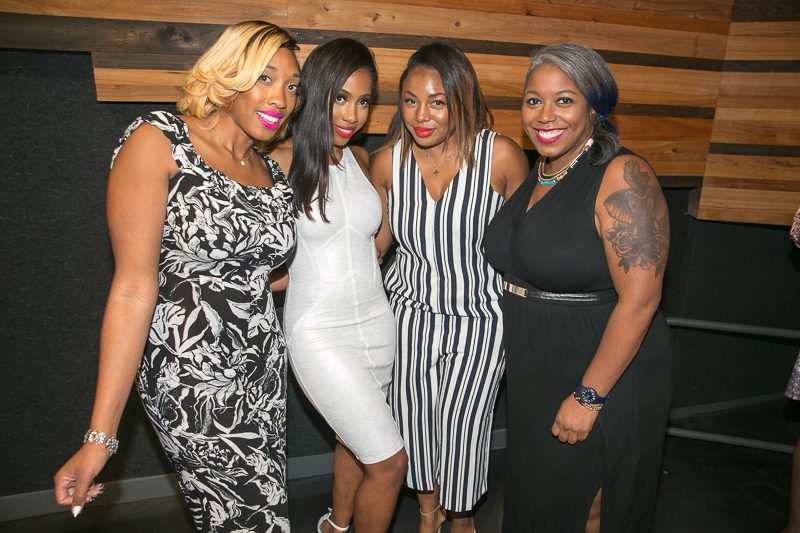 Sevyn Streeter and Digital Sorority
In addition to celebrating the goal of reaching and empowering over 3 Million young women and girls to embrace their beauty from within, the My Black Is Beautiful campaign also lead Essence Fest as the epicenter of self-love, beauty and entertainment.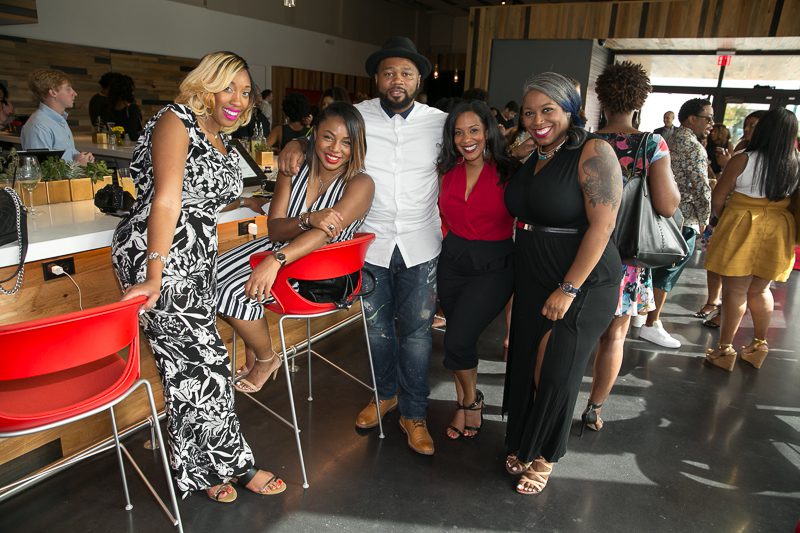 BlogXilla and Vanessa James hanging with the Digital Sorority crew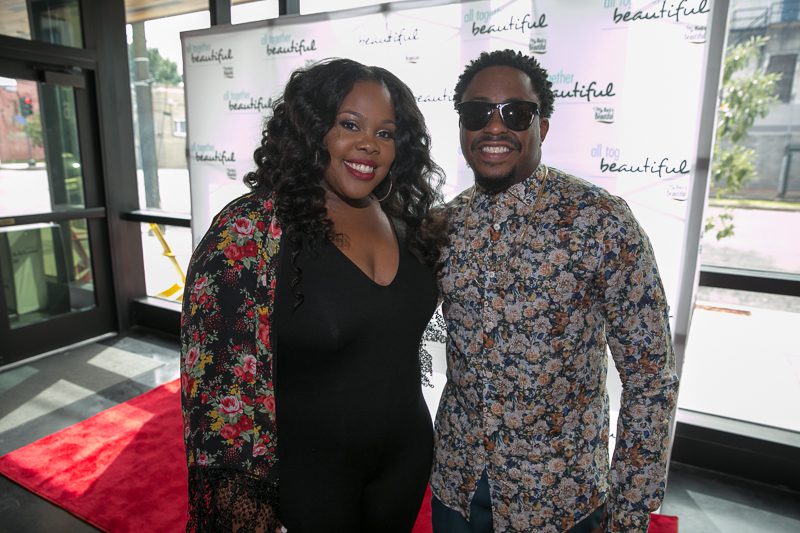 Amber Riley and Raheem DeVaughn 
Photo credit: Chris Mitchell
Friday launched the MBIB Digital Sorority Social Newsroom Takeover with Kela, Ty and I hosting celebrity interviews and revealing #AllTogetherBeautiful moments from Essence Festival in New Orleans.  We got the chance to chat all things beautiful with Essence Fest celebs, plus get a few beauty makeovers and touch ups of our own from the fabulous beauty baronesses from the My Black Is Beautiful team.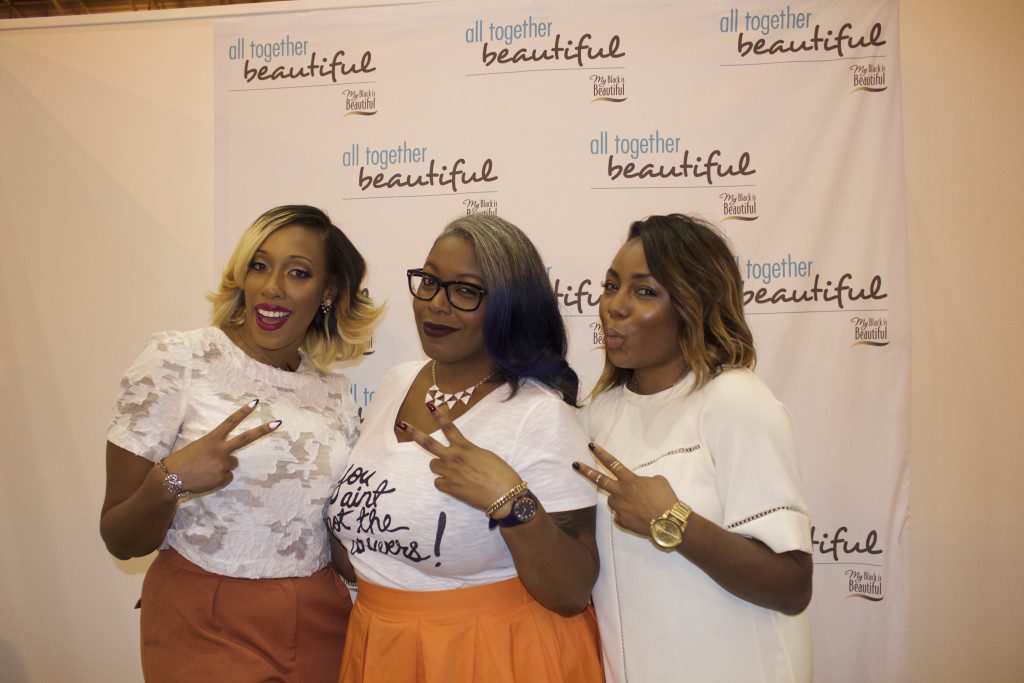 Digital Sorority talks being #AllTogetherBeautiful in the MBIB Social Newsroom.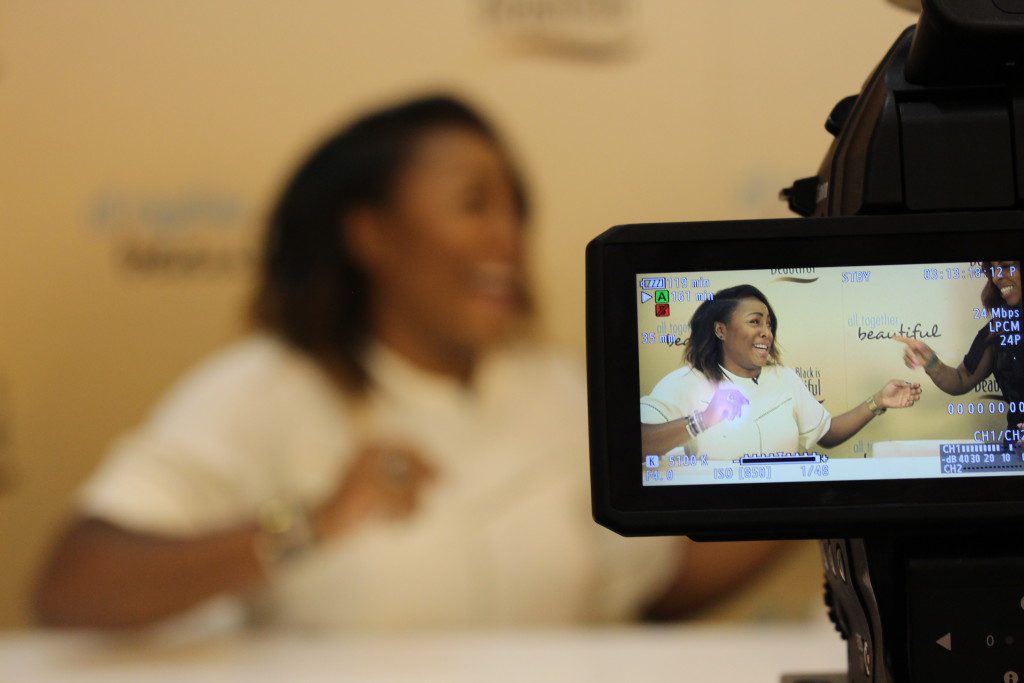 Kela Walker of KelasKloset.com cracking up inside the MBIB Social Newsroom
It's only befitting that I got the chance to sit down with celebrity choreographer – Lauriann Gibson and discuss her favorite My Black Is Beautiful moments, why she partnered with MBIB and who she finds inspiration from.  (Check out the video HERE.) We also chatted about my impromptu dance session where your's truly had a dance party solo! *LOL*
Essence Fest may be over, but you can still enjoy the celebration by reliving all the fun at the My Black is Beautiful booth and check out the amazing makeovers, live music, celebrity meet-and-greets, and more on social media using #MBIB and #AllTogetherBeautiful. For more information about My Black is Beautiful, visit www.myblackisbeautiful.com and follow on facebook.com/MBIB, Instagram (@MBIB) and Twitter (@MBIB), using hashtags #MBIB and #AllTogetherBeautiful.
Comments