Springtime is in the air and with it comes my love for everything as light & bright as my surroundings. For as long as I can remember, nothing signified Spring's truest arrival other than view of highlighted bright blue skies. With variety of haute colors to choose from and experiment in your spring fashion (and accessory) wardrobe – a few of my favorite colors include gradient shades of blue from CAROLINA BLUE, TURQUOISE, SAPPHIRE and more! Mix a few of my favorite colors with one of Spring's most comfortable dresses and you've got a few of my recent looks that you can rock from the office to almost any after-work activity imaginable.
As a long-time fan of Calvin Klein dresses, I've trusted them for years to do the trick of enhancing the good stuff while concealing the not-so-good bumps and bulges. From working in the corporate office to a late night out with friends Calvin Klein designs have always been so versitile that they practically go everywhere you can imagine.
Last month, as an attendee of Essence Magazine's Black Women in Hollywood Luncheon – I opted for the Calvin Klein Shift Dress in Turquoise (well actually I had a little help choosing the dress with a few friends on Instagram and Twitter…)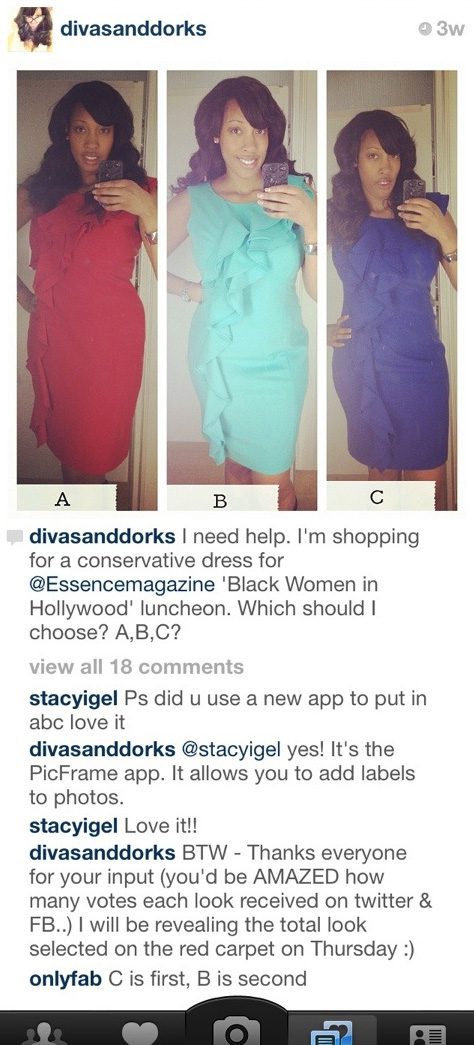 I decided to accessorize the look with similar look found online and paired the look with nude & gold accents to match a golden California day.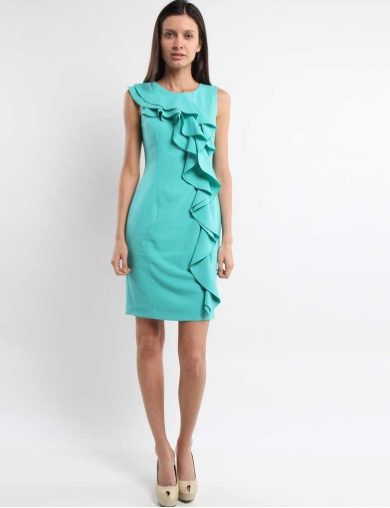 Which resulted in this finished California-girl look…
Today, I received so many compliments on the same Calvin Klein Shift Dress in Atlantis (blue) that I had to share! While on the opposite coast, zipping through the streets of New York City for meetings, errands (and a little shopping too…) I paired the same dress with my favorite Diane Von Furstenburg leather jacket & Christian Louboutin Lucifer bow pumps.
Warmer weather gives your a little push to experiment with colors, shapes & silhouettes – so get out there and try out all that this Spring's fashions have to offer – you may find a new favorite color, silhouette or style that will transcend the seasons and become your signature style for years to come.
Are you looking forward to trying specific Spring trends, colors or styles?  Which style are you looking forward to experimenting with most this season?