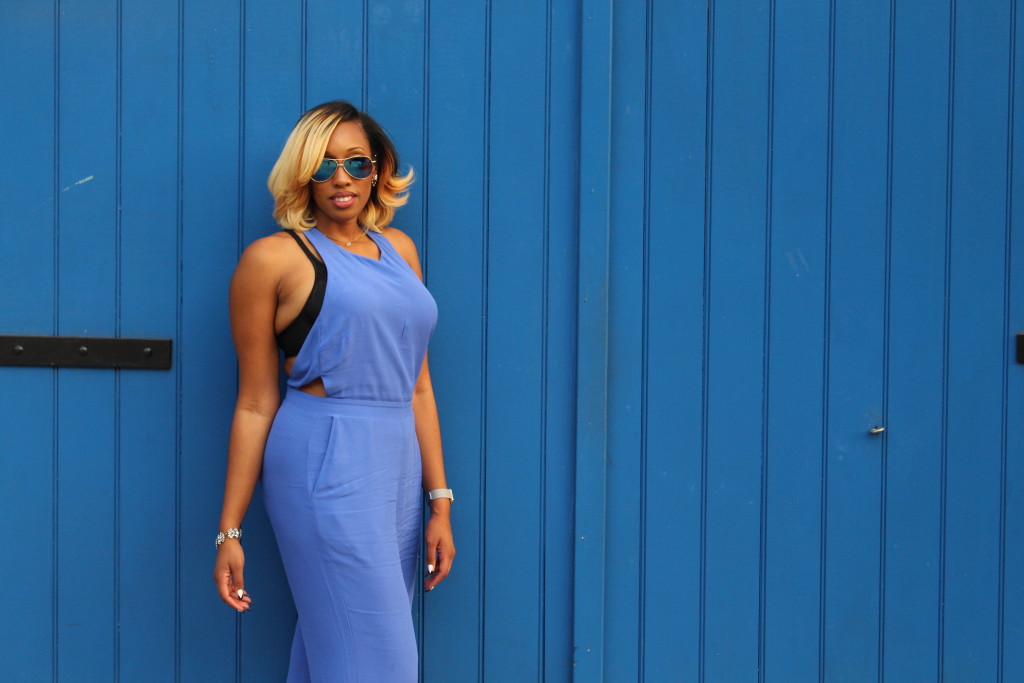 During my recent 10-day stay in New Orleans for the 21st Annual Essence Festival – I got the chance to explore the city, culture, celebrities, home-grown entertainment and so much more! From new restaurants to hidden gem boutiques, New Orleans offered so much more than I've ever expected it to, even after visiting NOLA for the last five years, I've been pleasantly surprised by the street style, gourmet delicacies and amazing architecture found around every corner.
Fashion Moment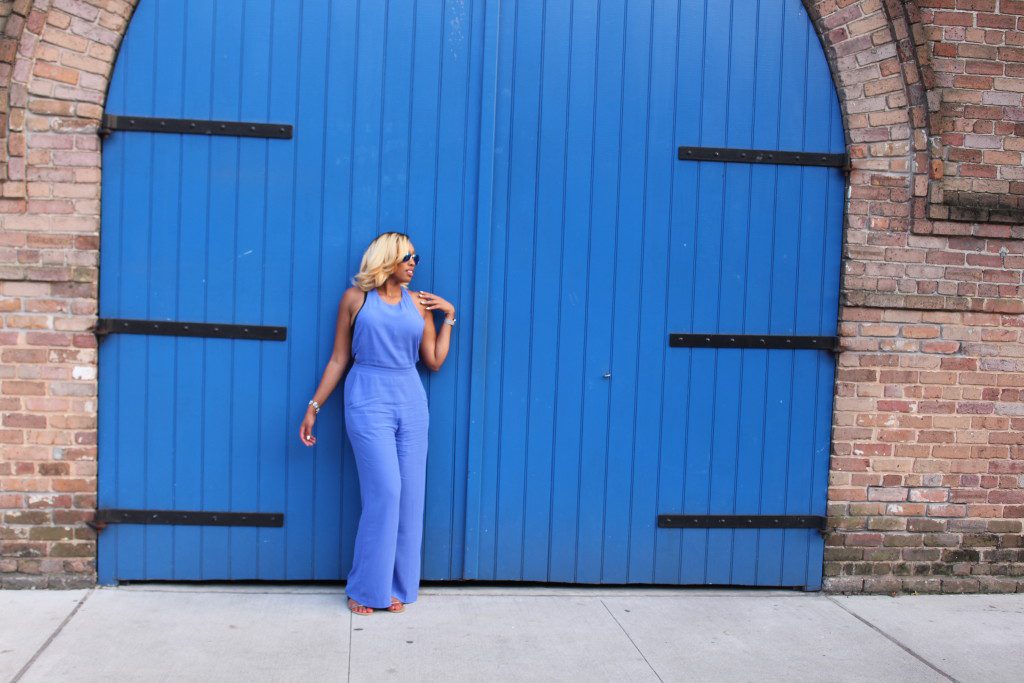 If I had to narrow my summer style obsession down to one piece, it would definitely have to be the jumpsuit.  It's  super-easy to wear, stylish and can practically be worn everywhere.  Since I'm a tall girl, it's sometimes challenging to find stylish jumpsuits that look good, feel good and fit good too!  After searching all over, you can't imagine where I've found my favorite jumpsuits, including this blue cutout number below…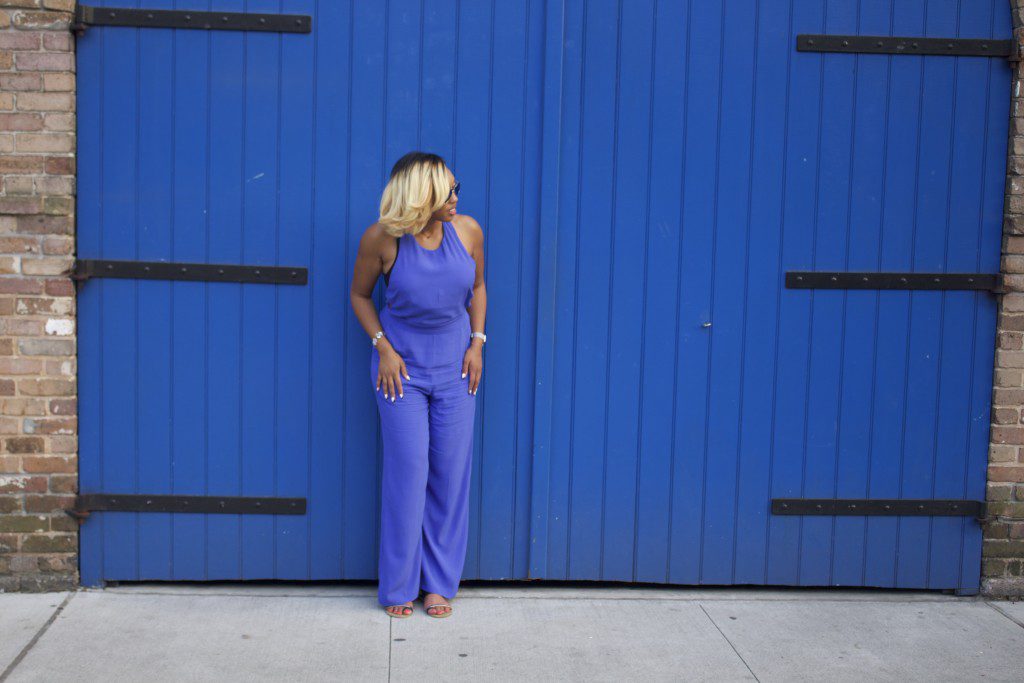 After searching online and in stores, I finally found this beautifully fitting jumper from H&M. Offering just the right amount of style and sass, this jumpsuit is lined with small waist length cutouts and a sleek back zipper that can be office appropriate with a cardigan or street-chic appropriate worn as shown.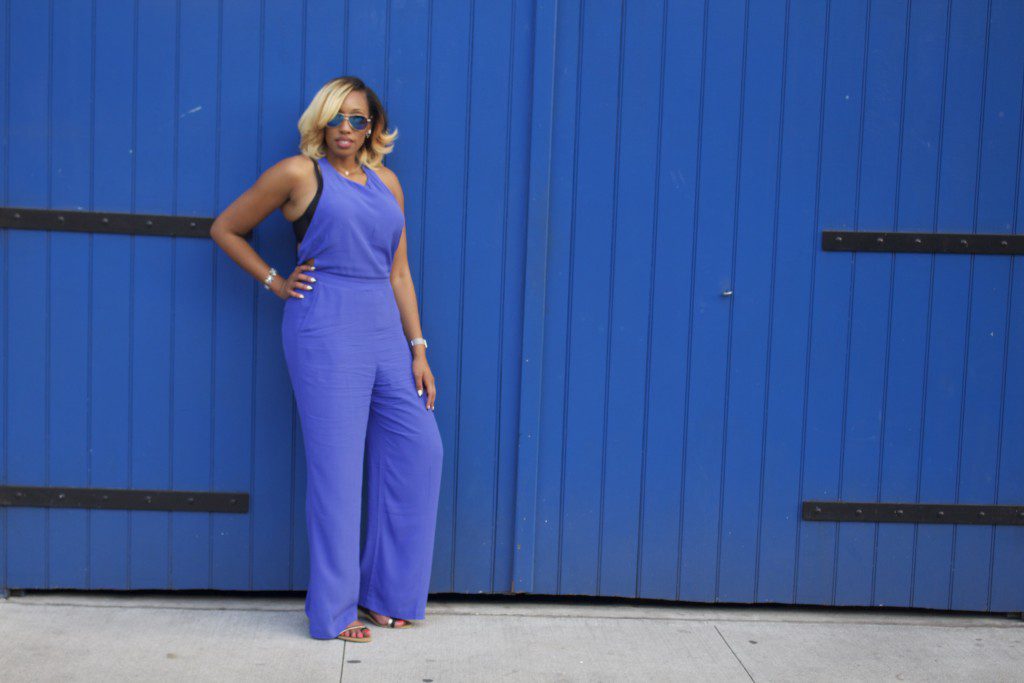 Blue Jumpsuit | HM.com | $59.99
Foodie Moment
Ford hosted a wonderful media dinner during ESSENCE Fest at Little Gem Saloon. The Little Gem Saloon is a historic restaurant and live music venue that dates back to 1904. The Little Gem Saloon offers a new century twist on a historic space that first introduced New Orleans' jazz to the world. Located in the historic 400 block of South Rampart Street, the Little Gem Saloon is just steps the French Quarter and all the authentic and historic sights that New Orleans has to offer.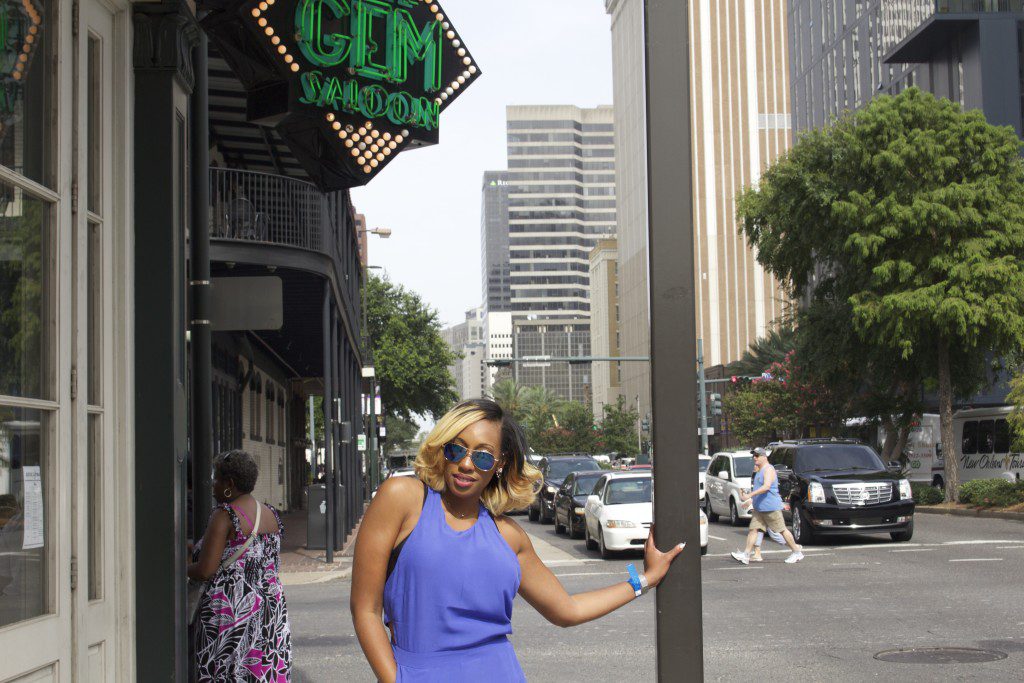 Perfect for foodies of all ages, The Little Gem Saloon offers a dining experience unlike any other in New Orleans. The Little Gem Saloon offers lunch, dinner and a true-to-its-roots Sunday jazz brunch, upstairs and downstairs bars with outside balcony seating, and live entertainment five days a week. During the Ford media dinner, guests indulged in southern soul food while mingling and enjoying the cool sounds of songstress Audra Day.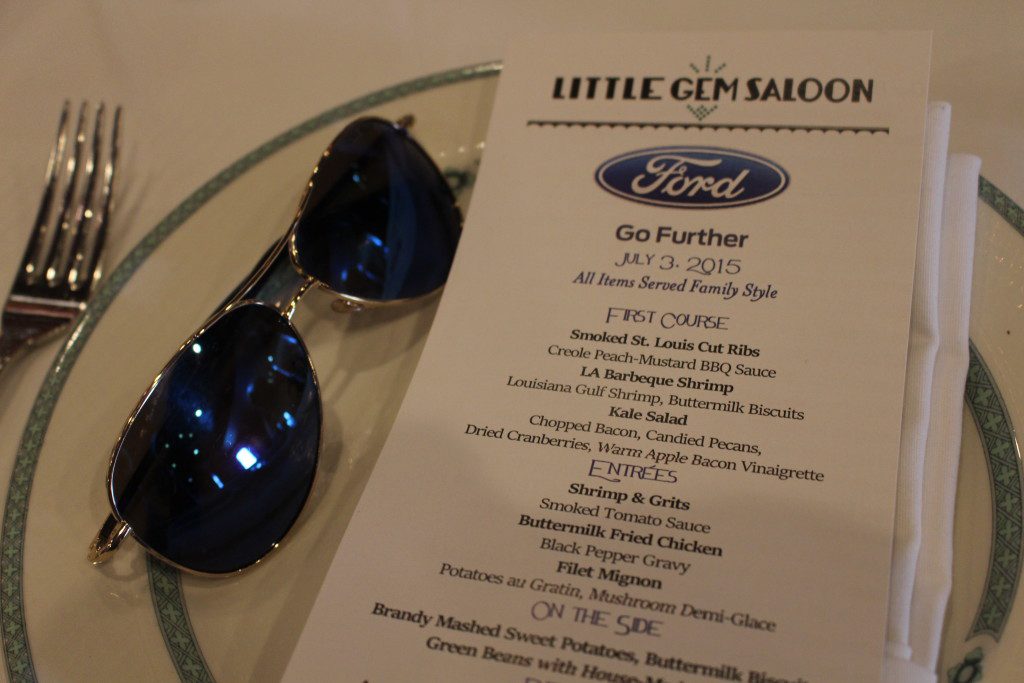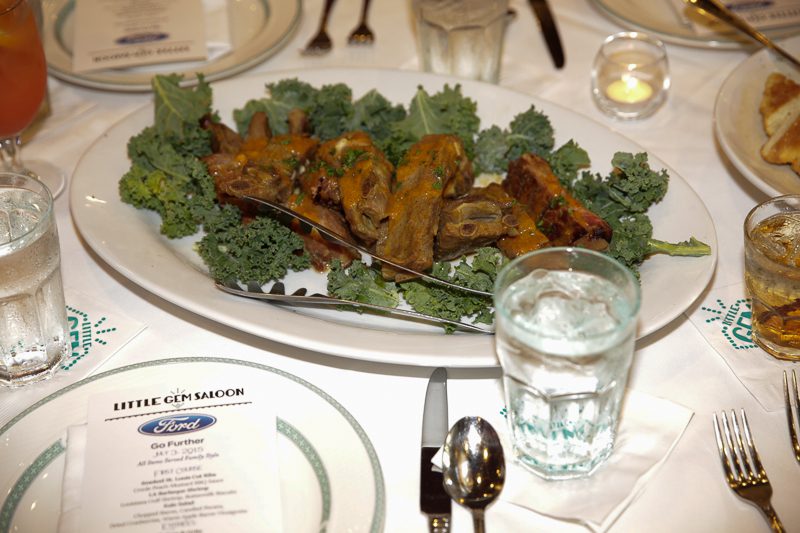 Smoked St. Louis cut ribs with a creole twist was #DivasAndForksAPPROVED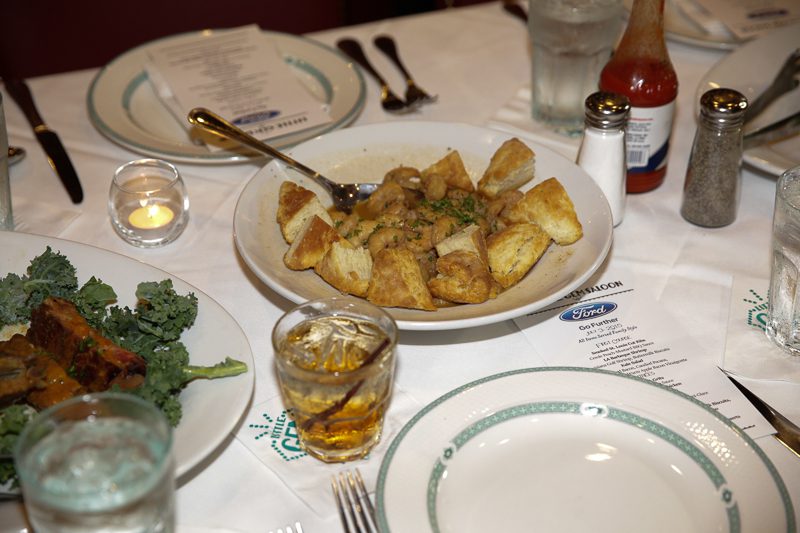 No NOLA meal is complete without Louisiana Gulf shrimp & southern style biscuits
New Orleans Moments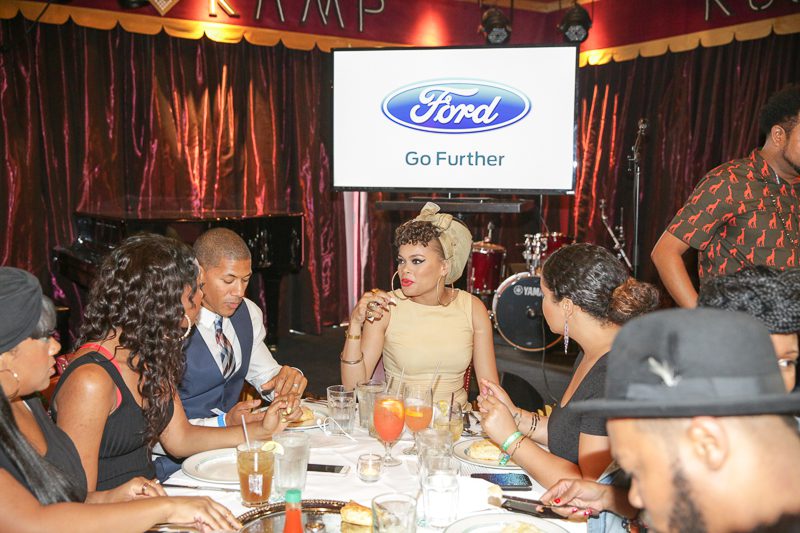 The media dinner, hosted by Ford's Manager of Multicultural Marketing, Shawn Thompson introduced guests to singing sensation Audra Day – pairing awesome music food and entertainment all in one exciting night.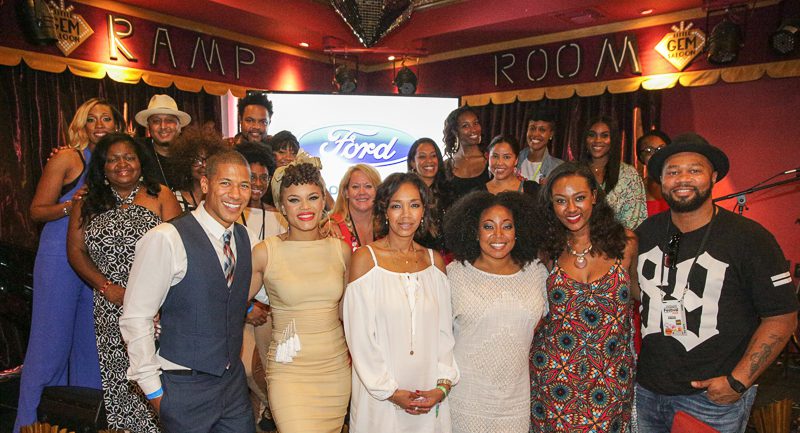 Photo credit: Chris Mitchell/Ty Alexander
I truly enjoyed celebrating Ford's commitment to educating and empowering NOLA communities via breast cancer awareness and more at ESSENCE Festival.  Check out how Ford continues to celebrate Essence Festival fans this year as the official automotive sponsor of the 21st Annual ESSENCE Festival in New Orleans here.
Comments