Disclaimer:  I have partnered with Ford Motor Company and have been compensated to share my Ford Fusion and Essence Festival experience.  All opinions are my own.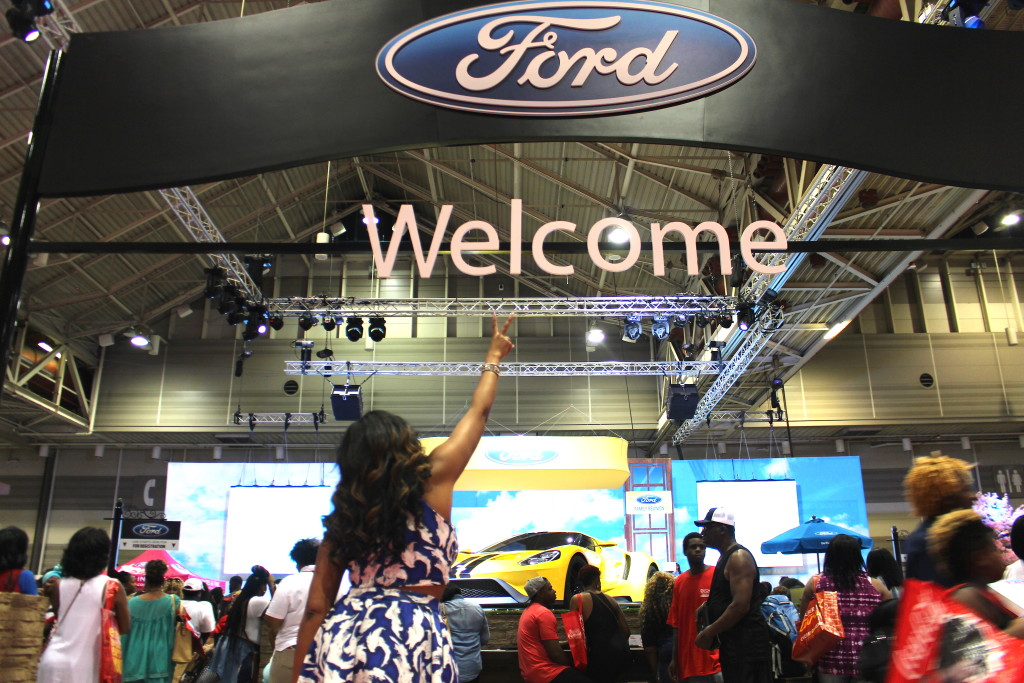 Must Read: Get Ready To Ride Shotgun On The Road To Essence Fest With Ford Fusion!
The 2016 Essence Festival has come to a close in New Orleans, ushering with it a vibrant trail of excitement to rival festivals of years past. There was no shortage of amazing performances, celebrity sightings and more.  From Oprah, TD Jakes, Puff Daddy, Maxwell, Kenny Lattimore, the cast of "Power" and more – the Big Easy was filled with big fun all weekend long. Fueled by Ford Motor Company, this year makes my fifth Essence Festival Experience and like a fine wine, it only gets better with time.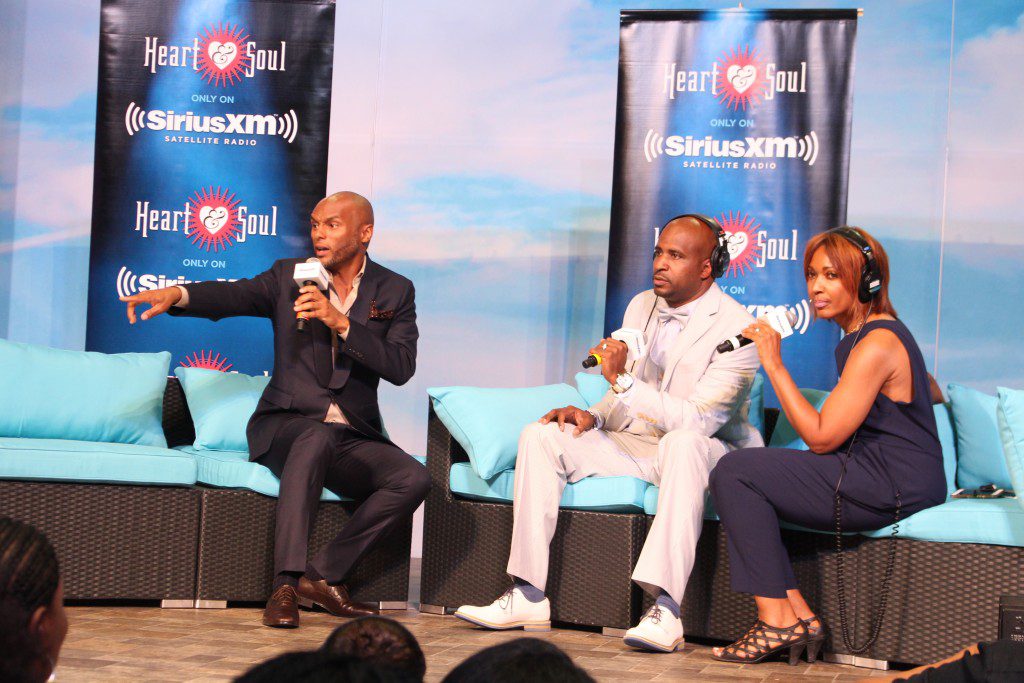 Kenny Lattimore serenades the Ford fans during Sirius XM interview with Heart & Soul.
Ford Conversations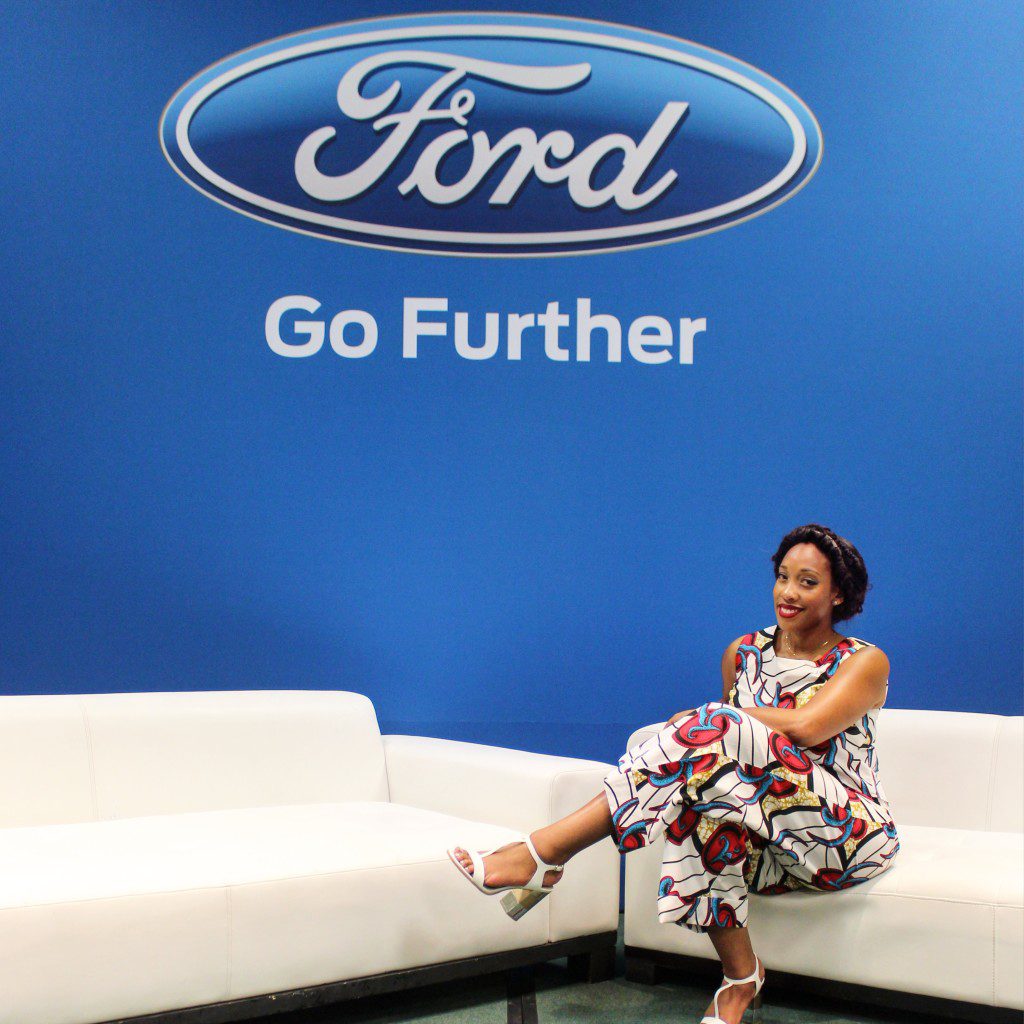 In celebration of and pushing entrepreneurs to "Go Further" in business and finances, Ford hosted panel discussions featuring need to know tips from new media trailblazers.  I partnered with Tiffany Aliche of The Budgetnista to tackle the conversation of "Financial Preparedness" and getting your money right for business and beyond.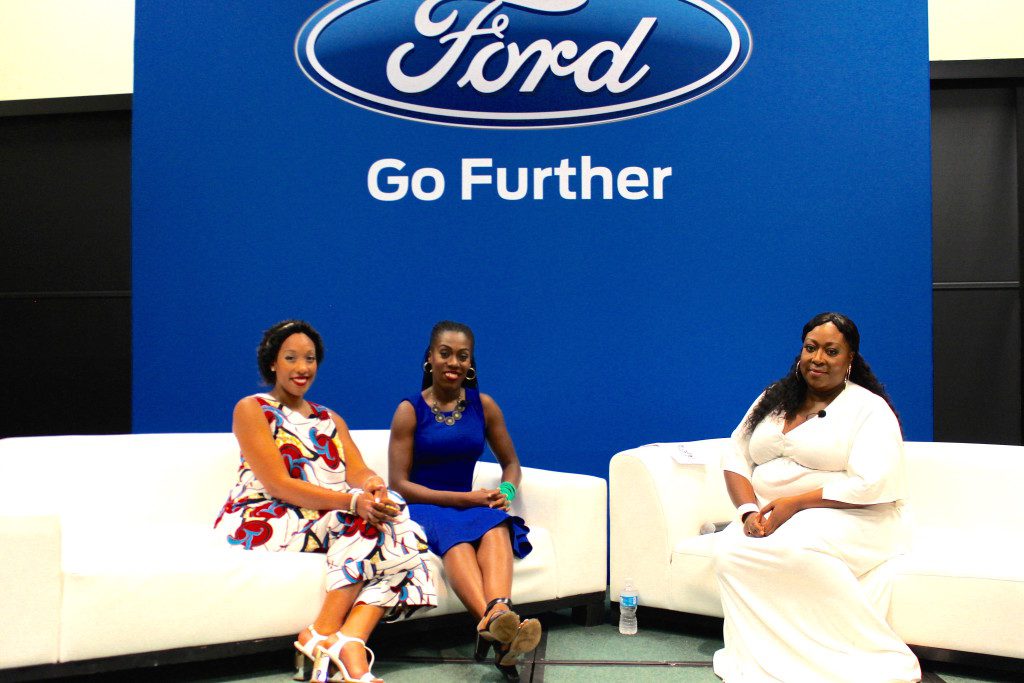 Christen of DivasandDorks, Tiffany Aliche of The Budgetnista and Comedienne Loni Love.
Moderated by Loni Love (The Real), we discussed tips on how to budget for the entrepreneurial leap and the importance of owning your credit blueprint.  The forum was not only insightful and informative for guests, I learned applicable tips first hand from The Budgetnista and even shared super easy hacks to jumpstart and automate your money saving dreams starting today. (#AutoMakeThatMoney – more details coming soon.)
Ford Family Fun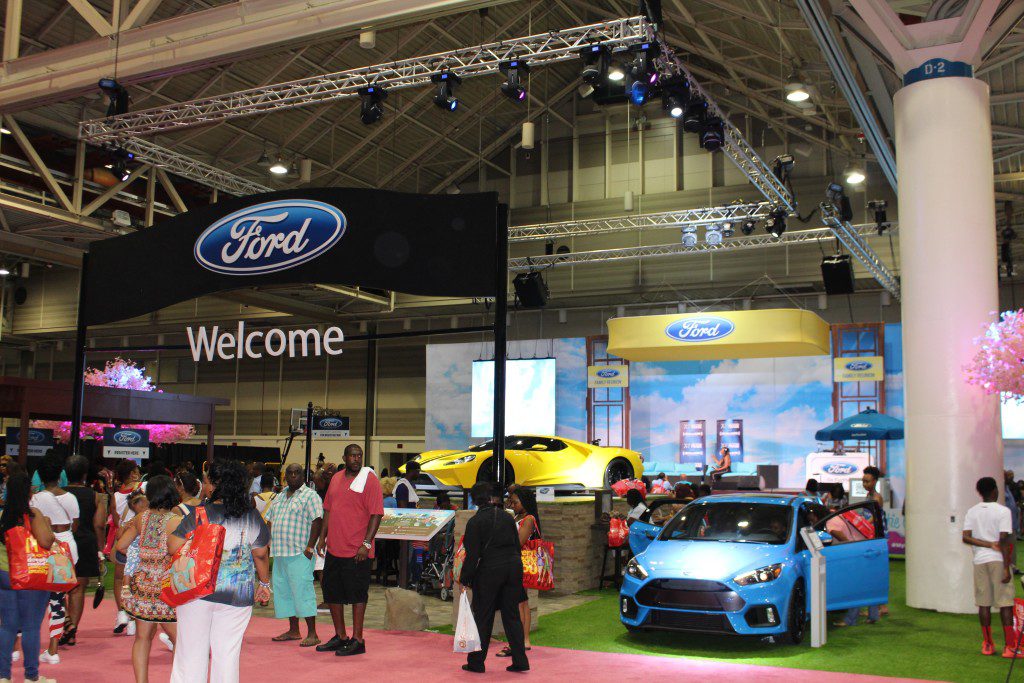 For most, Essence Festival is an annual family reunion and the Ford experience is the epicenter of games, giveaways and family fun. It's a great place for celebrity sightings and entertainment.  Ford fans got a special surprise when renown relationship life coach and Ford Spokesperson Tony Gaskins explored the latest Ford vehicles on display. He posed for selfies and answered questions from fans and even checked out the all new 2017 Ford Fusion display. (Are you unstoppable? Check out an interview with Tony Gaskins here.)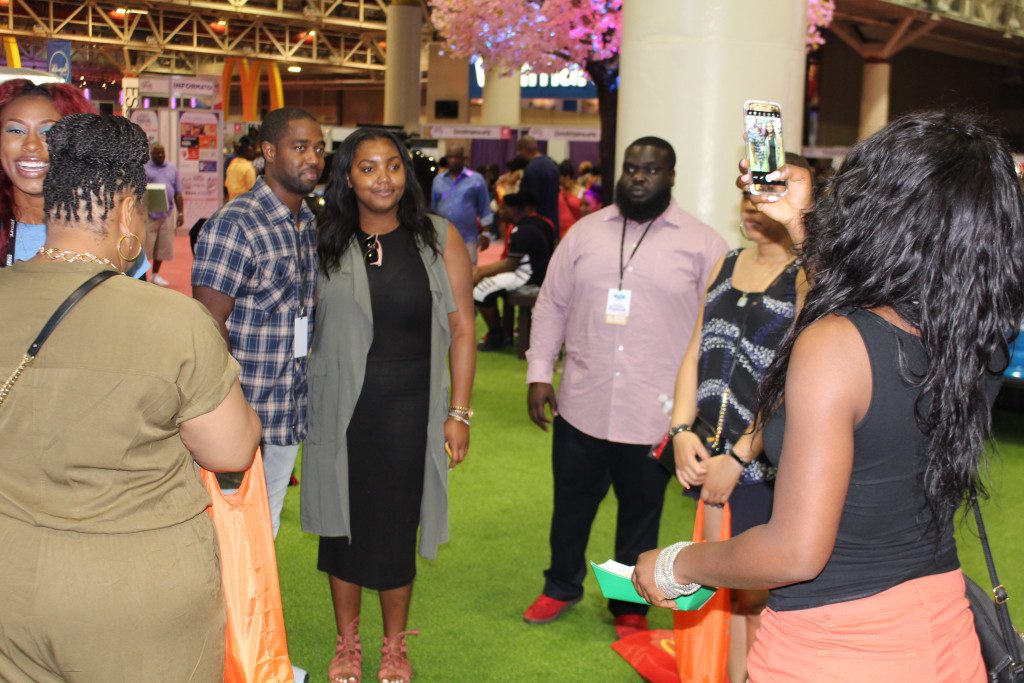 Relationship expert Tony Gaskins poses with fans at Ford Essence Festival experience.
My Ford family kept the family reunion fun kept it moving all weekend long.  Whether you're running into old friends from high school or hometowns or getting reacquainted with new friends, the Ford booth was the epicenter and the Essence Festival experience.  It was the perfect spot to reconviene after performances or meeting point to gather before heading out for New Orleans fun.  Personally, it was a great chance for me to catch up with my dad and show him what this year's Ford/Essence Festival partnership entailed. (Plus reconnecting in a city that defines our family name is always a huge WIN). Of course, it was only right that we chronicled the moment with plenty of selfies and entered for a chance to win cool prizes like Fitbit fitness trackers, HD cameras and more. (Did I forget to mention that I won this cool HD sticky cam?)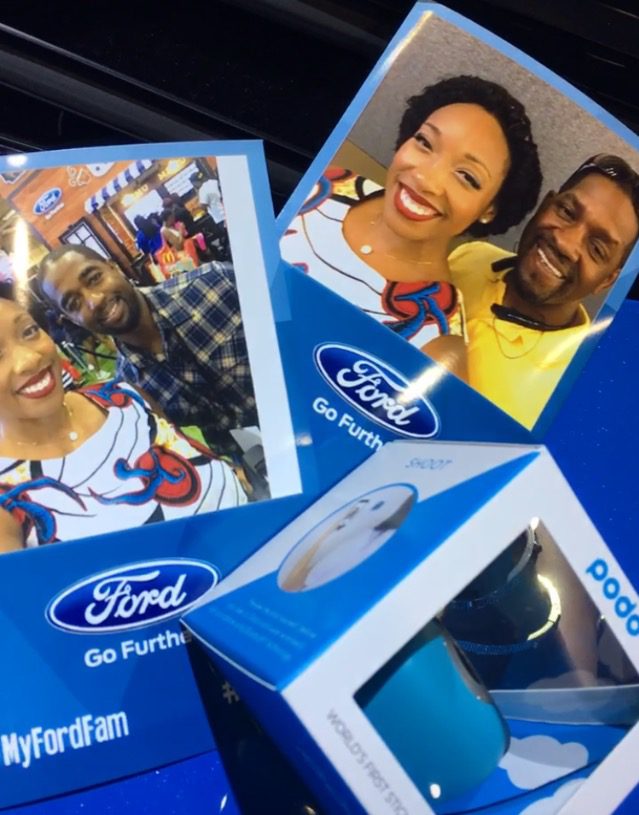 One of the many things I appreciate about Ford is that they fuse a variety of experiences that empower guests of all ages and backgrounds at Essence Fest. From entrepreneurs to retirees and everyone in between aren't only entertained, but they're empowered with tools that can impact their families, communities, businesses and more. In addition to Ford's Warriors in Pink initiative raising money and awareness for cancer research, Ford awarded lucky Essence Fest fans a chance to win the all new 2017 Ford Fusion!
Must Read: The 2017 Ford Fusion Titanium Has Set The Bar For Style And Sustainability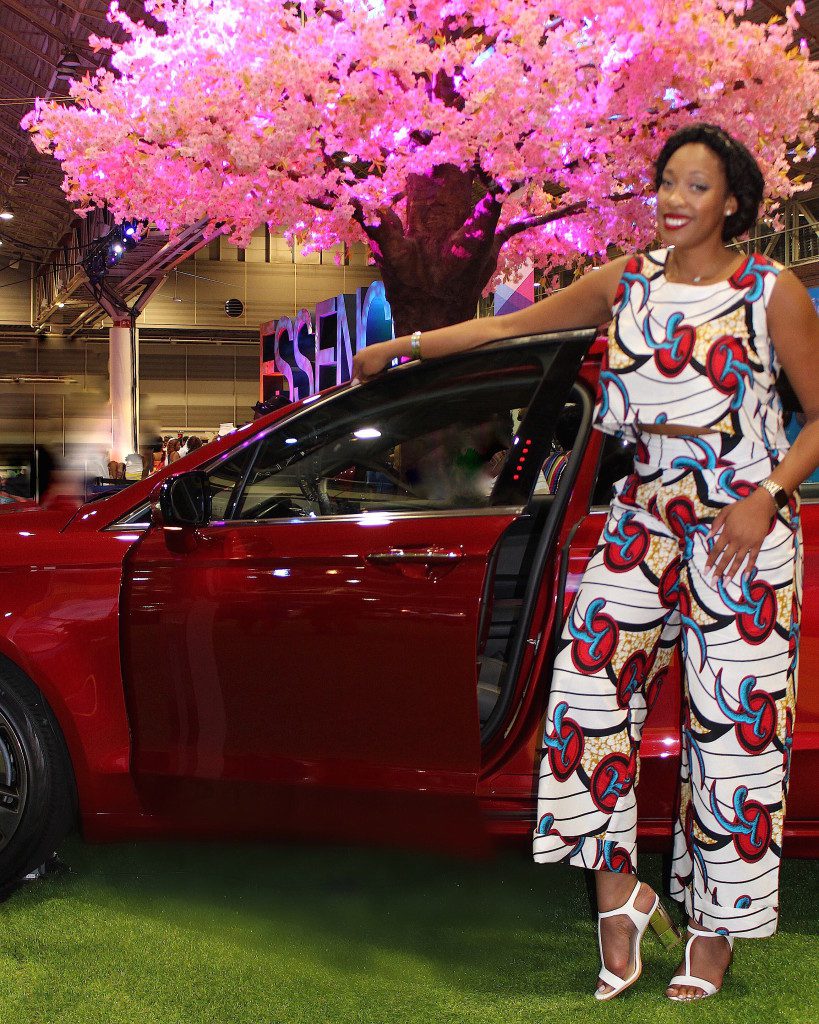 From celebrity guests to community empowerment, Ford is committed to representing for Essence Fest fans and once again I'm proud to be apart of this unforgettable experience.  Did you check out Ford at this year's Essence Festival? What did you think?  Share your comments or tweets us at @DivasandDorks using the hashtag #MyFordFam
Want to learn more about my spectacular drive in the 2017 Ford Fusion? Discover what drives the festival fun on the Road To Essence Fest!  Looking for pricing? Or details on how to schedule a 2017 Ford Fusion test drive of your own?  Discover the all new 2017 Ford Fusion Energi Titanium edition online at Ford.com and get social on Facebook, Twitter and Instagram today!