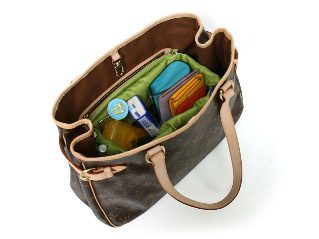 Recently, Black Enterprise Magazine listed 7 must haves for every professional woman's bag. We admit there were a few items on the list that prompted us to look at what's inside our bags.  Sometimes, you can't fit everything including the kitchen sink in your bag – so we've condensed our list down to the top five must haves.  As a former Girl Scout – one thing you remember is that "A Girl Scout Is Always Prepared…" and growing from a Girl Scout to a Diva we've compiled our top list of Five Must Haves For Every Professional Diva's Bag below.  Find out which items you need in your bag today and how easy you can get them in a click…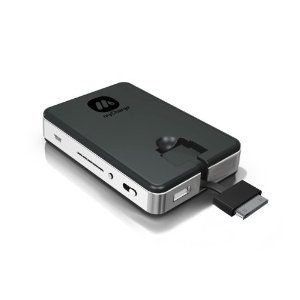 1.  External Battery or Charger
How many times have you been in and out of meetings, on the phone on conference calls and before you knew it your phone was operating on less than 5% of battery power without a power outlet in sight?  Say goodbye to strategic use of your smartphone or tablet for fear of recharging with the MyCharge Powerbank 6000.  This external battery can charge multiple devices at the same time and harnessing enough power to charge your device time and time again in a single use – this is a must have for any diva on the go!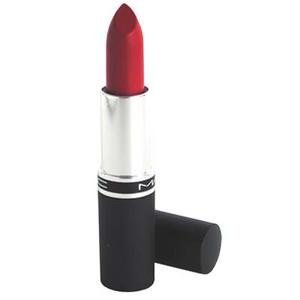 2.  A haute color lipstick
Have you ever gone for happy hour after work and it turned into an all night affair?  Take your office look from day to night with a pop of fierce color!  A haute lipstick can transform a subtle look in an instant and vamp up any diva for a night on the town. My favorite vamp life color? There's only one color that truly releases the DIVA within… Mac Ruby Woo of course!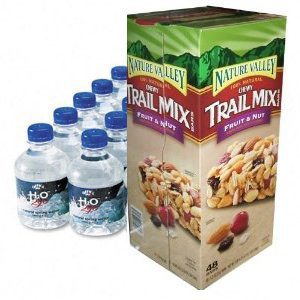 3.  A small bottled water / Granola bar
For those not so subtle moments of starvation.  There's nothing better than a grumbling stomach introduction during your big presentation or the agony of no energy during that 3pm – 5pm stretch of work.  Eliminate all the above without packing an entire grocery store in your bag with a small 8 oz bottle of water and a fruit & nut granola bar.
Let's face it MacGyver doesn't have to have all the fun when it comes to navigating through the daily pitfalls of life.  As women, we have to solve it all – from broken heels to missing buttons (and even that non-forgiving office drawer that always finds itself jammed when you need access most.) This Miss A Kit includes a pocket knife, flashlight, keychain, needle and thread, safety pin, corkscrew, mirror, pen, tweezers, perfume bottle, scredriver, scissors, ruler, nail file, pill box and more!
Okay, I'm sure you're thinking why Makeup remover wipes?  Well, more versatile than regular kleenex and wet wipes combined keeping makeup remover wipes is an effective way to prepare for major and minor cleenups all day long.  Spilled coffee on your skirt? The cleansing power inside of wipes like Neutrogena makeup remover towelettes has enough power to gently dissolve traces of dirt, oil and more in a matter of seconds.
So what's in your bag?  Are there any items on this list that you need on your shopping list?  Any items that you think we've missed?  Sound off below…