Winner of "Outstanding Actress in a Motion Picture" for Ray at the NAACP Image Awards in 2005 and nominated for an Independent Spirit Award for "Best Actress" in the film Lift in 2002, Kerry Washington is a versatile and fearless actress who has built an impressive list of credits in a relatively short amount of time.  She garnered critical acclaim for her roles in The Last King of Scotland opposite Forest Whitaker for which she was nominated for "Outstanding Supporting Actress in a Motion Picture" at the NAACP Image Awards in 2007, The Dead Girl opposite Marcia Gay Harden and Brittany Murphy, and in Lakeview Terrace starring opposite Samuel L. Jackson and Patrick Wilson.  In April 2012, Kerry is set to star in Shonda Rhimes highly anticipated drama 'Scandal' for ABC.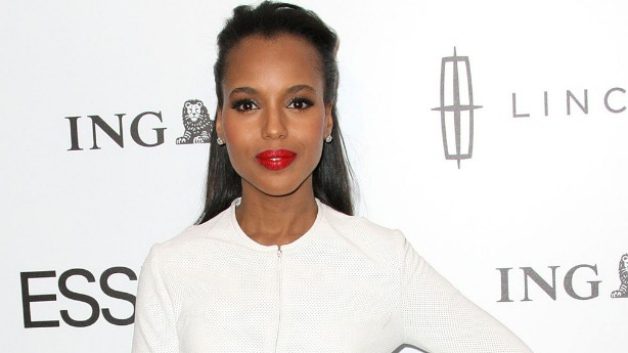 Recently, Kerry was honored by Lincoln & Essence during the Black Women in Hollywood Luncheon during Oscars Weekend in Hollywood and shared details about her role in the new Eddie Murphy flick "A Thousand Words". Check out what Kerry Washington has to say:
QUESTION: We've recently posted about the Five Must-Haves For Every Professional Woman's Purse.  Name Five  things in your purse?
1. An iphone
2. Energy Vitamin packs by David Kirsch (vitamin mineral powder)
3.  A bottle of water
4. A book I'm reading
5. A layer of clothing (a scarf, sweater, something because I'm always cold)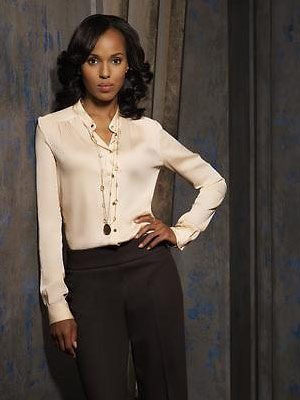 QUESTION: You recently accepted an award from Essence "Black Women in Hollywood" and was named an honoree. What has that meant for you?
KW: I think that it's great when we, as women of color support one another. One of the things that I said in my acceptance speech at the Essence Luncheon was that I pray for the success of my fellow Women of Color in this industry because when one of us does well it creates a space of opportunity for more of us. It's why I want a film like "A Thousand Words" to do well, because then we get to make more comedies about the values that speak to the goodness of who we are as people. It's why I want a show like "Scandal" to be a hit, so that all of the networks know that you can put a woman of color in the number one position and have a success, even though they've been afraid to do that. The more that we support each other the stronger we'll continue to be.
QUESTION:  What are your Top 3 favorite websites?
1. Style.com
2. New York Times.com
3. The chalkboardmag.com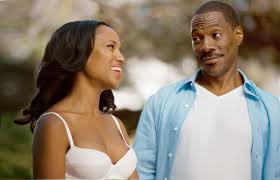 QUESTION: What drew you to the film 'A Thousand Words' and to the role opposite of Eddie Murphy?
KW: What drew me most to this film were the values of the story as a whole. I really love that the story is about the value and importance of communication, and of saying what you mean, and meaning what you say. One of the important things that Eddie's character learns is that It's just as important to listen when communicating as it is to speak. All of those messages are dealt with in a comedic way. It elevates the issues in a way that makes them fun, and I love that.  In terms of [my character], I enjoyed playing a woman who was committed to her husband, and to her family and really willing to make it work; willing to even do things outside of her comfort zone because she really believes in the beauty of the relationship and wants their family to work.
What are your favorite apps?
Yelp (because I travel so much and I can find a great movie theater and an organic grocery store no matter where I go)
Twitter ( I love being able to interact with people live)
Instagram (it's fun because it brings artistry back to digital photos
What Can you not live without? 
Prayer, that's the most important relationship
Amen to that! You can follow Kerry Washington on Twitter (@kerrywashington).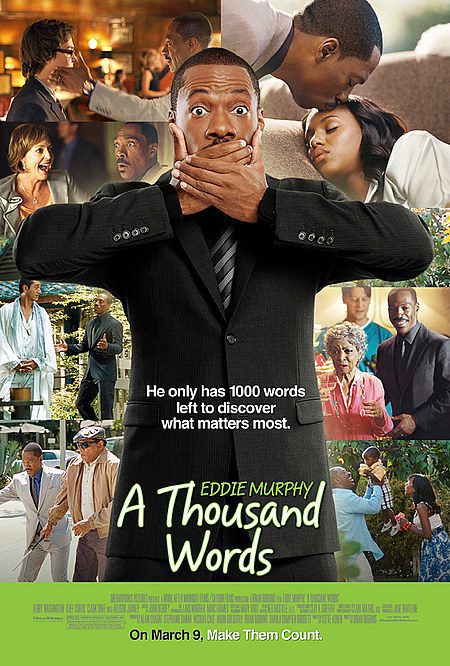 Check out the film trailer below:
For more on the film check out http://www.thousandwordsmovie.com/  or http://www.paramount.com/
This post was written as part of a compensated campaign through Blogalicious' bLink