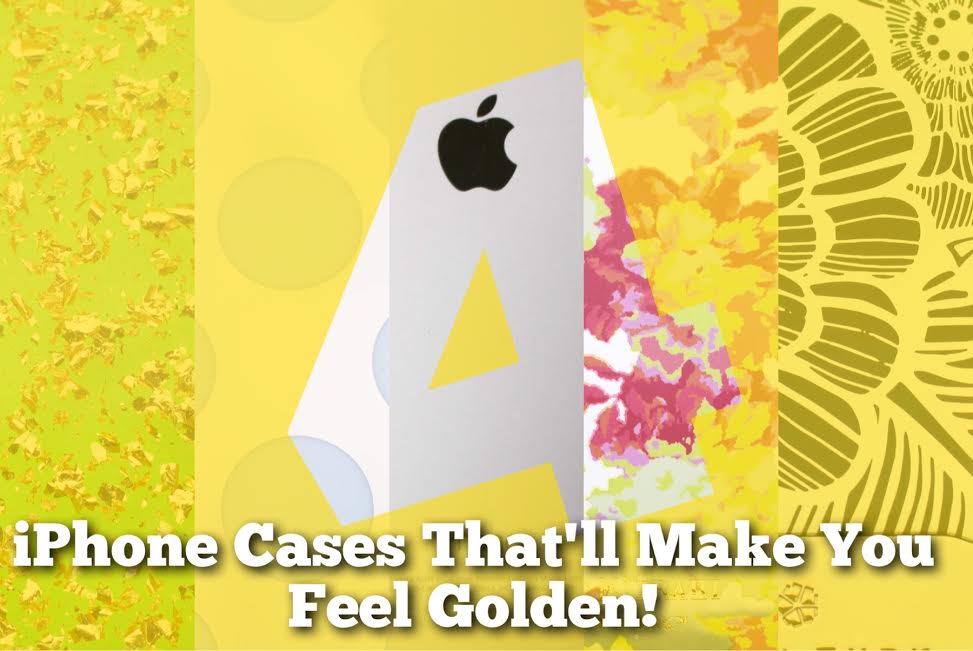 While some accessories to customize and highlight your style may come and go, smartphone accessories are here to stay.  If you're anything like me, you obsess over finding the most stylish iPhone accessories (or other accessories for #TeamAndroid) that'll stand out from the crowd of common and standard protective smartphone gear.  Since joining team Gold iPhone last year, I've been analyzing and obsessing over the latest in bling-worthy cases and accessories and finally I've found my favorite mix of illuminous iPhone cases that'll make any girl feel bright and golden and I'm sharing them with you below!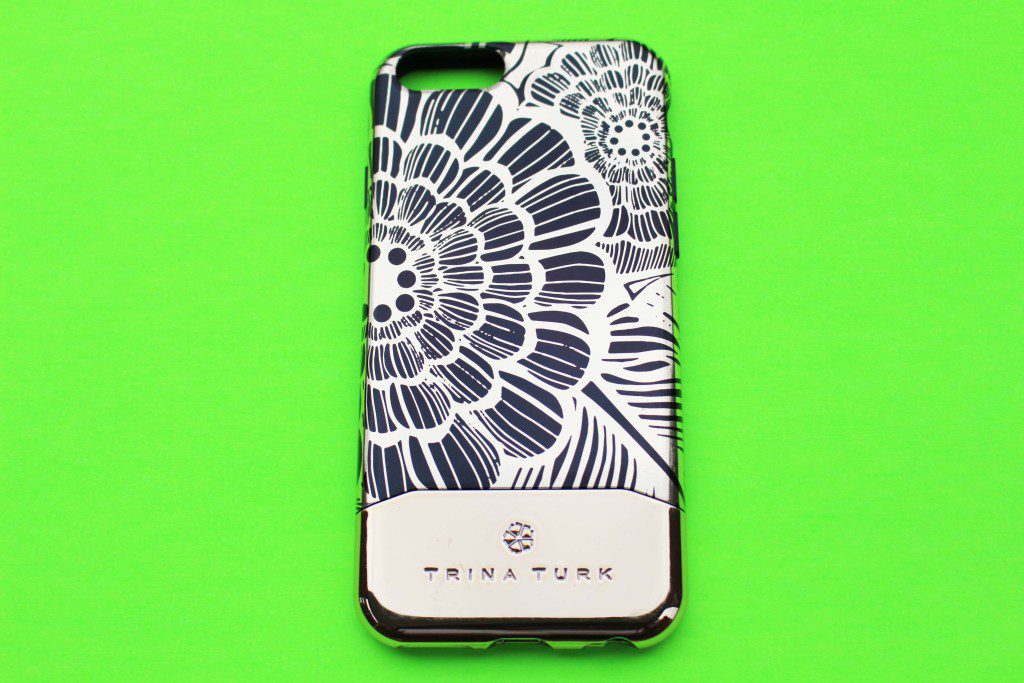 I've shared my love for this chic Trina Turk case before – and because I continue to received compliments and questions about it, it's simply my favorite iPhone accessory! Fashionably guard your Apple iPhone 6 with this Trina Turk chrome case, which features a slim, sliding 2-piece hard shell for easy docking and removal and a stylish print. ($29.99)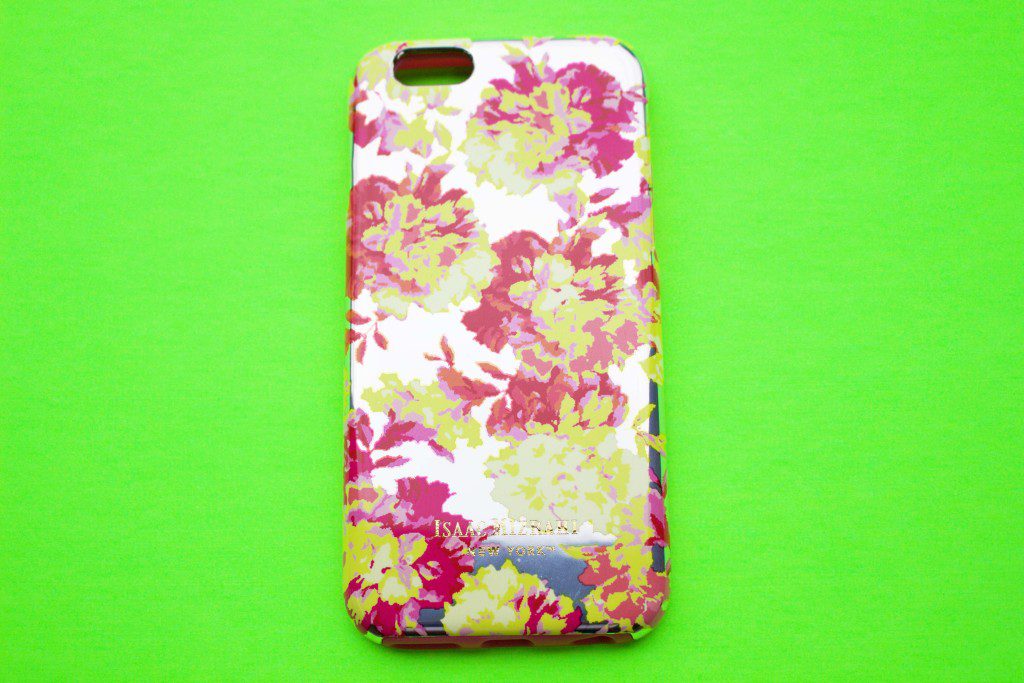 This Isaac Mizrahi collection case exclusively from Best Buy is another favorite.  The chrome and floral palette is a super flirty compliment to any Spring or Summer style moment.  Personalize your Apple iPhone 6 with this Isaac Mizrahi New York CO8485 case, which features a printed floral design for a fashionable look. The hard shell exterior and TPU interior will undoubtedly keep your cell phone safe from scratches and bumps. ($19.99)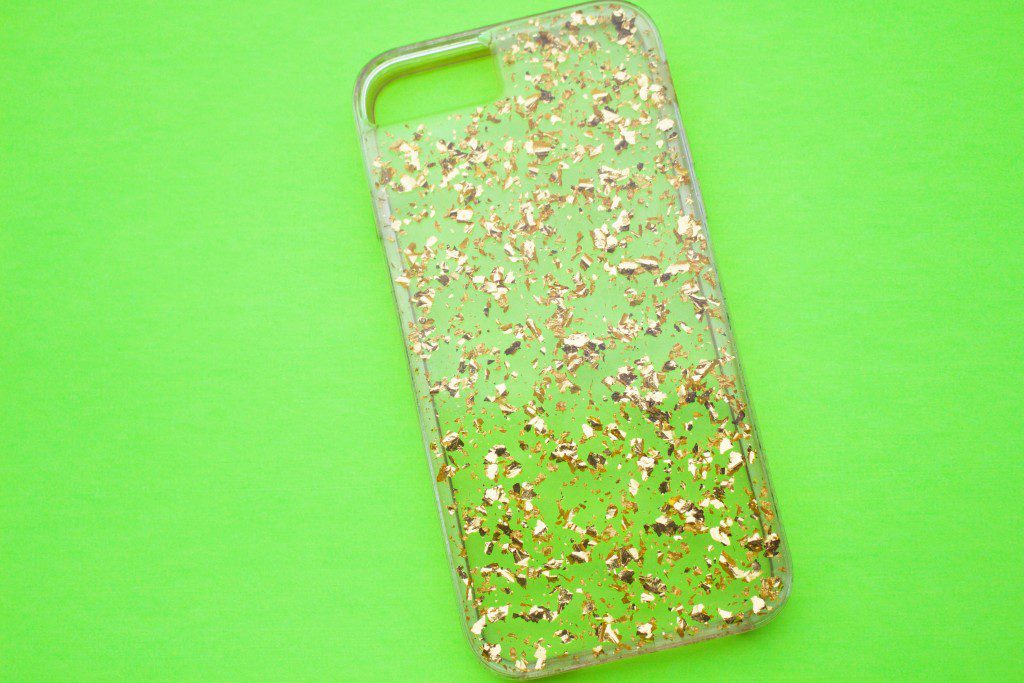 This Case-Mate gold leaf accessory could be the most popular of them all.  I've seen plenty of my favorite D&D readers rocking this subtile bling case and since it by one of the leaders in stylish mobile accessories – it's no surprise it made the list of my favorite gold iPhone cases.  With a translucent finish and 24K gold leaf highlights, this Case-Mate Karat CM031453 case outfits your Apple iPhone 6 with a stylish appearance. The polycarbonate shell and TPU bumper offer defense against bumps and shocks. ($49.99)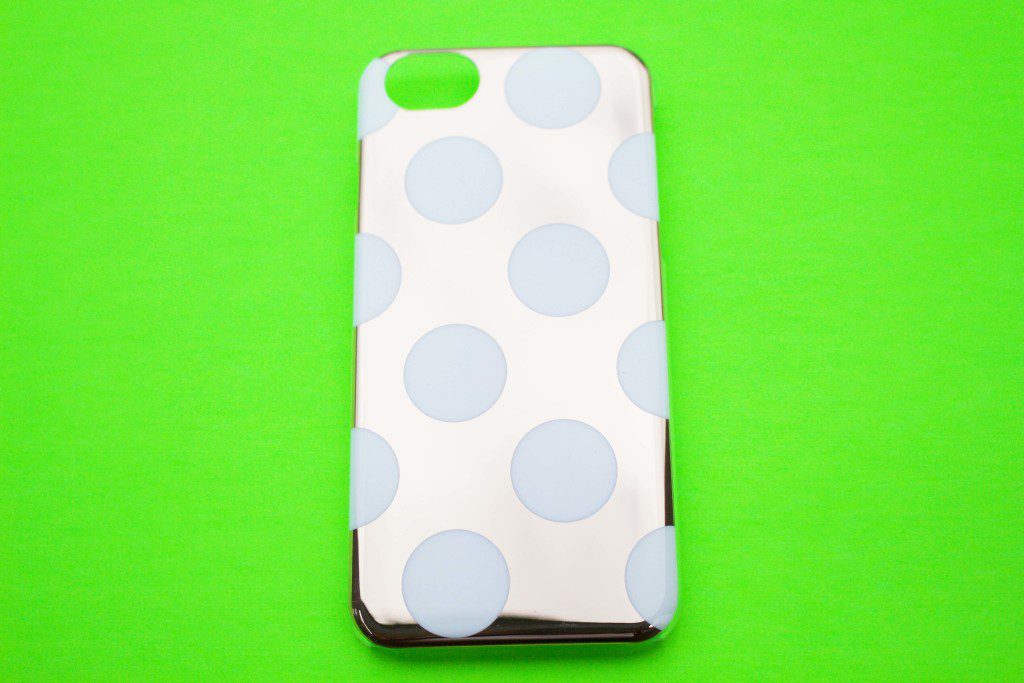 Dabney Lee
Sometimes all you need is simple style and protection and that's what this Dabney Lee gold iPhone case gives you!  It's a sleek outer shell case that protects with minimal bumper or interior shells.  With a variety of options, you can find the perfect Dabney Lee case to suite your stylish mood at DabneyLee.com.
What are some of your favorite gold accessories to tote all day?  Did I miss any?  Don't be stingy, share your favorites in the comments section below!
Comments