This is the year of the electric car and we searched high and low for Four Stylish High Tech Electric Rides To See In 2014.  Ford is set to showcase its new plug-in hybrid vehicle that comes with solar panels on the roof. The big debut will happen in next week at the Las Vegas at the International Consumer Electronics Show.
Based on Ford's already-existing plug-in car, the C-MAX Solar Energi Concept can run 21 miles on just electric power before it switches to a gasoline engine. This extends the total range to about 620 miles.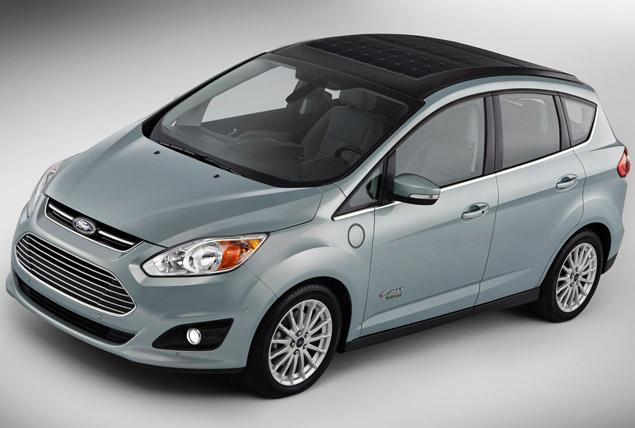 At this point, the 300-watt solar cells can only charge the car's battery about one-eighth full — which will get you roughly 3 miles down the road.  To boost the cells' power, the car can park under a canopy Ford calls a "magnifying glass," a special concentrator that directs intense solar rays to the roof's panels allowing for a full 8-kilowatt charge. Ford says the use of this canopy would eliminate having to set up charging stations in parking lots. The tech could even reduce annual greenhouse emissions produced by the average driver by 4 metric tons, or nearly 9,000 pounds.
Ford isn't the only automaker that has been testing solar panels in its cars.
An option on the Toyota Prius includes solar panels to power an electric fan that cools the cabin when the car is parked.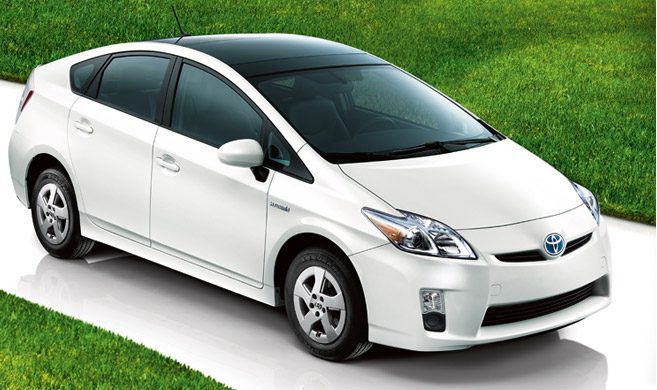 Another luxury sedan, called the Fisker Karma, also has a solar panel. It adds about 5 electric miles per week when always parked in the sun.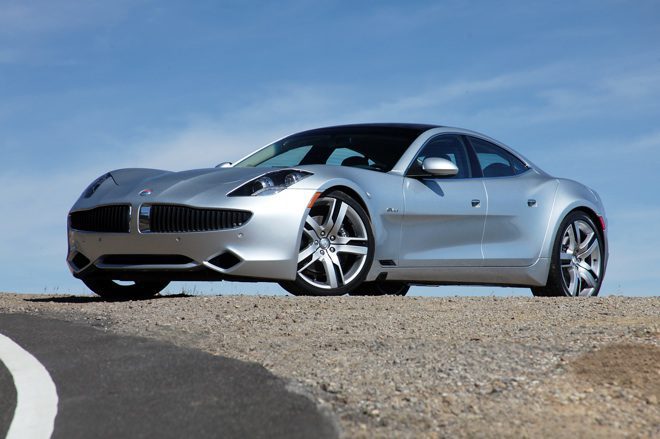 And the Audi A8 also uses solar panels to operate a cabin fan. (Via USA Today)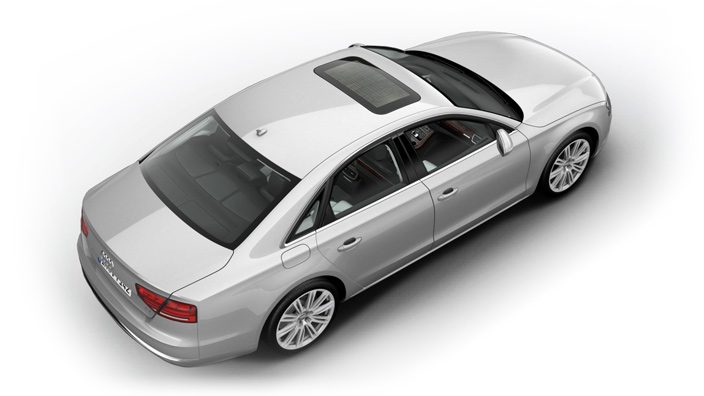 Look for the high tech trend in cars to grow by leaps and bounds in 2014, lucky for us – style and technology comes complete in the next generation of electric rides.  What electric car are you looking forward to seeing in 2014?
Comments