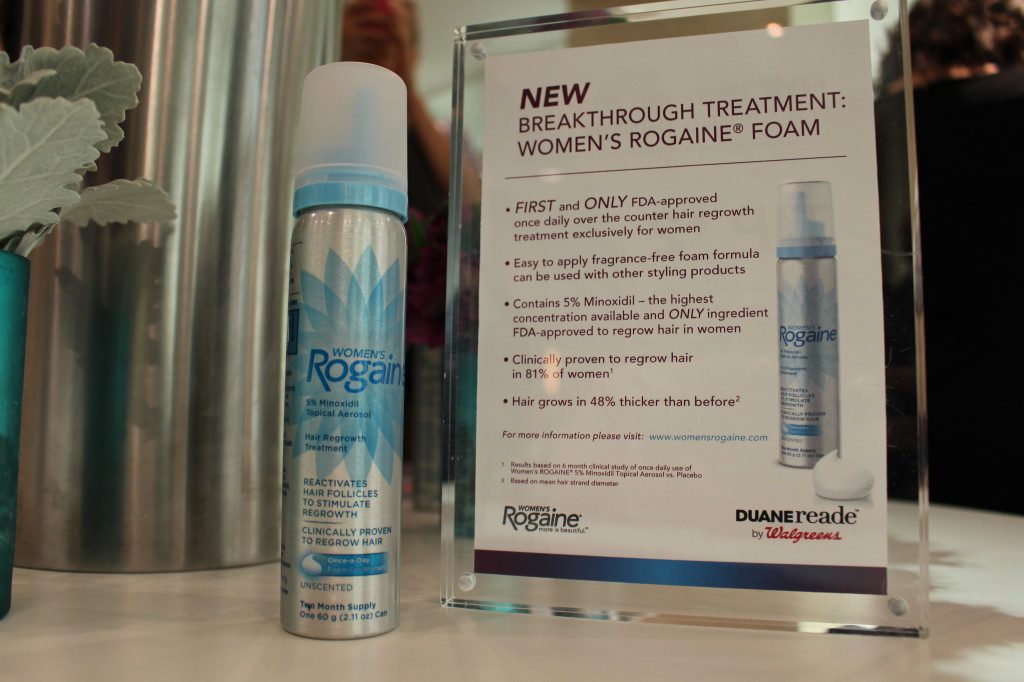 If hereditary hair loss or breakage from hair extensions got you down, there's a new product from Women's ROGAINE that will help women of any age gain thicker and fuller hair!  Women's ROGAINE Foam is the first and only FDA-approved, once daily application hair regrowth product exclusively for women experiencing hereditary hair loss.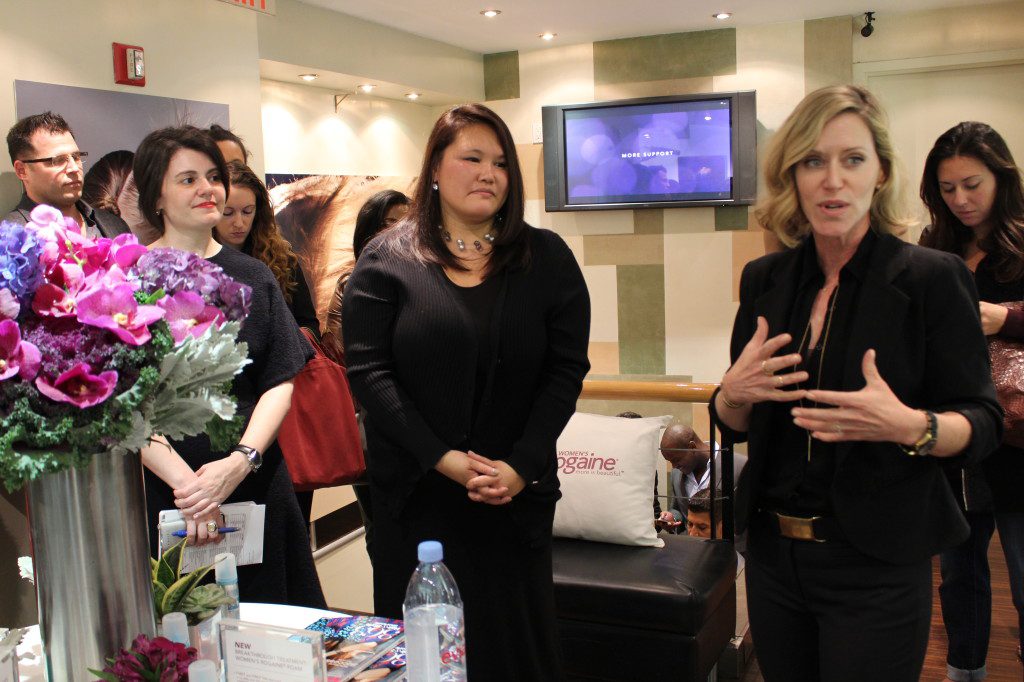 Losing your hair can wreak havoc on your self esteem, unfortunately more and more women find themselves on the losing end of the hair battle.  Did you know that 1 in 3 women notice hair thinning in her lifetime?  Female pattern hair loss can start early in teens, continuing on into your 20s, 30s and 40s. Luckily, women affected by hair loss no longer have to fight the good fight alone.  During the Women's ROGAINE foam launch event hosted by celebrity stylist to the stars – Jill Crosby, beauty editors and influencers indulged in manicures, blowouts and discovered beauty secrets when paired with ROGAINE foam that can lead to thicker, fuller hair in no time.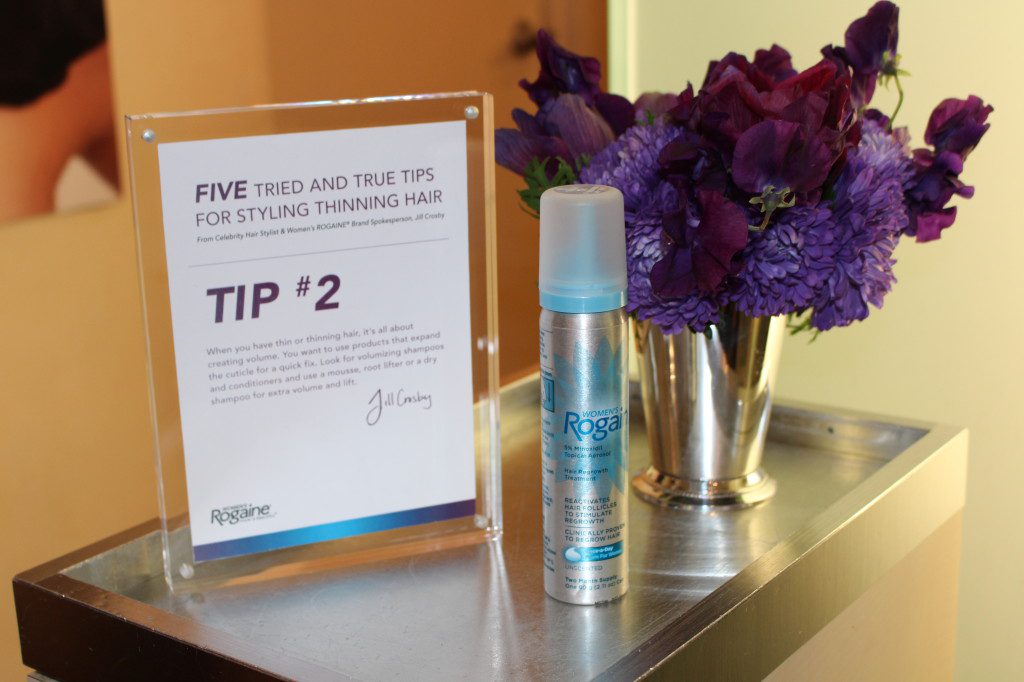 As the #1 dermatologist recommended brand for hair regrowth, ROGAINE hosted a fabulous evening filled with food, fun and beauty at Salon Ziba NYC.  Women's ROGAINE  penetrates into the scalp, with gentle massaging to reactivate hair follicles and stimulate hair regrowth. Clinical studies show that with once daily use of Women's ROGAINE 5% Minoxidil Topical Aerosol for 24 weeks, 81 percent of women regrew hair, with initial results as early as 12 weeks and new hairs coming in up to 48 percent thicker than before.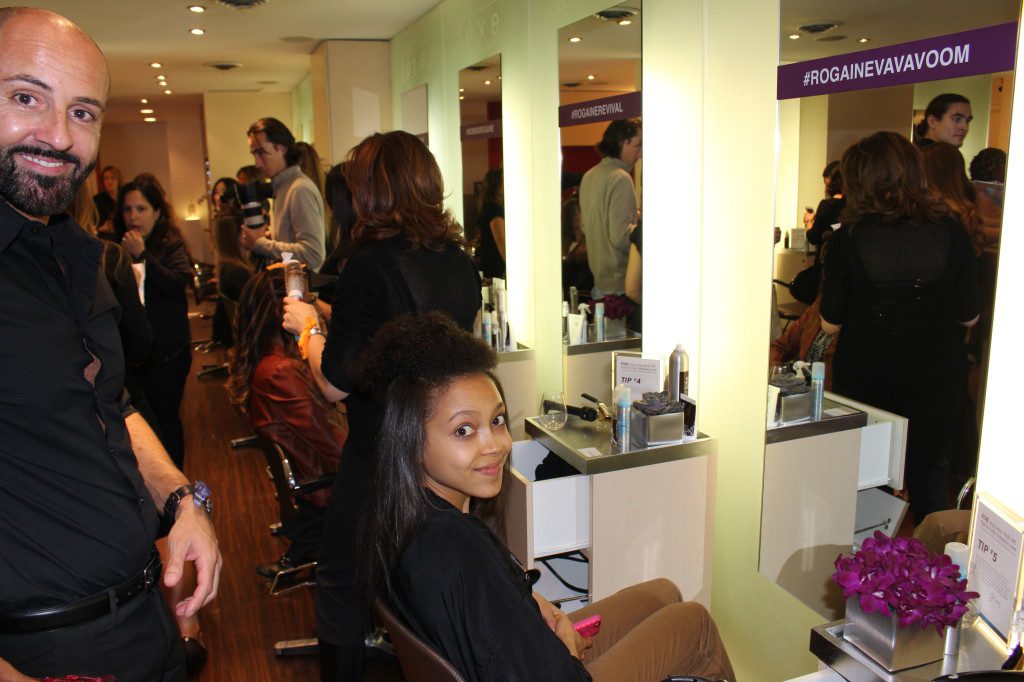 The ROGAINE brand is the first topical brand FDA-approved to help regrow hair – in both men and women. With 25 years of results and numerous clinical trials, the ROGAINE brand is the #1 dermatologist-recommended brand for hair regrowth.  Available nationwide, you can find Women's ROGAINE foam in the beauty aisles of Walgreen's and Duane Reade stores today and look forward to thicker, fuller hair of your own tomorrow and beyond.  For more information on how Women's ROGAINE will work for you visit WomensRogaine.com.
Disclosure:  I was invited to attend the Women's ROGAINE launch event, although this article has been sponsored by Duane Reade – all opinions expressed are my own. #RogaineVolume
Comments