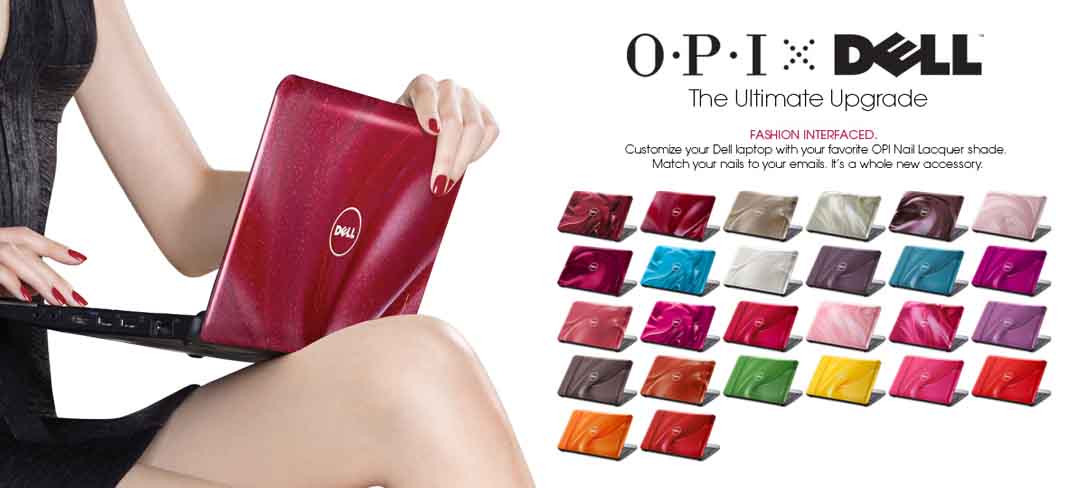 Now you can customize your Dell laptop with your favorite OPI Nail Lacquer shade. Match your nails to your emails. It's a whole new accessory. Only Dell Design Studio has them — choose from 26 colors.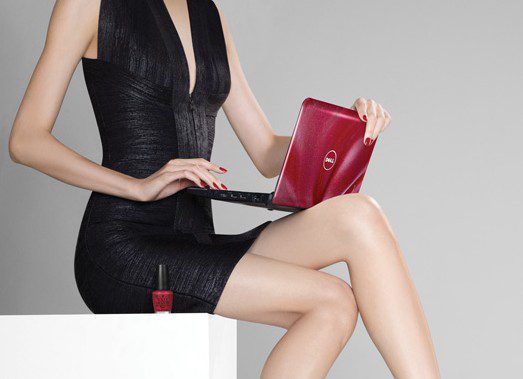 Ready to get matchy matchy?  Well after two years, Dell and OPI remixed the fashion game and put several new OPI's famous shades on a series of laptop covers.  That partnership continues today as OPI's I'm Not Really a Waitress (aka red) and La-Paz-itively Hot (aka pink) are now launching as interchangeable lid options in Dell's SWITCH by Design Studio for Dell's new Inspiron R laptop.
OPI's  interchangeable lid options are available now for $49.99 per computer, and why settle on reds, blues or pinks when you can collect them all?