Guest post by: Noni Shanay Cavaliere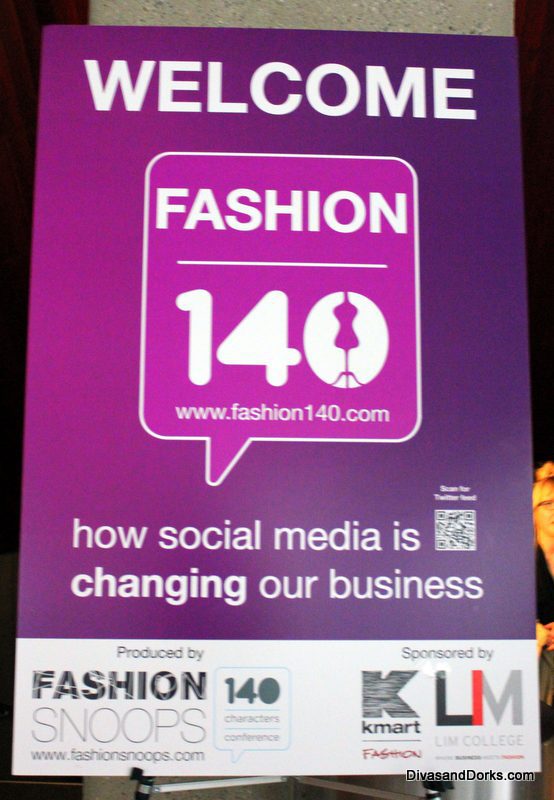 In New York City at the beautiful Lincoln Center, Alice Tully Hall, Co-created by Jeff Pulver of the 140Conf and Lilly Berelovich of Fashion Snoops, pulled off a one-day Fashion Conference focused around social media and fashion. The event was sold out and featured over sixty speakers. The 140 Conference series created by Jeff Pulver is focused around engagement on Twitter. His catch phrase is "behind every tweet, is a person". He is all about humanizing digital space.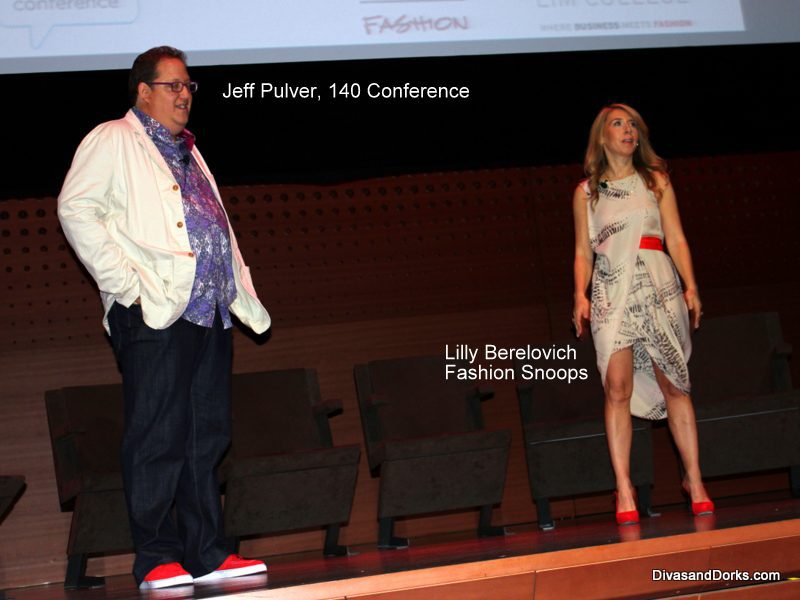 Twitter is based on brevity and engagement (conversation), so it's no surprised that the conference followed those tenements by giving speakers only ten minutes and panels only fifteen. Fast paced, short and sweet. If you couldn't attend, through Lincoln Center partnership, the whole day was live-streamed and also you could follow on Twitter the hashtag #Fashion140 to catch "sound bites" and opinions of what was being said.
Some people on Twitter did raise opinions about how some of the speakers seemed more like sales pitches of their brand or marketing services. As an attendee, I have to agree. At moment I did feel I was being "sold to" instead of giving any real information on how a brand can rock out digitally. But in 10 minutes it's hard to go deeply into a topic or "teach" social media and branding. Here's one guy who did though:
Daymond John of Fubu, Shark Branding and also a shark on ABC's Shark Tank, did an amazing job hitting home about branding. Although, this is a man is used to having sixty to ninety minute speaking engagements, he came blazing. What I liked too was he didn't stand behind the podium, he worked the stage.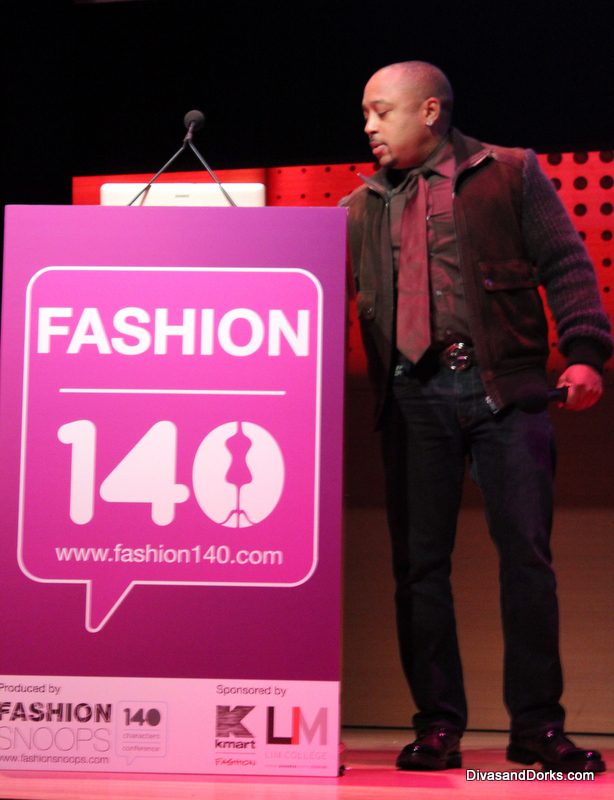 The Miss Universe panel was about how Miss USA and Miss Teen USA use social media and branding to do things like feature what they're wear, what brands they like and to connect with their fans. Also chatted about how brands reach out to them for "celeb tweets".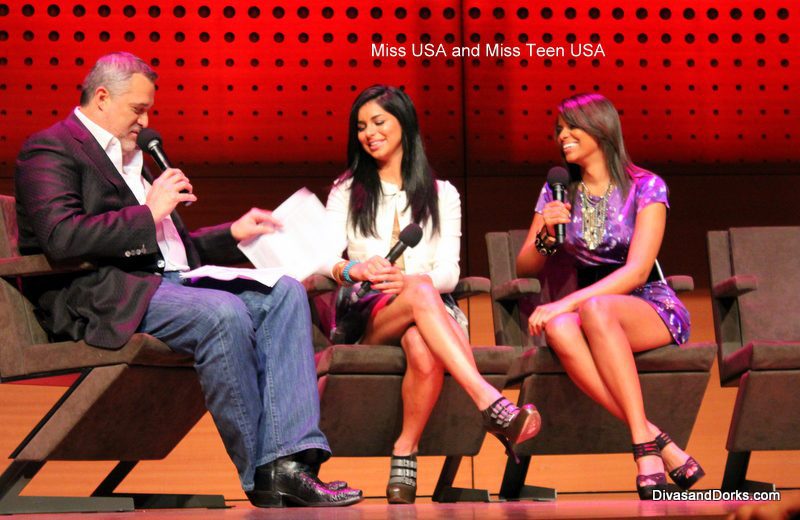 So can I sum up the lessons of the conference is a 140 characters?
"You are the brand, not just the product"
"Twitter & Facebook are very valuable marketing platforms."
"Don't overlook mobile, fastest growing way people are buying and connecting with brands"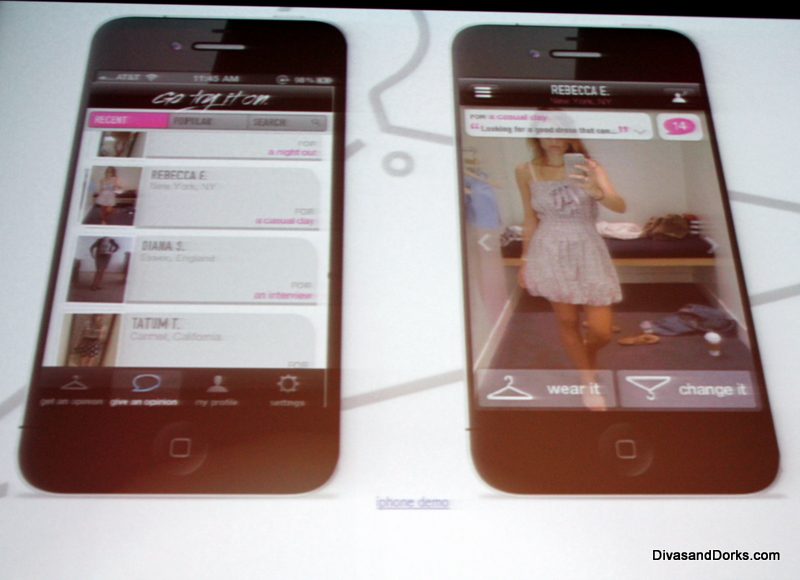 "Blogs are a great way to launch your brand and bloggers should be your best friend"
"Don't sell, engagement, entertain, and listen"
or as the Urban Outfitter's social media strategy is, says Dmitri Siegel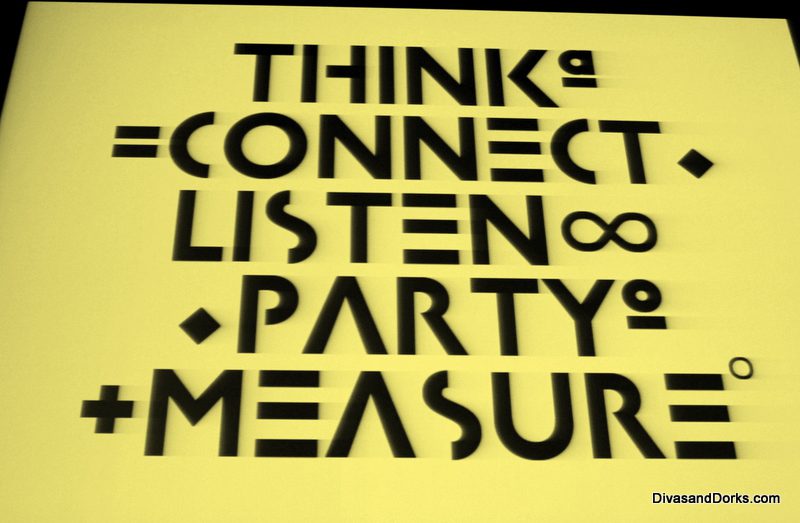 What confused some people attending but more of us attending liked, was in the afternoon, the creators of the conference made some time for charities too. The official brand ambassador of Fashion 140, Amanda Greene spoke about Lupus and her love for fashion and how she independently catches the attention of brands and thus became the brand ambassador of the conference.
Marc Ecko came on and instead of pushing his clothing or his lifestyle magazine, Complex, he instead took the time to talk about his national initiative against corporal punishment in schools and how he launched his message online. Next was Jessica Coghan spoke on behalf of Demi Moore and Ashton Kutcher's "Real Men Don't Buy Girls" campaign to end underage prostitution and sexual slavery internationally. Jessica showed how the campaign was successfully launched via Facebook.
Out of the whole day my three favorite speakers were Daymond John, of Fubu and Shark Branding, Stacy Igel of Boy Meets Girl USA, and Robert Vedi of Fashion Comes First. Best case study for successfully using social media for emerging designers/brands is Boy Meets Girl USA, Owner/Creative Director/Designer Stacy Igel. She has branded both herself and her companies and has mastered building last customer relationships and media relationships over the digital space. Plus she's humble which is always great in an industry obsessed with "look at me, I'm fabulous" designers.
The only part I didn't really think was good was unlike at the monthly #140Conf events, you never got to actually meet the speakers. Most came in fifteen minutes before speaking and left after. If they did stay, they were tugged away in a "green room" of sorts. It would have been nice if there were more opportunities to network with them and a lot of the speakers were in essence saying the same things over and over again.
All in all, the day was good, it was great to see some many people finally realizing digital is where it's at, customers are your friends so converse with them on a deeper level then sales and bloggers are important too. And everyone cares about fashion in some way, it's up to you to find the "them" who match your ideal consumer and engagement them.