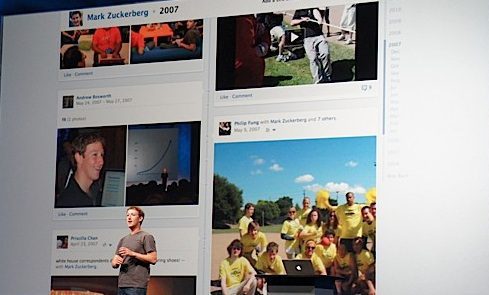 The announcements have been made and a new less-private Facebook is upon us. Earlier today during the F8 developers conference  – Mark Zuckerberg announced big Facebook changes — and now it's your turn to chime in. What do you think of the new Timeline, showing all your stories and all your apps? Is it really a new way to express who you are?  Are we in line for a social "over-share"?  When is sharing too much actually too much?
Check out the streaming stories from around the web and the top stories online and let us know if you're really feeling the new face of Facebook.
Facebook Timeline Redefines User Profiles
Facebook partners up to bring music, news and videos to your profile through Open Graph

Are you excited about the new look of Facebook or are you over the hype?