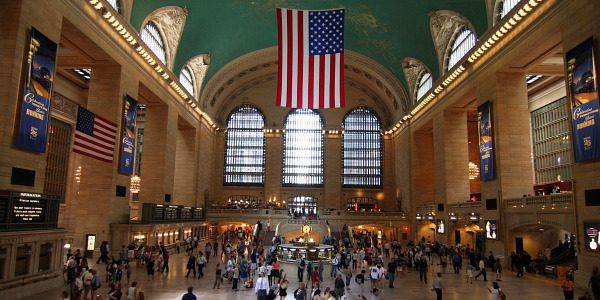 Apple's bringing it's biggest Apple (store) to NYC's Grand Central Station sooner than we thought.  According to Mashable, the opening of the much-anticipated Apple Store at Grand Central Terminal in New York City, which will become the company's largest retail venue, is officially scheduled for next week.
A new message on a series of ticker screens featured on the boarded-up storefront announced Apple will be arriving at the highly-trafficked commuter terminal Friday, Dec. 9, according to TheNextWeb.
"Apple Store, Grand Central. Arriving Friday, December 9,"the announcement says.
Previously, many expected the company would open its new store before Black Friday, but construction workers at the location confirmed to Mashable last week that it wouldn't be ready in time.
"It won't be any time too soon," a construction worker at the site said. "We still have a lot to do, so my guess is that it will be ready in December."
The Grand Central location will be the company's fifth Apple Store in New York City costing Apple over $1 Million in rent each year!  *YIKES*
I just may have to stop by this store next week to check out all the glory and grandeur that is Apple…again…lol