Summertime parties have come and gone, and if you're anything like me, you're probably ready for all the layers that Autumn has to offer.  With New York Fashion Week upon us, and the constant reminder of models with flawless skin, slender frames and flab-free abs – if you're looking at your body a little differently these days, why not take a look at American Laser Skincare for skin rejuvenation first.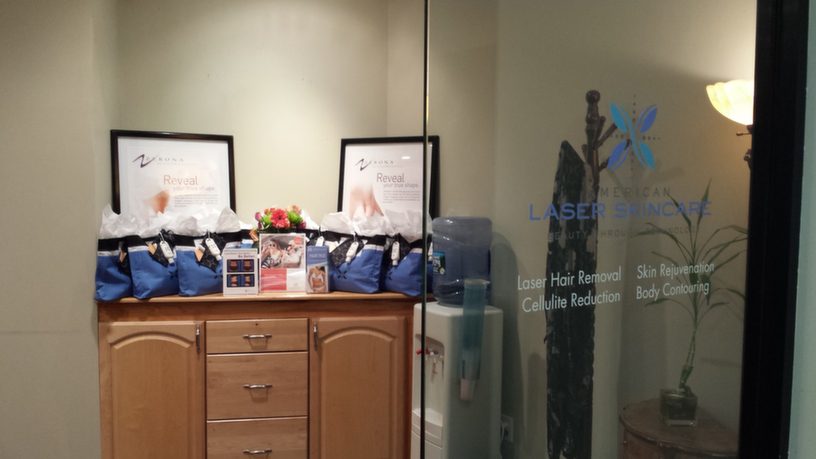 A few months ago, I wandered inside of the American Laser Skincare offices during an open house event to learn more about the services & treatments they offer.  After a consultation with professional staff, I learned that ALS offers a variety of services for all skin types.  If you're looking for hair removal, body shaping, skin rejuvenation of the face or body – you're likely to find a service just for you at American Laser Skincare.
So what was I searching for at American Laser Skincare exactly? A competitive edge, of course!  It's no secret that I love food and my extensive travel schedule often makes it difficult for regular gym visits.  When you add those factors to an already healthy & curvy body type, a less than stellar abdominal situation was eminent.  I've desired a slender stomach for years, and dieting or exercising alone hasn't been a consistent habit of mine so why not try something new with American Laser Skincare?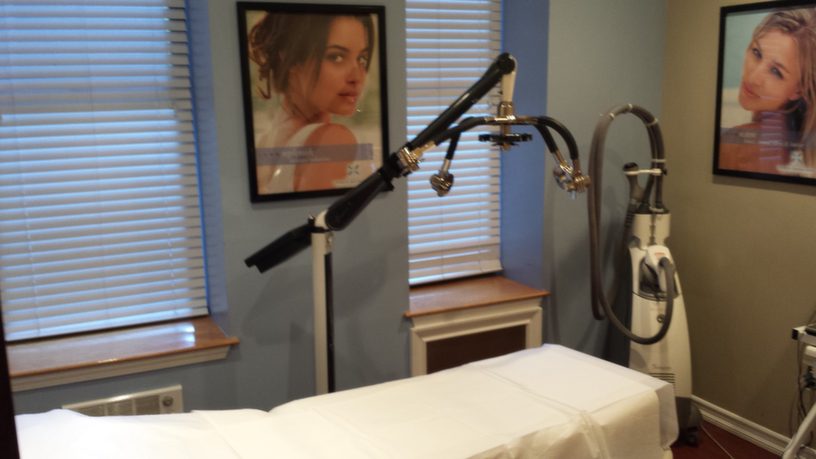 During my personal consultation, I was introduced to the  Zerona® and VelaShape™ Body Contouring system.  I'm sure you've heard of Zerona® and VelaShape™ – after all it's been featured on The Dr. Oz Show, Rachael Ray, The Doctors and Nightline as the latest high-tech innovation in weight loss. Zerona® is the first FDA-cleared noninvasive body contouring treatment to effectively remove excess fat without surgery.  VelaShape™ is an FDA-cleared technology that can noticably recontour while breaking up fatty deposits. VelaShape™ slims the body by compressing and firming problem areas via a lymphatic massage.  Under the care of ALS highly certified technicians, treatment has been proven to be completely pain free & clinically significant results in just two weeks.  After reviewing the results of others, I was  more than eager to begin treatments of my own.
Now that I have begun my prescribed 60-minute Zerona® fat melting and VelaShape™ Body Contouring sessions at American Laser Skincare – I'm looking forward to sharing the high tech science behind the treatments, my journey towards my weight loss goal & ultimately, my results soon.  Will these low-level lasers zap away my unwanted fat?  Will I get the slender mid-section I've always wanted?  These questions will be answered, measurements will be recorded and more will be revealed during my journey later this month.
If you've ever considered laser skincare treatments before whether it's hair removal or body conturing treatments, share your experience below.
For more information about American Laser Skincare or to schedule your own free consultation visit AmericanLaser.com
.
Disclaimer: Complementary Zerona® fat melting and VelaShape™ Body Contouring services have been provided by American Laser Skincare for review purposes, however all opinions, experiences and results shared are my own.
Comments