HTC unveiled its most personal, beautiful and powerful smartphone yet, the HTC One M9. The newest flagship in the globally acclaimed HTC One family, the HTC One M9 is a classic yet timeless celebration of beauty and elegance that combines high style and performance, enabling you to get the most from your mobile phone.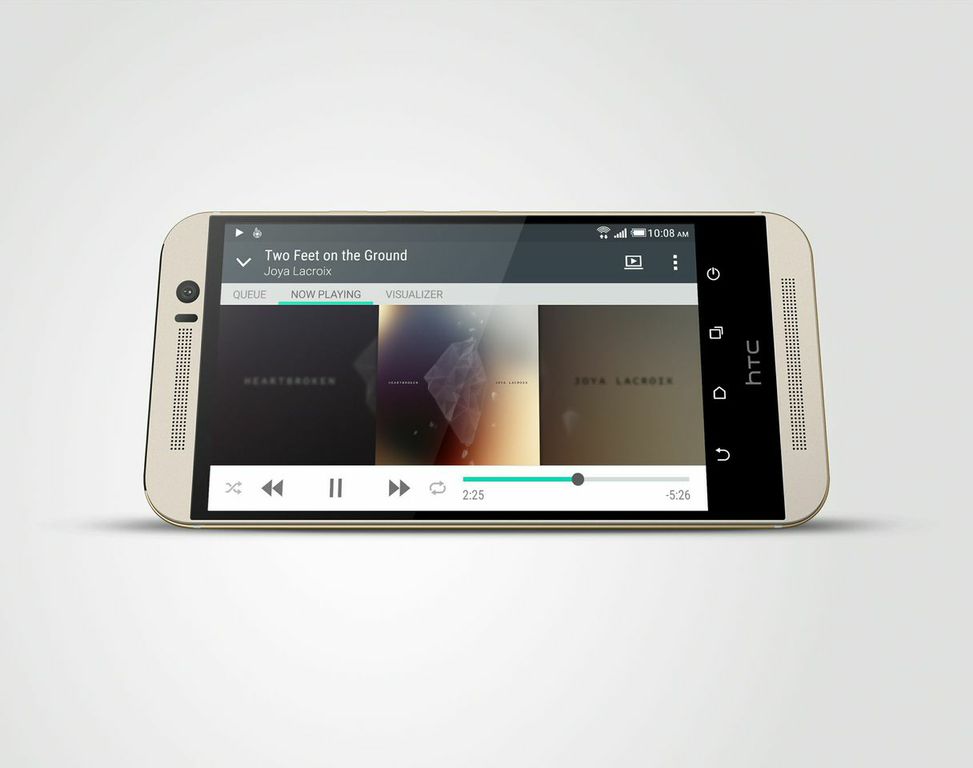 Building on a three-year pursuit of excellence, the HTC One M9 melds the best of the award-winning HTC One M7 and HTC One M8 into a stunning, iconic design. Distinct metal edges combine perfectly with graceful curves for a jewellery-grade look. Small and easy to hold, the crafted, all-metal unibody design is highlighted by an exquisitedual-tone silver and rose gold finish that is as distinctive,as it is durable. Mirror-polished gold sides cascade effortlessly into a hairline brushed silver back panel, encasing a bright and vivid display.
The HTC One M9's cameras are designed to capture every moment in amazing quality, allowing you to relive those momentsagain and again. The main camera features an incredible 20 megapixels that accentuateevery crisp, intricate detail, and a sapphire coverlens that protects from scratches.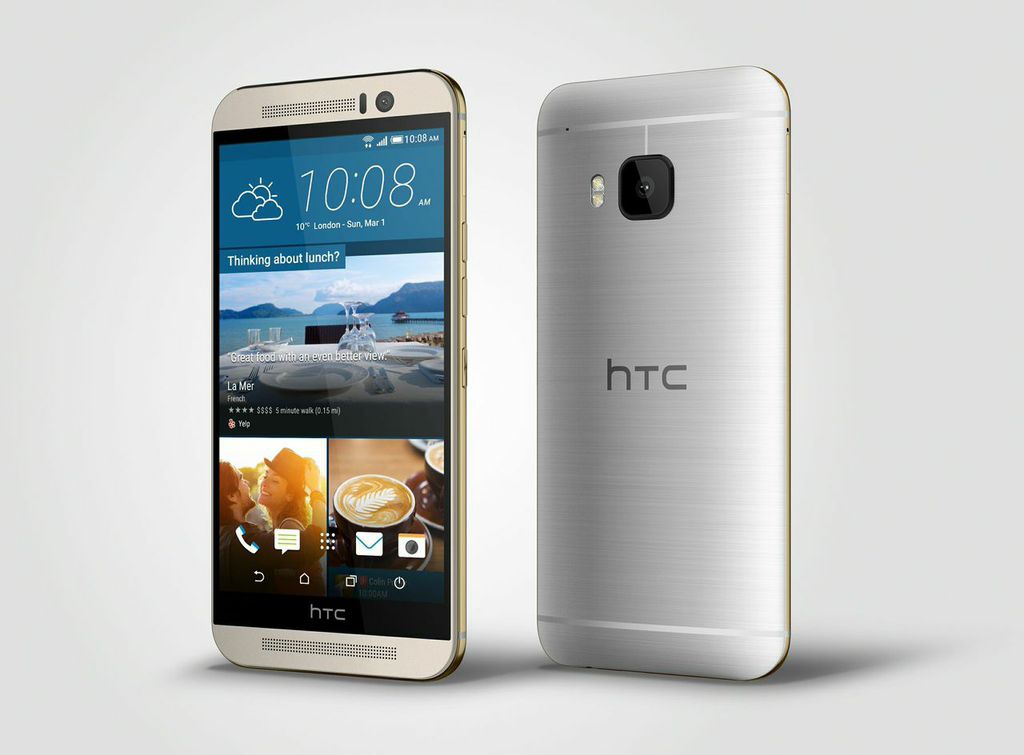 HTC Sense 7 with HTC's EYE Experience software makes taking creative pictures easy. A host of new editing effects including Shapes, Prismatic, Elements and Boke hallow you to add a little bit of individual artistry into every shot, with the Zoe app automatically editing them, putting them to your choice of music and letting friends remix the collection with their own shots to create a shared celebration from every moment.
A truly great viewing experience deserves sound that puts you on the front row. The HTC One M9 guarantees a larger-than-life soundtrack courtesy of HTC BoomSound™.The HTC One family's iconic dual front-facing speakers, now combined with 5.1 channel Dolby® Surround sound 3 simulation, get you even closer to the action, delivering extraordinary, cinema-style surround sound.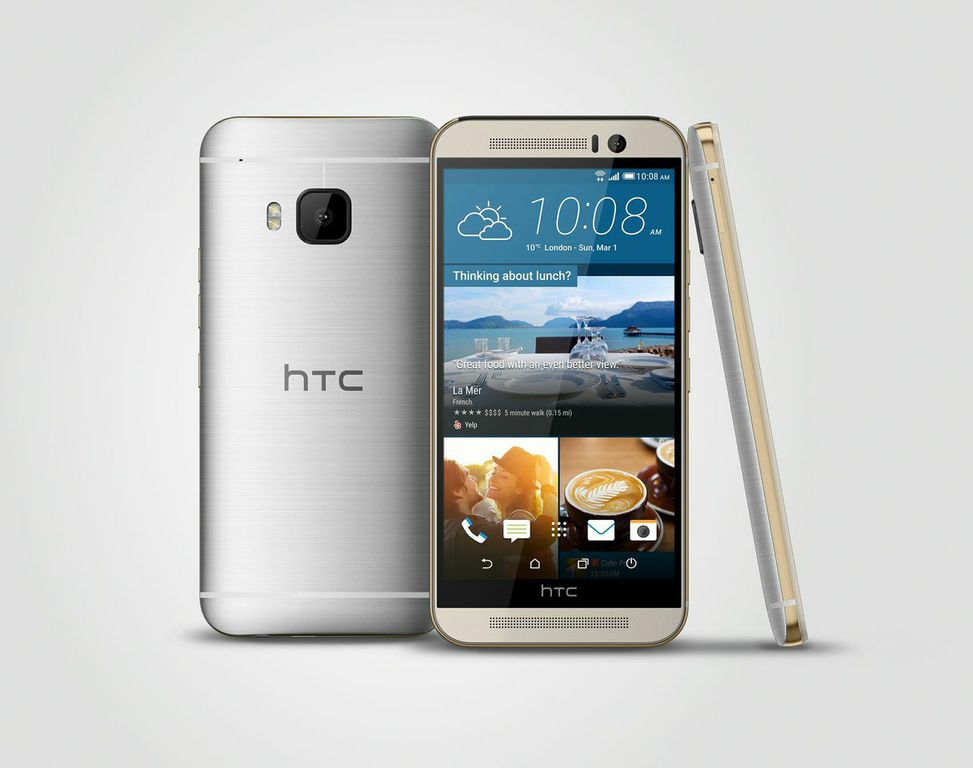 Through a strategic partnership with Valve, HTC promises to transform the way in which consumers interact with technology and the world around them with the debut of HTC Vive. HTC Vive Developer Edition will be launched this Spring, with the consumer edition available by the end of 2015. Vive offers the most immersive experienceof any VR package, plunging people into other worlds at a moment's notice. HTC and Valve have introduced a Full Room Scale 360 Degree Solution with Tracked Controllers, letting you get up, walk around and explore your virtual space, inspect objects from every angle and truly interact with your surroundings.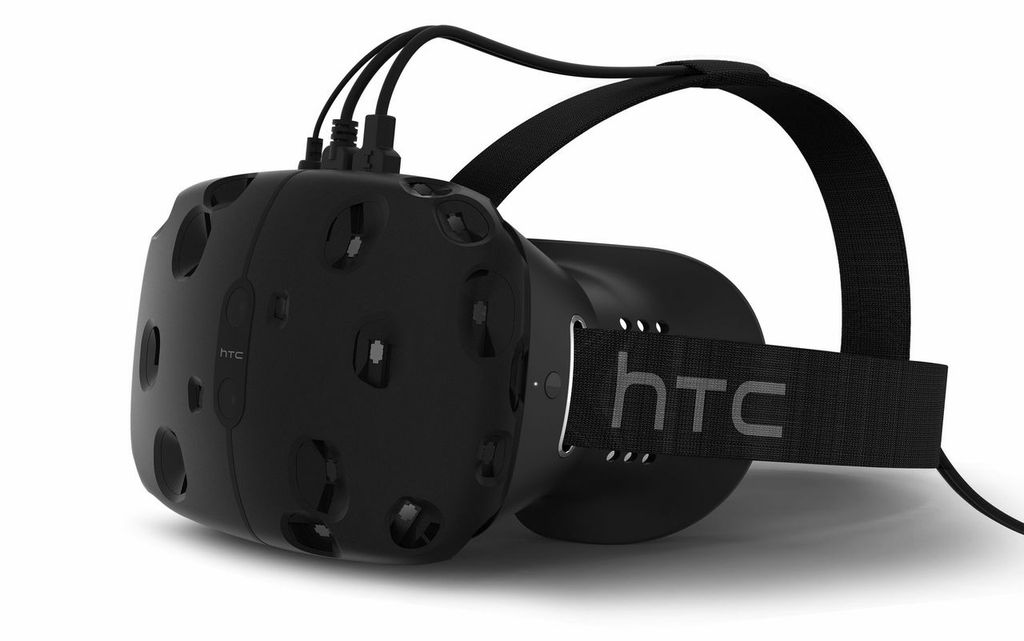 Beta versions of the Vive Developer Edition have already generated rich entertainment content from some ofthe world's top game developers including Vertigo Games, Bossa, Barry–Fireproof, Dovetail Games, Wemo Labs, Google, Steel Wool Games and Owlchemy.
The new HTC One will be available in the U.S. on AT&T, Sprint, T-Mobile and Verizon early Spring. HTC Vive is real, it's here and it'll be ready to go before the start of 2016. It will also be available through HTC.com, Amazon, Best Buy, Best Buy Mobile specialty stores, Costco Wholesale and Target. For more information visit HTC.com and HTCVR.com.
Comments