As a huge champion of Duane Reade / Walgreens health and wellness initiatives, I'm thrilled to help spread the word about The Wellness Tour (coming to a city near you soon).  Walgreens and the National Urban League have joined together for the ninth year for The Wellness Tour community outreach program dedicated to providing free preventative and early detection health services to at-risk communities.  Discover how you can score over $100 in critical health screenings for you and your family below!
It's no secret that heart disease and cancer are among the leading causes of death for African Americans.  The National Urban League and Walgreens wants to do something about that by offering adults 18+ free health tests, (valued at over $100) measuring key health indicators that include total cholesterol, glucose, blood pressure, body mass index, body composition, visceral fat, real body age and more. This quick and easy 20-minute testing and consultation concludes with a Walgreens pharmacist or certified wellness staff discussing results and tips for creating healthier living habits.
All for FREE!  (your insurance is not billed.)
Over the last eight years, The Wellness Tour has administered more than 570,000 health tests valued at $12.8 million in communities throughout the United States.  The Wellness Tour is making it's way to the Tri-State area and you could benefit from a heading to your local Walgreens location soon.  Discover the closest Wellness Tour stop coming your way HERE.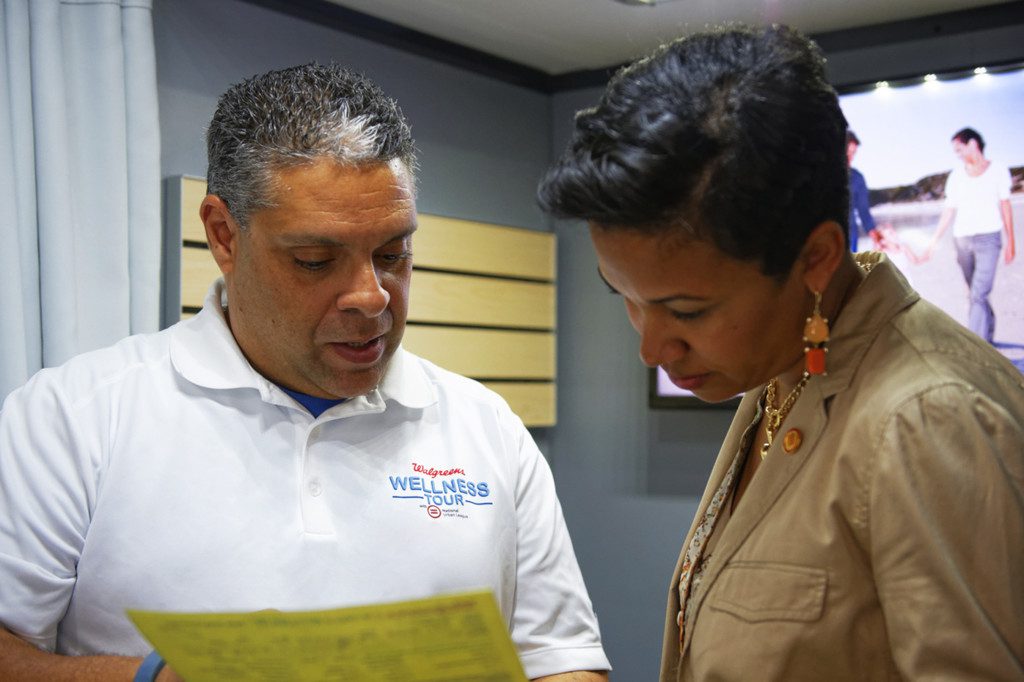 Walgreens and the National Urban League want to empower individuals with the knowledge and resources for the prevention and early detection of today's leading chronic diseases. Together Walgreens and the National Urban League are committed to providing urban and at-risk communities access to valuable health tests that deliver key insights and assist individuals in the pursuit of happier and healthier lives.
Grab your girlfriends and join me, Tuesday, October 27th in Jersey City at The Wellness Tour and participate in a day of wellness at Walgreens.  Discover more of what's in store for The Wellness Tour as it rolls to a city near you by visiting Walgreens.com/Tour.  It's your life, it's your health and testing is absolutely free!  See you there!
Tuesday, October 27th
1PM
WALGREENS #3197
2395 John F. Kennedy Blvd.
Jersey City, New Jersey 07304
Disclosure:  This previous article has been sponsored in part by Walgreens and The National Urban League, however all thoughts and opinions shared are unbiased and based on my personal view. 
Comments