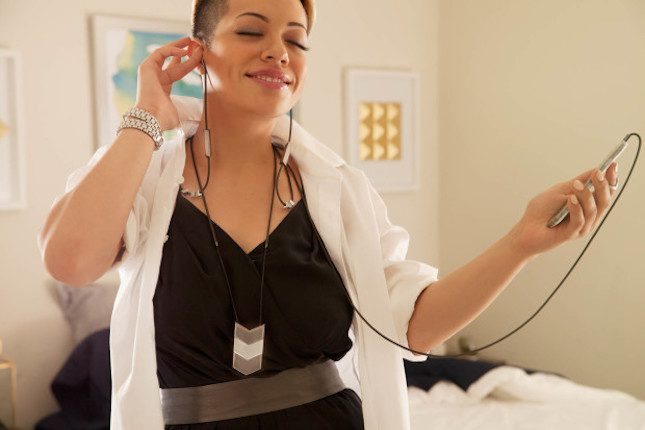 Discovering tech accessories that compliments your chic style is always a nice treat, but when it's a chic accessory that not only compliments your style but fills a tech need in your everyday life it's a super stylish bonus!  What if you could disguise your everyday gadgets into a seamless accessory that's appealing to the everyday eye?  Say hello to the Dipper Audio Necklace!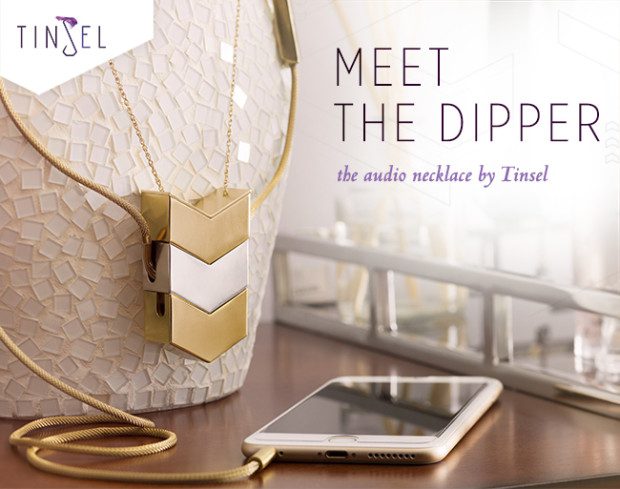 This gorgeous piece of jewelry/tech is a bold statement necklace and audio headphones rolled into one. The Dipper Audio Necklace has already reached $39,673 of their $50,000 goal on Indiegogo – which means that they're days away from being seen around the necks of fashionably chic geeks everywhere!  The necklace looks like a chic, on-trend chevron statement piece but has a hidden high-tech surprise. You just lift and separate the chevrons to reveal the earbuds + audio jack. When you want to keep your earbuds untangled and out of the way, just stow them back inside the pendant. The headphones themselves deliver "high-quality sound that rivals other audio brands."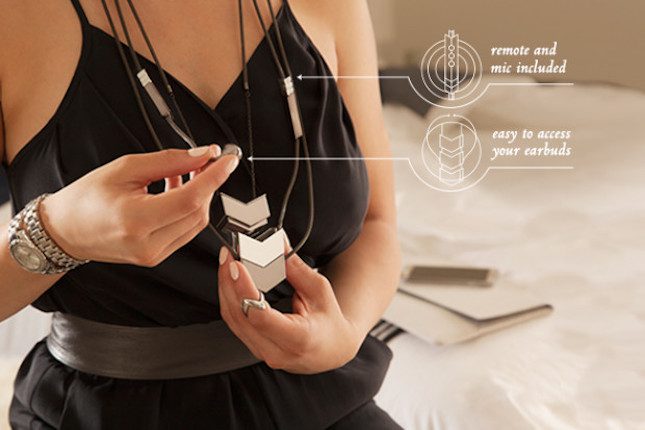 The headphones come in gold or gunmetal and feature a built-in mic and a volume control remote so you could use them as a much more stylish sub for your current iPhone buds.
The Dipper Audio Necklace is definitely the perfect marriage of form and function. Their mission, after all, is to make "tech essentials into fashion accessories that women love to wear and never want to take off."  Check out more from the brand via the video below!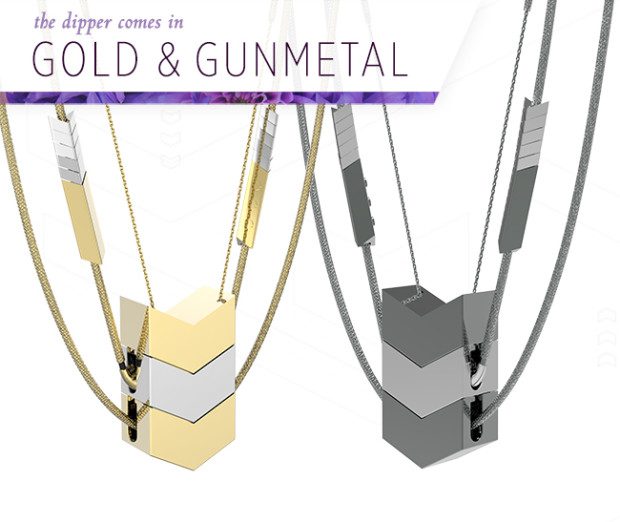 What do you think about this chic tech accessory?  Will you be rocking this new way to wear your headphones soon?  Share your thoughts below! 
Comments