With one of the biggest summer comedy movies of the summer, Kevin Hart celebrated Essence Music Festival this weekend with Verizon Wireless.  Joining a weekend cast of celebrity Verizon wireless customers which includes Chrisette Michelle, Laz Alonzo, Jill Scott, Marvin Sapp & Will Packer – each had a unique story and perspective about their love for social media, technology and the Power of Verizon Wireless.  
Kevin tweeted:
We are making history!!!! #LetMeExplain I just cried tears of f*cking JOY!!!! I have the #1 comedy concert film opening of ALL-TIME!!! WOW

This is why I work so f*cking hard….this moment is what I've been dreaming about!!! Thank you god & thank you fans!!! I love y'all 4 this
 Kevin Hart Explains
 Kevin Hart Explains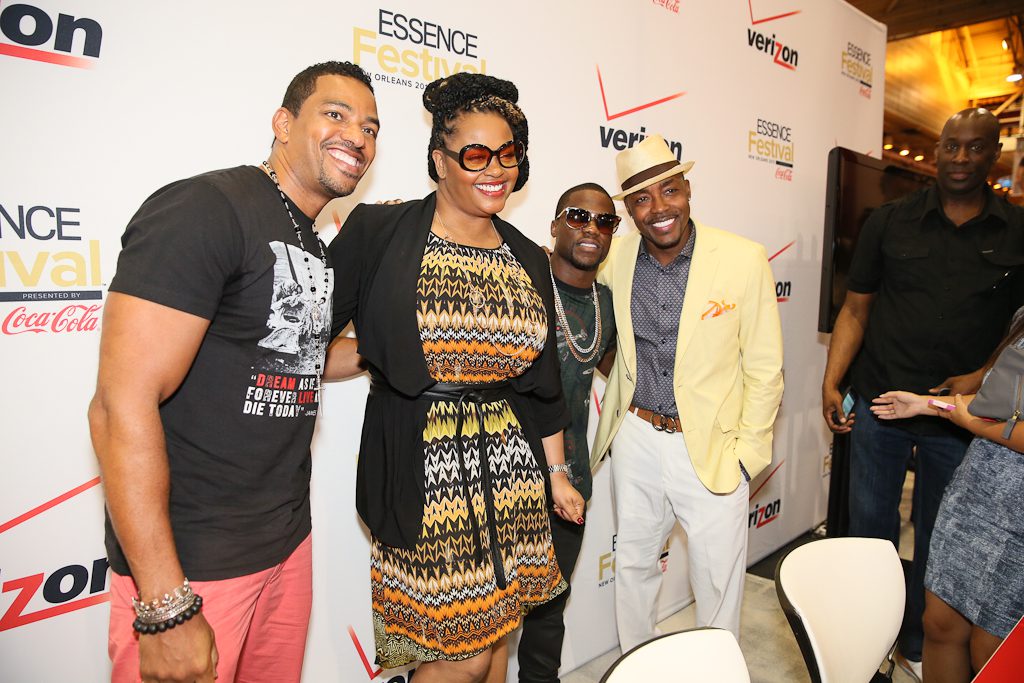 Over the weekend, Kevin Hart's film, Let Me Explain, had an extra impressive opening, taking in over $17 millions dollars!  And because the film only cost Kevin's HartBeat Productions and CodeBlack Films $2.5 million to produce (the film was distributed by Lionsgate), you can see why everybody's favorite funny man is laughing all the way to the bank!  Hart discussed his love for technology, supporting fellow actors & himself as a businessman below.
Comments