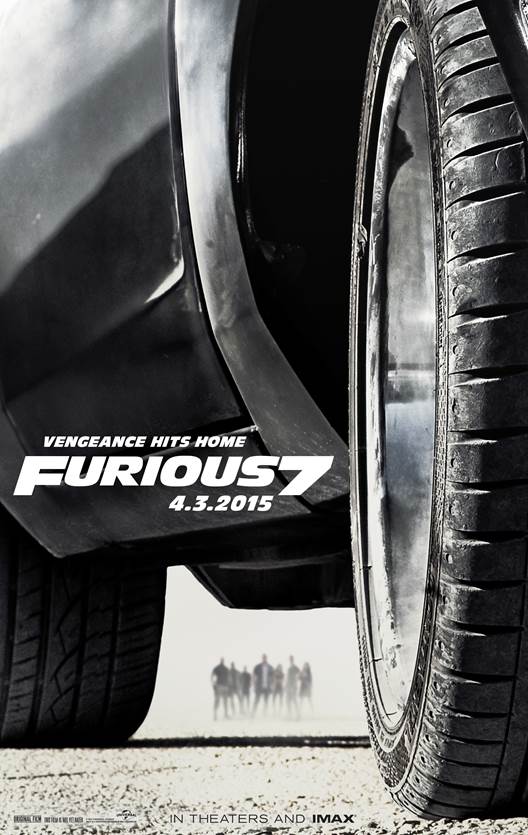 The Fast And Furious franchise of movies have always hit the mark of AMAZING!  (I can remember watching the very first moving thinking to myself that I wanted to be Leddie – plus having Vin Diesel as your boo-thang doesn't hurt either! LOL)  This week, fans counted down "7 Days to 7" with the cast of Universal Pictures' FURIOUS 7… all in anticipation of  today's amazing moment: The #Furious7 trailer launch event!
Fans around the world just got a taste of what's to come in FURIOUS 7 during the live streamed event with the cast at Universal Studios Hollywood. Be one of the first to watch and share the new action-packed #Furious7 trailer PLUS scroll below to make sure you didn't miss the all-new photos and incredible footage that was shared online during the countdown this week. If you've ever wanted to become a fast car driving bad a**, chances are you'll find more hair-raising moments that will change the way you look at stunt driving below.
Are you ready to check out Furious 7 when it hits theaters in April 2015?
Comments