Kevin Hart kicked off an epic Essence Fest weekend here in New Orleans, celebrating a sold out super dome What Now tour concert, a 3-year partnership with Verizon Wireless and today he celebrates his 36th birthday!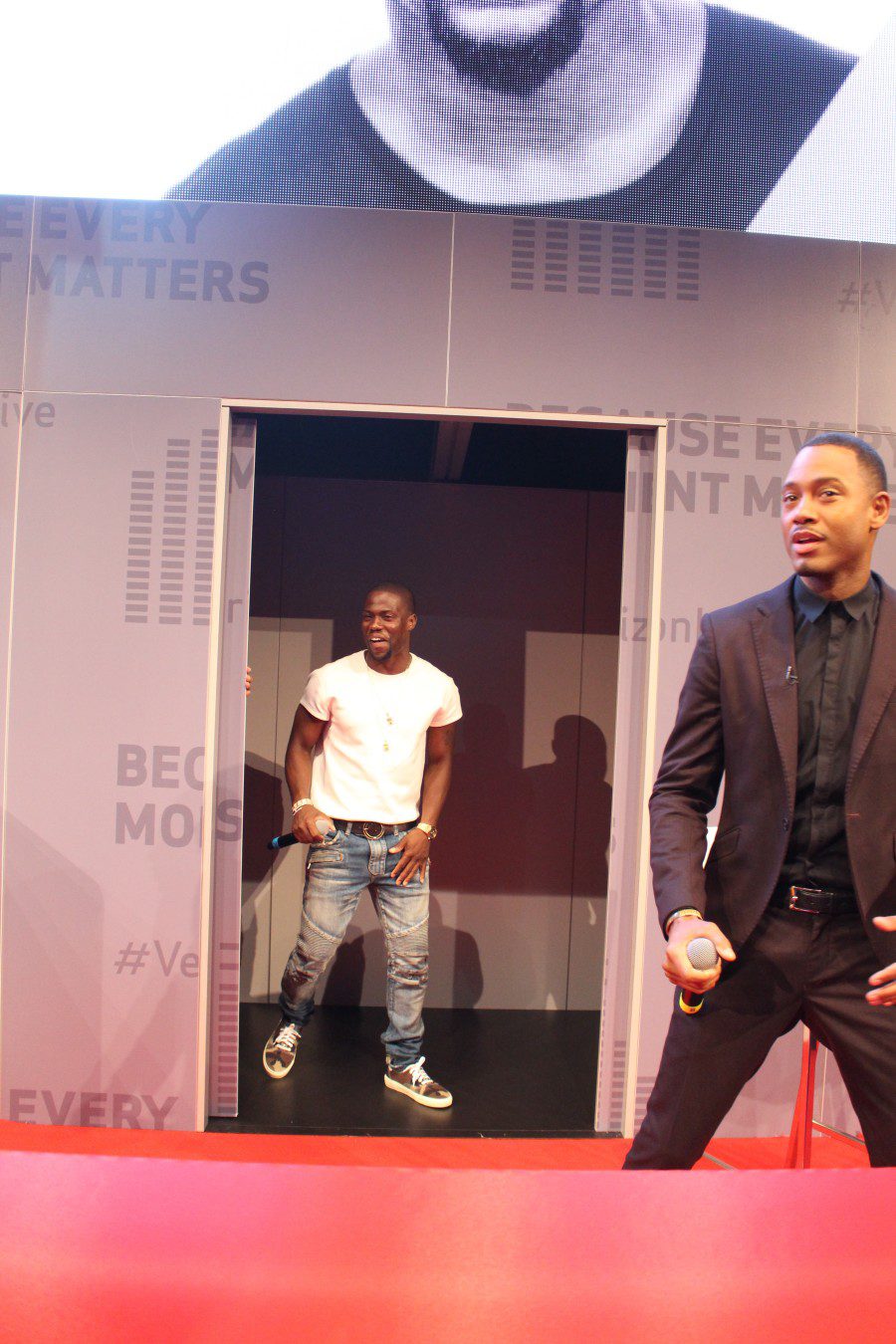 I caught up with Terrence J and Kevin Hart at the grand opening of the Verizon Live Experience booth at Essence Festival, where Kevin shares his thoughts on the moment he realized he's achieving his life long dreams. Hart sat down with E News! correspondent and actor Terrence J to discuss some upcoming projects and how his fans have played a role in his success.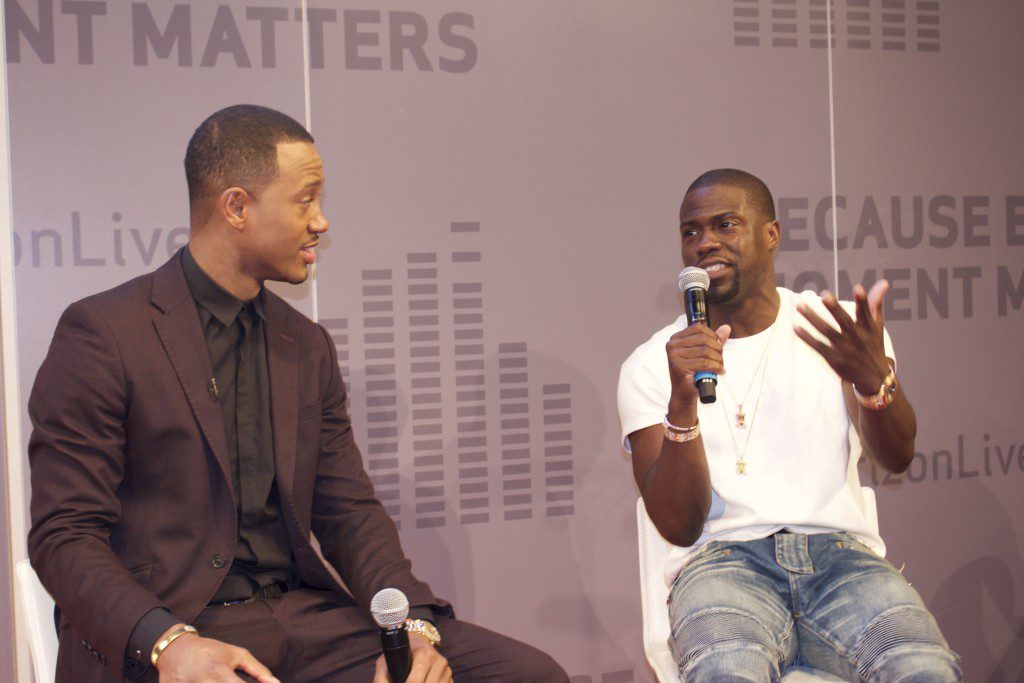 "I now understand that the one thing that people need and that we love is laughter. That's the one thing that puts everybody together. That's the one thing that takes any worry away. I provide that…I'm thankful, I'm blessed, but more importantly, I'm apart of a group — the fans that are doing this with me. We're making history together."
Must Read: Kevin Hart Explains Social Media, Box Office Success & Tech With Verizon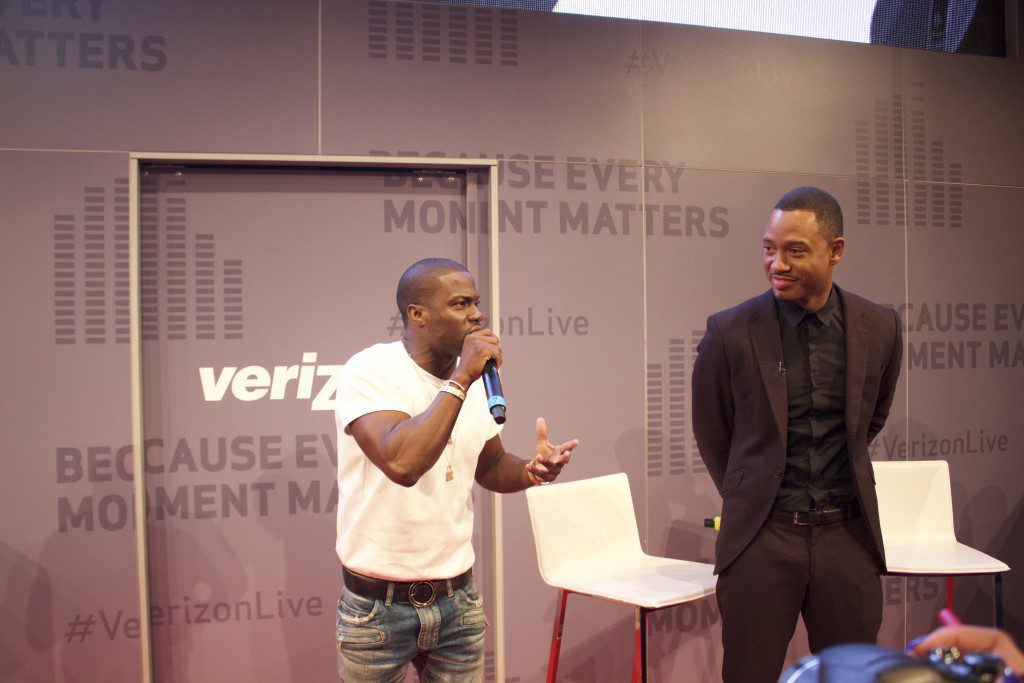 "It's not just a Kevin Hart thing." Looking onto the audience Hart continued. "You guys have been riding with me for so long so as I grow I share the success with my fans."
Check out the exclusive chat with Kevin Hart below:
Kevin Hart officially opened the Verizon booth during a ribbon-cutting ceremony and welcomed fans with an exclusive meet and greet plus activations, games, prizes and more kicking off the 3-day Essence Festival weekend.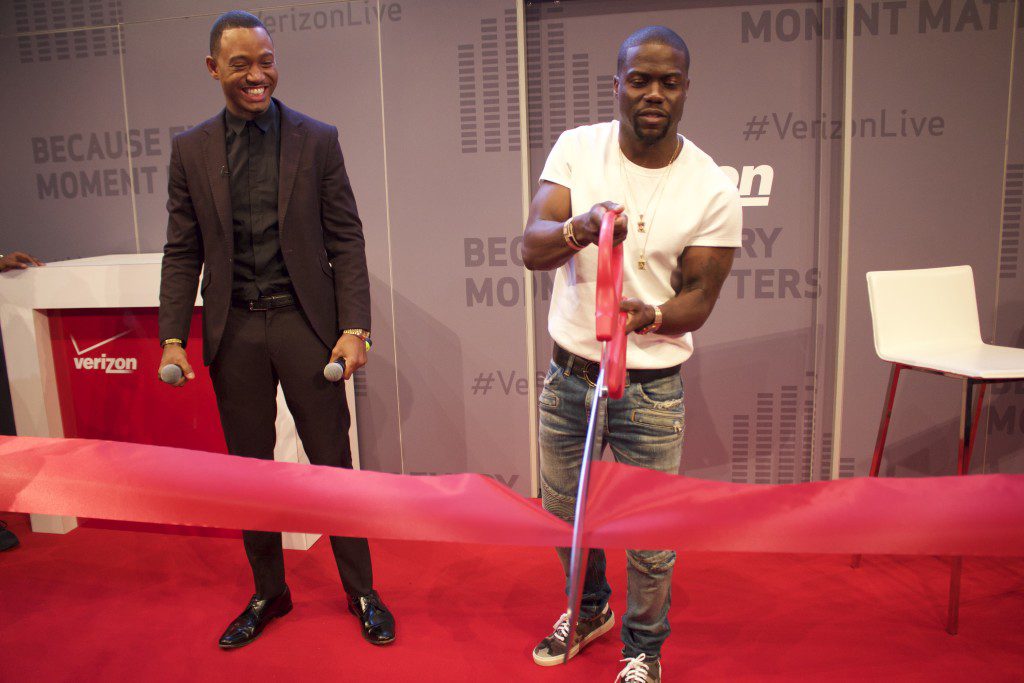 Verizon Wireless is all about keeping you connected to capture, share and relive your favorite moments from Essence Fest weekend forever. I've been keeping up with all of Kevin Hart's behind the scenes fun on Periscope (If you haven't watched yet, you're missing out!) To keep up with all the Essence Fest fun and Verizon Live moments, stay connected by checking out #VerizonLive online!
Comments