Happy Father's Day!!!

(Yes, it's today!) And you haven't bought your father his gift yet have you?
Check out our quick list of Top Five Last Minute Father's Day gifts that will make you look like a star
(even if you aren't his favorite child!)
1. For the Traveling Dad: This airport-friendly laptop case is ideal for the dad who's always on the go. Cocoon Innovations's CPS400 Laptop Case ($69.99 direct) is a shock-absorbent molded case that features the proprietary GRID-IT! Choose from seven colors, including red, black, and light gray.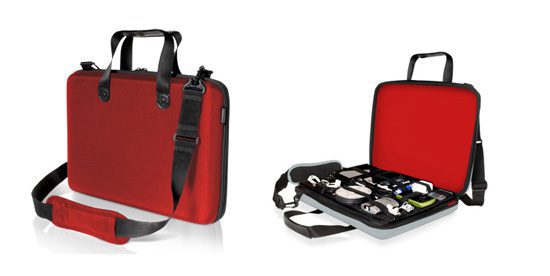 2. For the Groom-Saavy Dad: If Grandpa's electric trimmer has seen better days, then you may want to upgrade him to the Wahl Lithium Ion All In One Trimmer. What's unique about this trimmer is that it runs on lithium ion technology, which, according to Wahl, offers triple the run time and twice the torque of a regular rechargeable electric trimmer. It's also lightweight and will consume only the energy it needs to charge itself then it shuts down.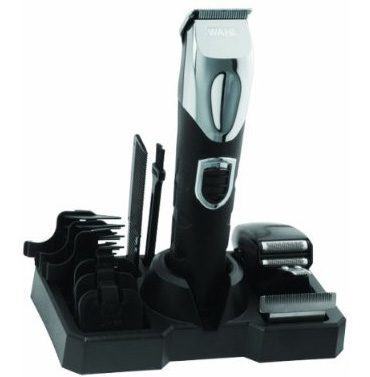 3. For the Outdoorsy Dad: Coleman's LED Quad Lantern ($69.99 list) is a great gift idea for the father who loves to sit around a campfire and sleep under the stars. Powered by eight D-cell batteries, the lantern is said to operate up to 75 hours at 190 lumens. A unique feature is the four removable LED panels: each panel can be removed for lighting your way back to the tent or through the woods as you gather firewood. Each panel will operate about 1.5 hours on its rechargeable NiMH battery while it is away from the base.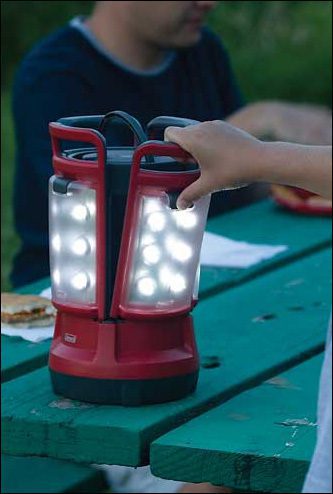 4. For the Resident Grill Master Dad: If Dad can't grill a steak or chicken to save his life, then this gadget is for him. The Talking Digital Grill Thermometer ($37.99 list) is a wireless thermometer that can be programmed to grill to one of four levels of doneness rare, medium rare, medium, and well done and then alert you when the meat is done. Simply insert the probe into your meat of choice, and the handy wireless handset will display the four levels. And since it's wireless, your dad can take the handset into the house while he's grabbing a beer, as long as it's within 330 feet from the transmitter.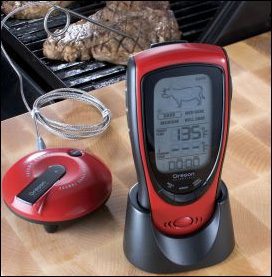 5. For the "Are we there yet?" Dad: The TomTom One 130-S ($99.95 list) is part of the company's entry-level lineup. Like the $129.99 base-model One 130, the One 130-S features a 3.5-inch, 320-by-240-pixel screen, but it also offers text-to-speech functionality—albeit for an extra $20. The One devices sacrifice many of the premium features found on TomTom's top-shelf GO products, such as Bluetooth interfaces and bundled live traffic, but the 130-S is still a solid value.