Earlier this year at The Makeup Show NYC – I discovered a new favorite lip color line!  You may have seen the Parisian beauty brand in magazines before, but you've never seen a beauty lip comparison like this.  Introducing black|Up Cosmetics.
Founded in 1999 by an African makeup artist, black|Up Cosmetics is the first dedicated upscale beauty brand to magnify black and mixed beauties. black|Up develops a true expertise answering darker complexion's specific needs and offers products that pair professional quality and pleasure of use: velvety effects, mat or powdery finishes, perfect coverage, ultra vibrant colors, 100% non-ashy finish…
I'm loving how the black|Up punch of color goes well with any skin tone.  You can see that me and my blogger boo and Digital Sorority sister Ty from GorgeousInGrey rocking the same RGE34 matte color earlier this year and giving off a whole lot of  va-va-voom that's too much for one snapped-selfie to handle.  The black|Up line of lipsticks are filled with a variety of shades and hues that compliment any any lip size, color or skin tone.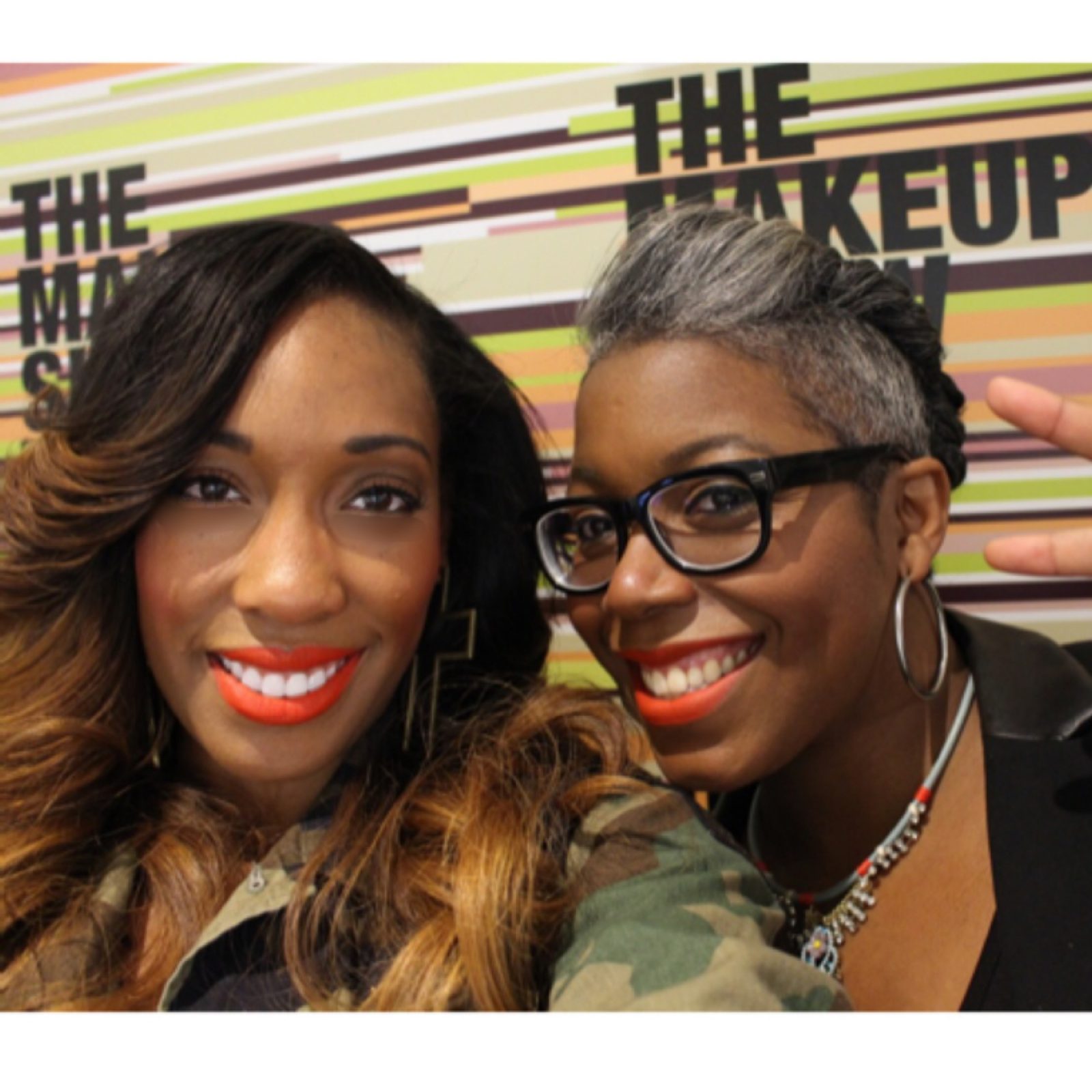 With a collection of 30 irresistible colors from bright Nudes that layer to deep Black through Candy pink, Poppy red and Vibrant coral the black|Up collection has something for everyone that look radiant on lips upon application. Their unique highly pigmented formula dresses up the lips with an intense veil that covers evenly and perfectly reveal color on lighter to very dark skins. The paraben free and fragrance free line not only carries a variety of lip shades but also a wide assortment of foundation, eye shadows, skincare products and more available on BlackUpCosmetics.com.
I'm looking forward to checking out more of the black|Up product line very soon and thanks to its unique offer, it's easy to see why black|Up has become a key player in the makeup world that seduces black and mixed women as much as all the makeup addicts of the planet.
What do you think?  Have you tried the black|Up line of lip colors yet?  Are you looking for a new lip color to try out soon?  What is your favorite go-to color for the season?  Share your thoughts and comments below.
Comments