As Apple co-founder Steve Jobs once said in an interview: "I think everybody in this country should learn how to program a computer… because it teaches you how to think."
If you've ever wanted to learn about coding in technology, or have children that could be interested in learning how to code, there are more resources available than ever before!  One of the biggest misconceptions about coding is that you have to be a super genius in science or math (when in all actuality, that couldn't be furthest from the truth).  I truly believe that anyone can learn to love coding if they have one common goal in mind – the goal of solving problems and improving our future.
Between 2010 and 2020, computer and mathematical occupations are projected to add 778,300 new jobs, according to the U.S. Department of Labor. Along with the prospects of entering a burgeoning field, learning to code allows people to engage their brains in ways they normally wouldn't, enhancing skills from algebra to spelling.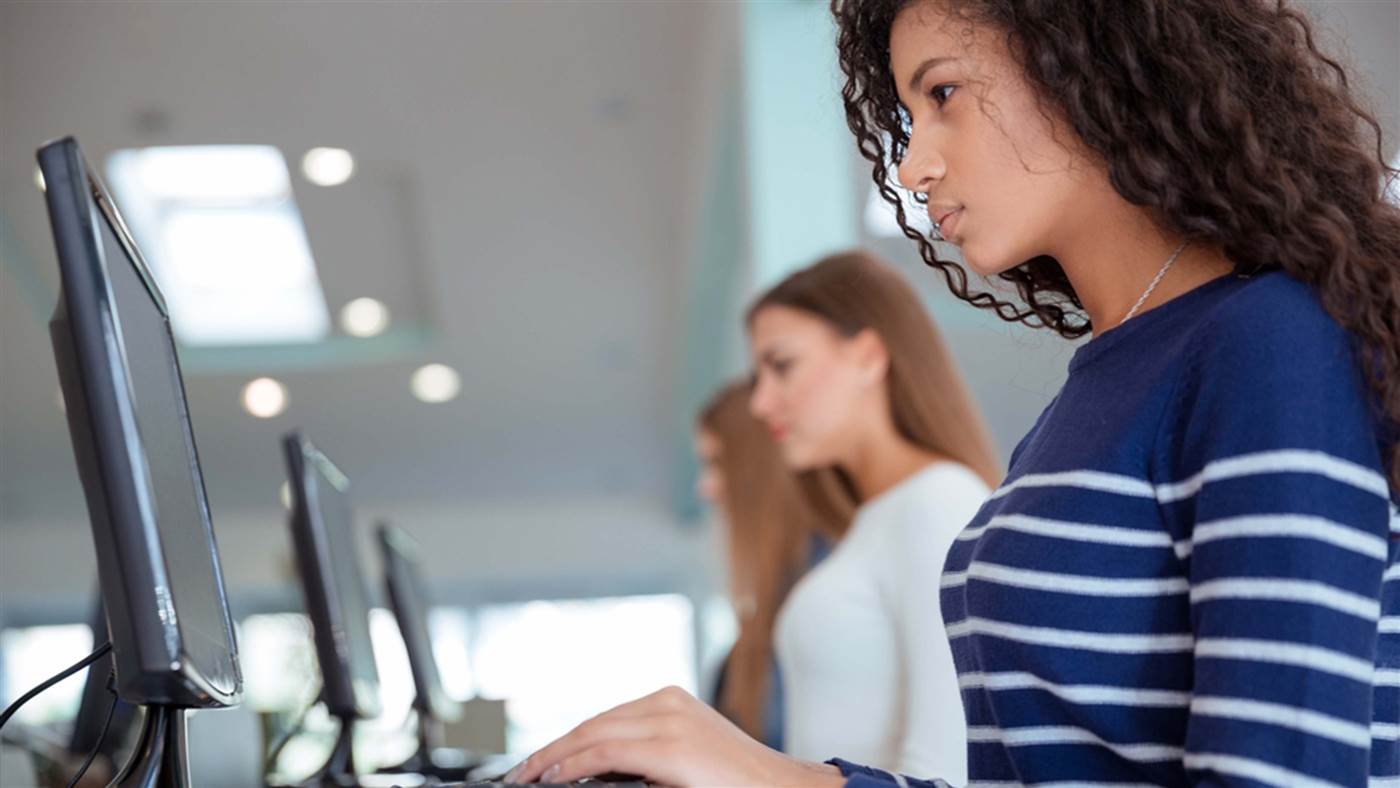 If you're  interested in learning more about STEM, check out these five STEM programs that'll encourage and teach anyone how to code below! 
Black Girls Code
Through workshops for young girls of color, Black Girls Code aims to help address the "dearth of African-American women in science, technology, engineering and math professions," founder Kimberly Bryant writes, and build "a new generation of coders, coders who will become builders of technological innovation and of their own futures." blackgirlscode.com
Yes We Code
The #YesWeCode initiative targets low-opportunity youth and provides them with the necessary resources and tools to become world-class computer programmers. By learning this highly valuable and relevant 21st century skill, these young people are shifting the trajectory of their futures and transforming their relationships with their communities and their country. yeswecode.org
Girls Who Code
Geared specifically toward 13- to 17-year-old girls, pairs instruction and mentorship to "educate, inspire and equip" students to pursue their engineering and tech dreams. "Today, just 3.6% of Fortune 500 companies are led by women, and less than 10% of venture capital-backed companies have female founders. Yet females use the internet 17% more than their male counterparts," the website notes. girlswhocode.com
[MUST READ: Create Your Own App With MAGE (…And You Don't Even Have To Code)]
Sisters Code
While women make up 46.7% of the U.S. workforce, they represent less than 25% of science, technology, engineering and math (STEM) workers. Sisters Code was founded to help bridge the technology gender gap by providing women with the tools they need to successfully re-career into the field of technology, transform lives and provide corporations with a greater pipeline of diverse talent to address the gender equity balance within their organizations. sisters-code.org
General Assembly
General Assembly offers a variety of coding courses at their campuses across the globe. Additionally, their free online platform, Dash, teaches HTML, CSS and Javascript through fun projects on a simple interface that is accessible from your web browser. generalassemb.ly
There are many ways to GO TECH and these programs are great guides to discovering which road in the science and technology space you'll enjoy most.  Know more STEM programs not listed here?  Share them in the comments section below.