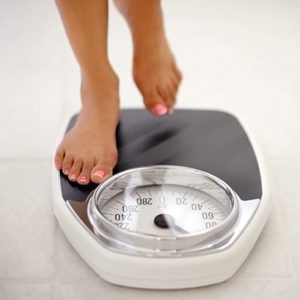 Okay, It's less than 60 days until New York Fashion Week and I'm completely behind in my weight loss journey. Luckily, Slim Fast has agreed to assist me in speeding up my weight loss (cause who has time to slim slow…) As a plus sized gal (currently standing 5'11 and over 200lbs) I have been able to disguise my creeping weight gain (hiding them in my assets…) but enough is ENOUGH! I've tried using a personal trainer, dieting tea and even adding fiber powder to juice drinks – and nothing has worked! With my hectic traveling schedule, the only thing consistent about my dieting is that I'm snacking & eating what I want, when I want!
A while ago, I had a consultation with Dr. Ali from Slim Fast who evaluated my lifestyle, schedule and eating habits. She analyzed ways that I could implement proper nutrition within a comprehensive diet and created a Slim Fast plan that will help me consistently lose weight in time for New York Fashion Week.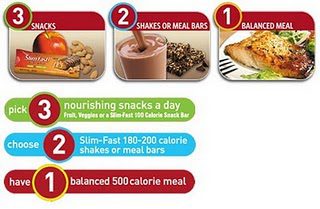 My comprehensive meal plan prescribed includes Slim Fast supplement shakes, snack bars and nutritious low calorie meals. For example, as part of the Slim Fast 3-2-1 plan – I enjoy 3 snacks, 2 replacement meal shakes and 1 low calorie meal. On a regular basis, I've been knocking out my official meal first with breakfast. I'm totally a breakfast girl and LOVE a big breakfast at that. (I figure a big breakfast isnt' so bad, after all – breakfast is the most important meal of the day.) Although I don't always keep it low calorie, I figure that I have the best chance to burning major calories throughout the day (versus eating a big dinner at night.)
While on this weight loss journey, support is key! If you're trying to lose a couple of pounds to enjoy summer fashions or in time for your big day let us know what's worked for you! Stay tuned for my New York Fashion Week weight loss reveal in September – where I'll reveal my final weight loss results.
Disclosure: Slim Fast has provided products for consumption and weight loss purposes. Opinions shared remain my own.