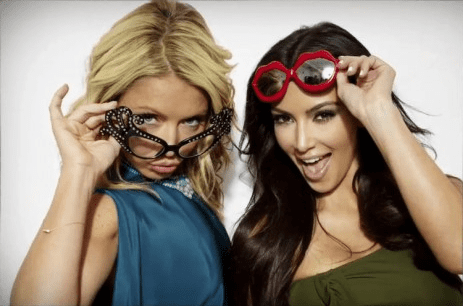 Divas and Dorks will be tweeting for cause all week long with QVC as they prepare for the Super Saturday Designer's Charity event with the support of Kelly Ripa and Kim Kardashian on July 30 in the Hamptons. The event will feature designer goods at HALF the manufacturer's suggested retail price and proceeds will go towards the Ovarian Cancer Research Fund.
Kelly Rippa and Kim Kardashian are the 2011 official Supporters of the Shop for a Cause Super Saturday Event – Saturday July 30th!
We were able to take a sneak peak of some of the many amazing products that will be made available at the Super Saturday Sale in the Hamptons.  If you are like me and cant get enough of great deals on fashion, beauty, jewelry, accessories and signature home pieces, make sure you grab a couple of your girlfriends, and enjoy a quick get away trip to East Hampton, NY to Shop for a cause! Here are some of the products that made it on my "Purchase Picks" for Saturday: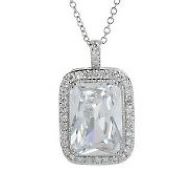 Melania Simulated Gemstone & Crystal Accent Pendant w/Chain
Super Saturday Price: $25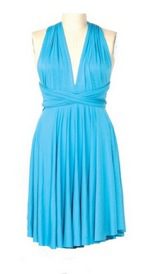 Tart Collections stretch cotton short infinity dress
Super Saturday Price:$142.50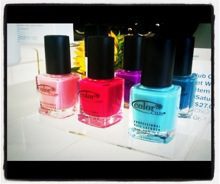 Color Club Nail Polish and Lip Gloss Summer and Fall Colors Set
Super Saturday Price: $27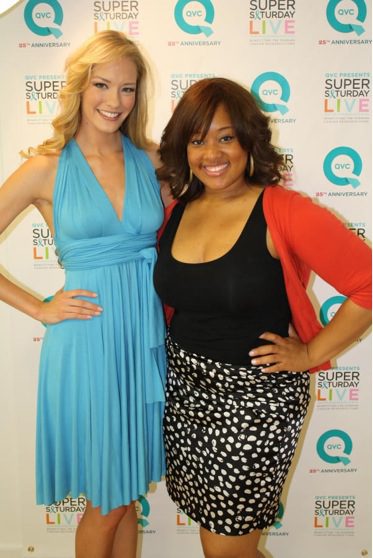 Divas & Dorks Cat Peoples with QVC Model wearing the Tart Collections stretch cotton short infinity dress.
Don't forget to Retweet this Divas and Dorks photo all week as QVC will be making a .50 donation to OCRF for every tweet of our event photo (up to the first 4,500 ReTweets). For more information about Saturday's event, please visit http://www.ocrf.org.
Unable to make it to the Hamptons… You can still take advantage of the fabulous deals as QVC broadcast live for a 2 hour Super Special Designer Charity sale featuring Red Carpet Interviews with Celebrities beginning at 2pm EST on QVC's cable channel and online. Some of the designers participating in the sale will include Peter Thomas Roth Skin Care line, Laura Geller, L'Oreal, B Makowsky, Nars and Bare Essentials.