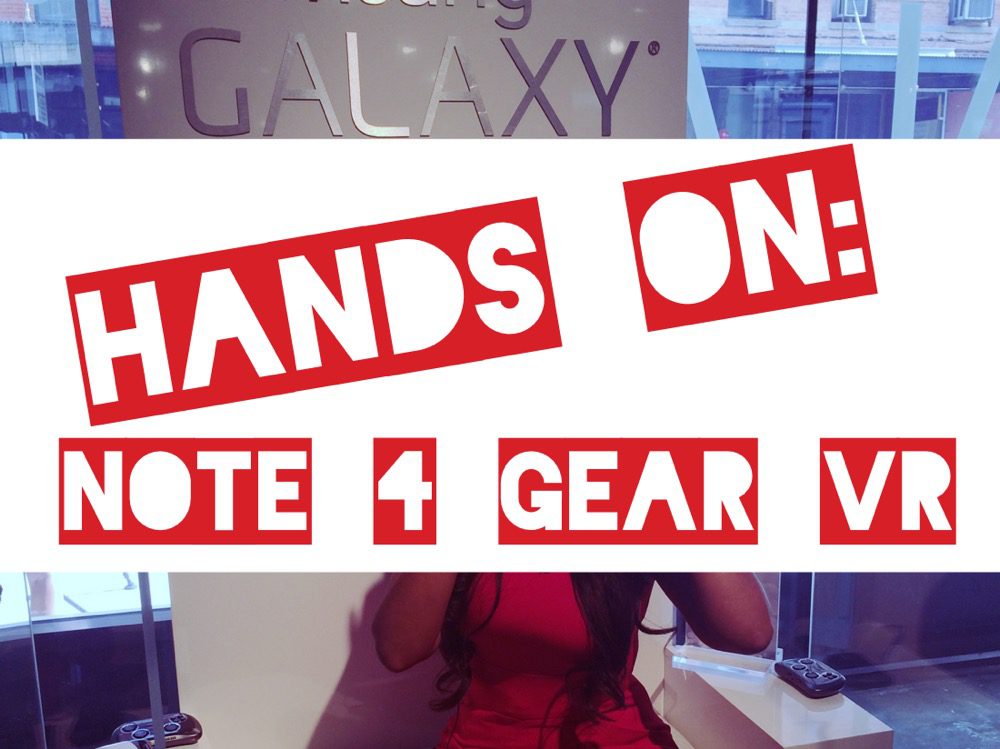 Have you heard about the new Galaxy Note 4? It's the productivity-powered phablet with processing power, screen resolution and a stylus to make any other phone or tablet jealous.  Recently I caught up with the great folks at Samsung to check out the new Note 4 and Gear VR during a media preview event.
The Note 4 is not your ordinary smartphone and when paired with the Gear VR – wireless virtual reality fun is within your reach!  Check out the full demo of the Note 4 and Gear VR below.
Interested in getting your hands on the Note 4 and Gear VR?  US carriers will start selling the Note 4 on October 17, (But you can preorder the new device as early as today!) AT&T's Note 4 will sell for $300 on-contract (Off-contract, it'll cost $825.99.) Verizon pricing comes down to $300 on contract, $35 per month over 20 months, or $700 full retail.
T-Mobile will sell it for $749.76, or $31.24 per month for 24 months. Sprint's pricing is $350 with a new, two-year service agreement, or $30 a month for 24 months, or $720 all told.
Samsung's Gear VR will be the first consumer-grade virtual reality available for purchase. The device is really just a fancy accessory for the Note 4, but it acts as a prelude to the Oculus Rift—a virtual reality headset that connects to your PC. Reception to the Gear VR should give us some sense of whether we're on the verge of the virtual reality revolution that many anticipate the Oculus Rift and the Gear VR will usher in. The two devices are also closely related as OculusVR collaborated with Samsung to create the Gear VR.
Want to get hands on with Gear VR?  You can find demo headsets at Samsung Experience Shops inside Best Buy today!
Are you looking to upgrade your smartphone experience with the Samsung Note 4 or Gear VR? What's the latest tech toys on your wish list?  Share in the comments section below…
Comments