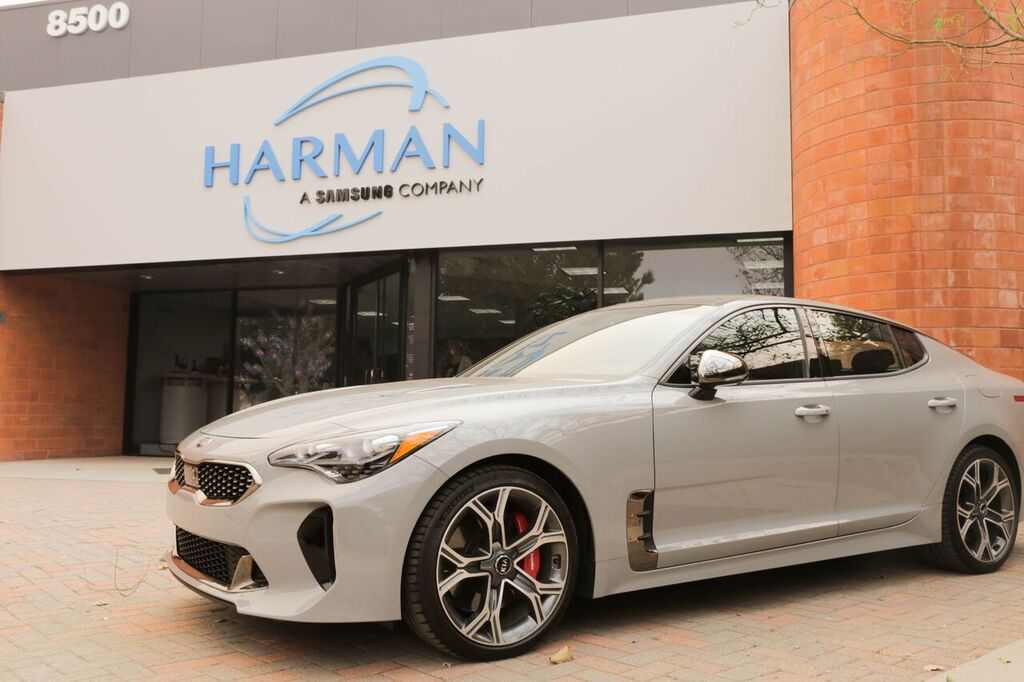 What influences your listening experience? Is it the deep boom in the bass that makes your soul shake? Maybe it's the aesthetic design that matches your fly or a brand name that you swear by. There are many things that could influence which audio platform you choose to enjoy your favorite entertainment on the home, office or on the road. , I went behind the scenes of the audio powerhouse – Harman/Kardon at the Harman / Samsung headquarters in Northridge, California. During my "insider experience", I got the chance to explore the science and technology behind the design and development of the audio experience. Discover more from my audio adventure below.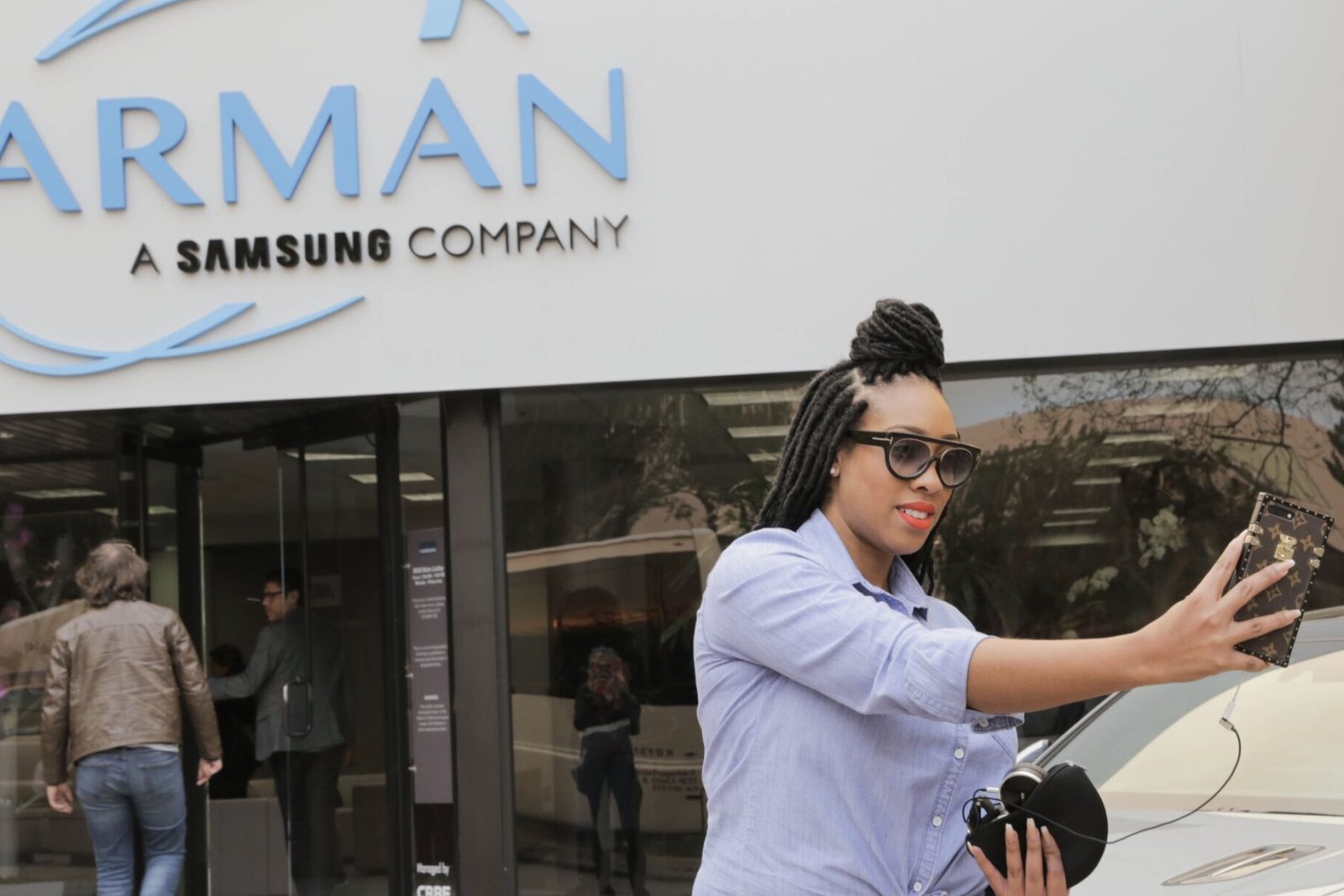 I'm ready for my Harman Insider experience, but first, let me take a selfie…
From visual in-store experiences powered by Samsung delivering unwavering value to retail partners like Under Armour to JBL super systems upgrading audio and visual delights in churches, nightclubs, theaters and beyond. The Harman experience introduced the variety of ways they can upgrade how you enjoy entertainment beyond headphones.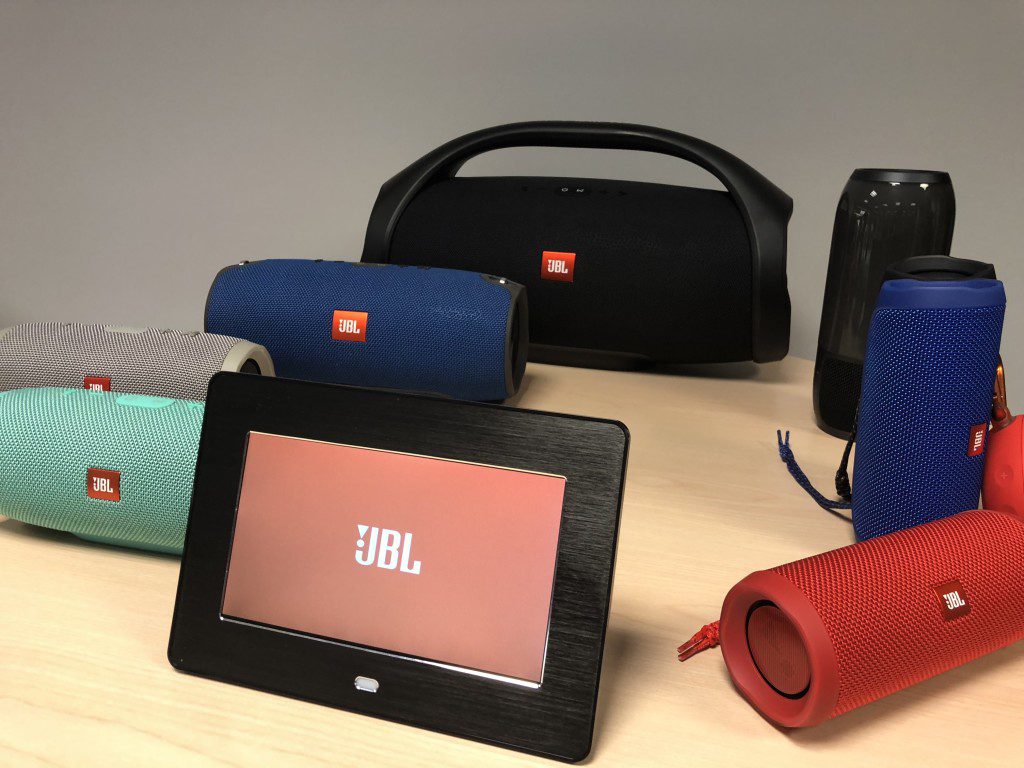 The JBL Charge 3 family of accessories offers waterproof, booming sound on the go.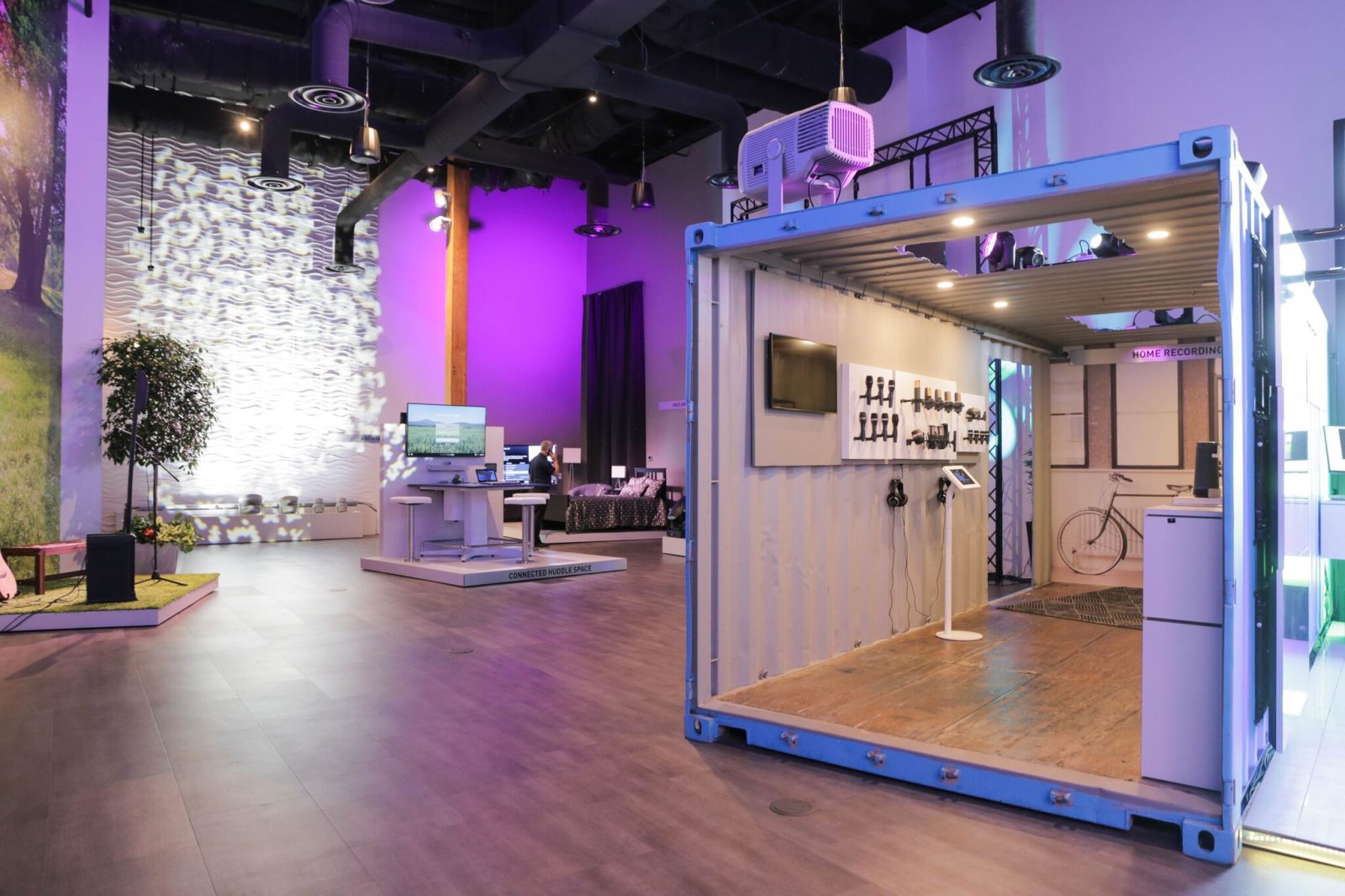 The Harman Experience highlights products from JBL, Harman/Kardon and beyond.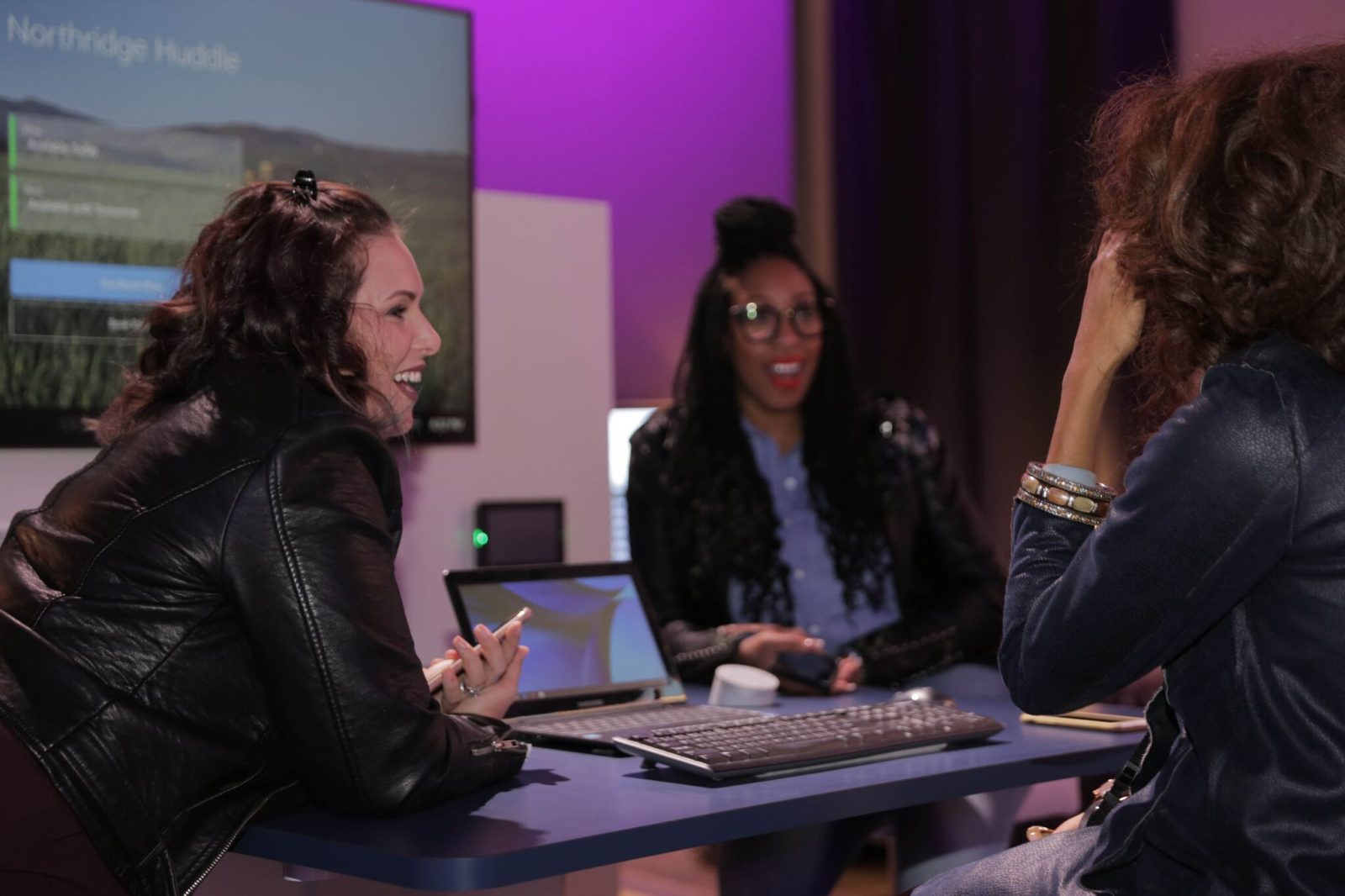 Chatting it up inside the Harman Experience with Christa and Tam.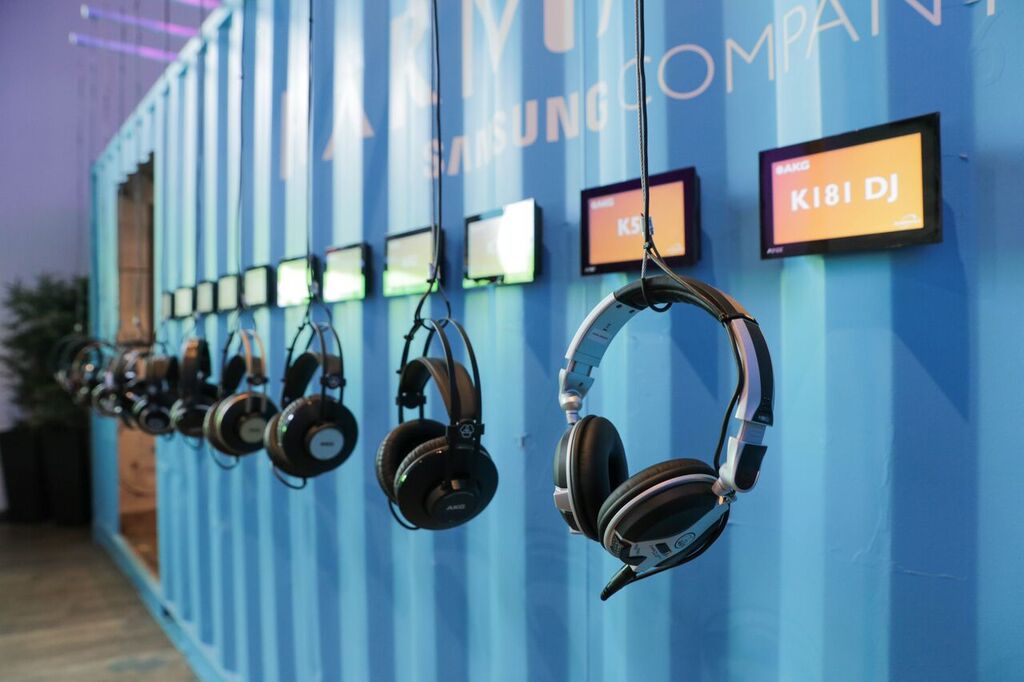 AKG headphone installation was audible and artistic.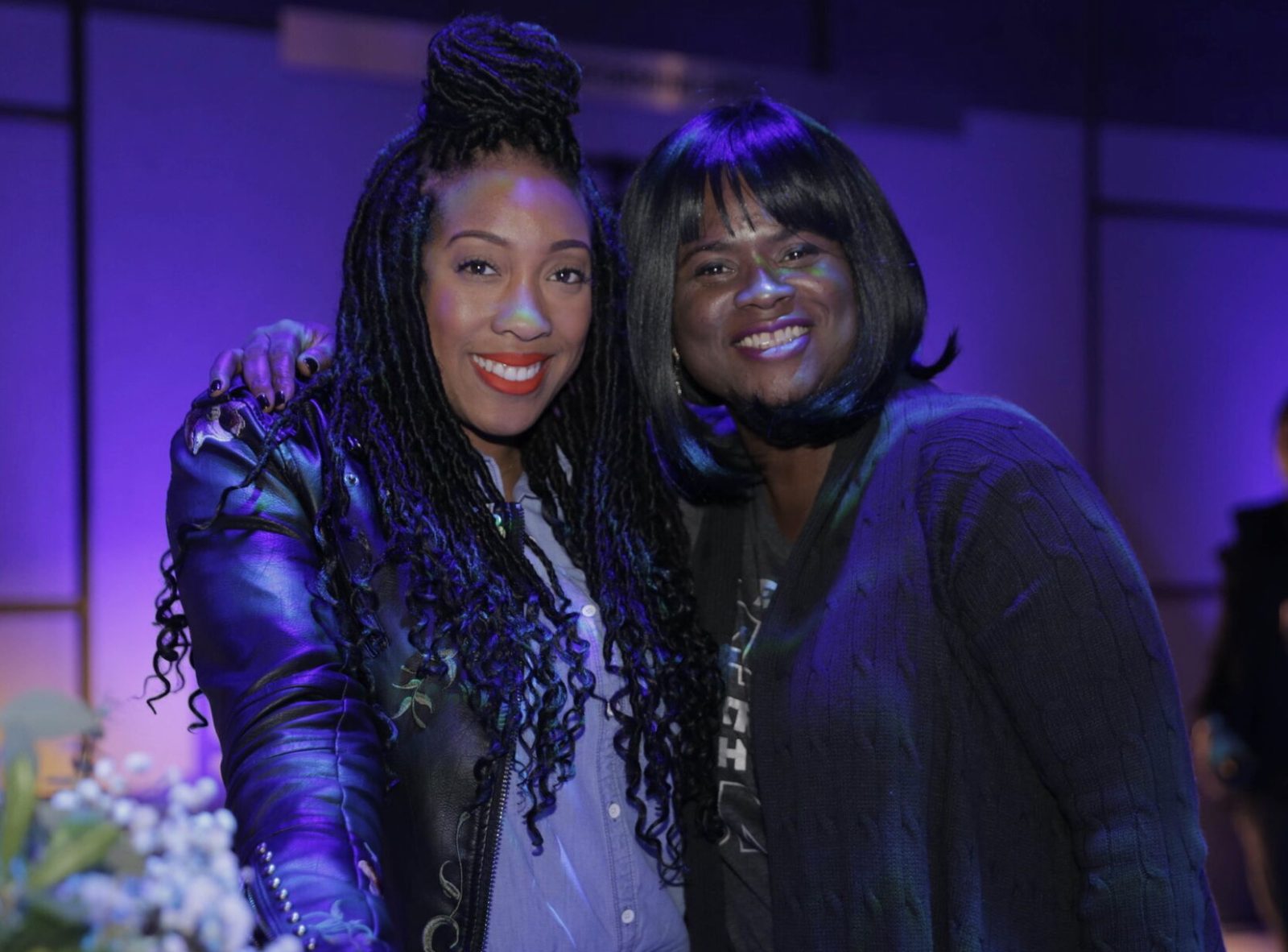 All smiles with Dawn!
No matter where your listening experience takes you, the Harman brands including Harman/Kardon, JBL, AKG, Revel and more powers supreme sounds found via the latest headphone technologies, in-store listening and even provides the ultimate in-vehicle car audio experience. During my unique Harman/Kardon experience, I learned about the science behind mastering the best audio and how that audio paired with the right vehicle can elevate your driving experience to the next level!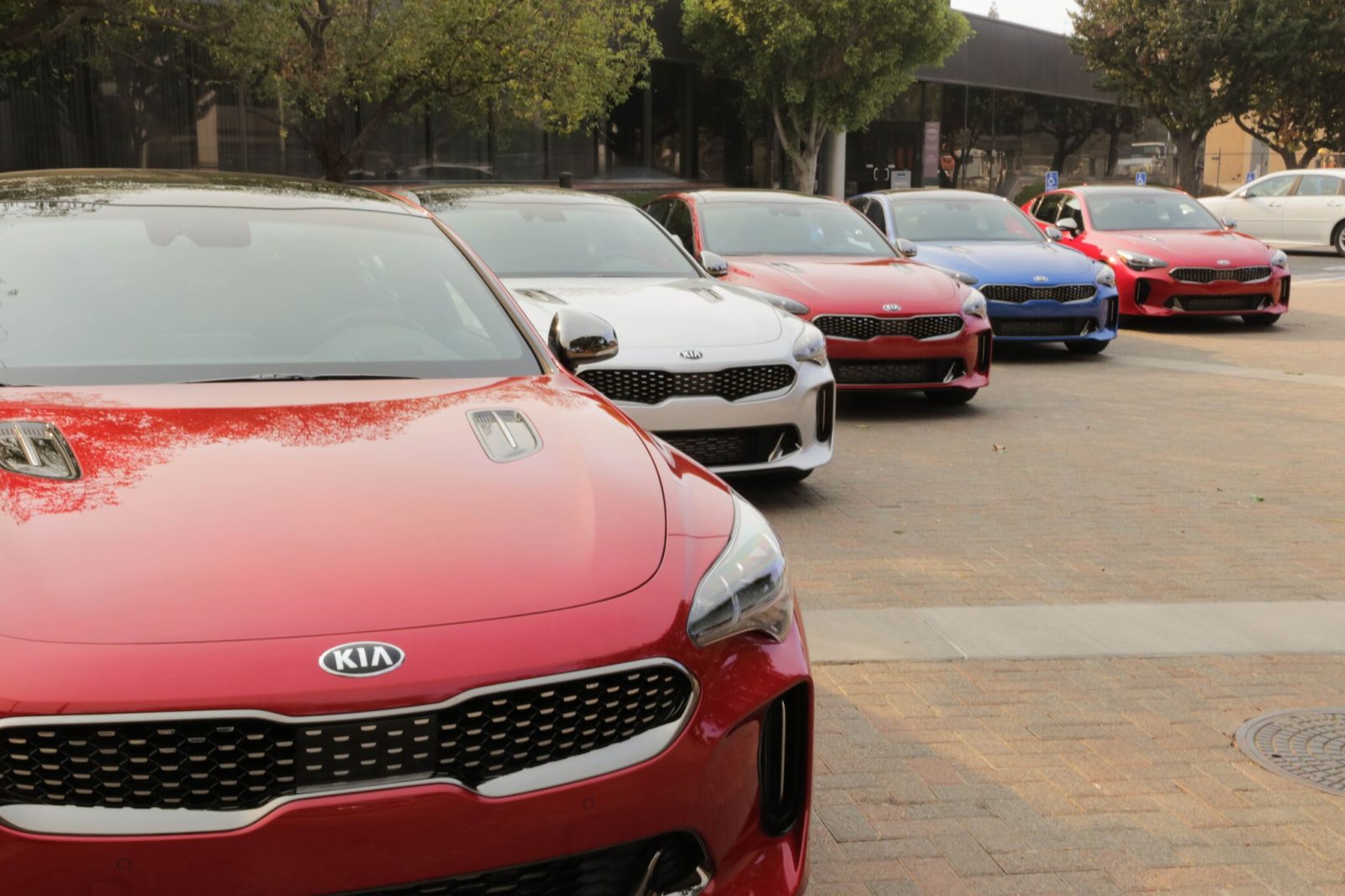 The fleet of 2018 Kia Stingers were ready to roll out on the road…
While in Southern, California – I had the chance drive the winding canyon roads in the all-new 2018 Kia Stinger. The Stinger comes equipped with the Harman/Kardon premium sound system with Clarifi sound technology that fills the cabin with rich sound throughout its 15 speaker system.  Not only was the Kia Stinger a technologically solid ride with Kia Wise Drive drive-assist systems like Blind Spot Collision Warning and Driver Attention Warning — it was absolutely stunning and a fun ride to drive.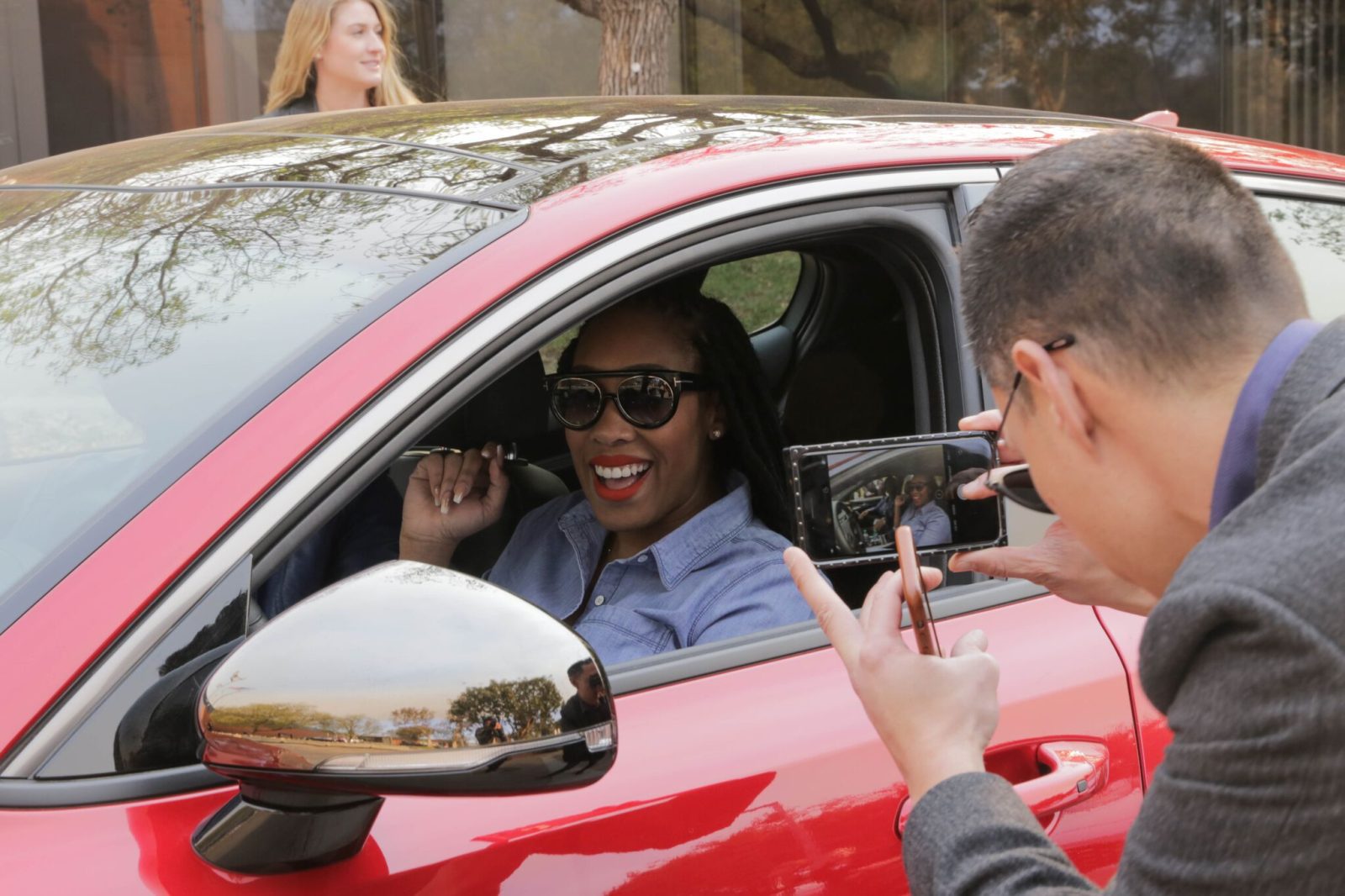 Guess who's excited to hit the road?
In a world of new year, new you – now's the time to upgrade your listening experience and enjoy music and entertainment they way it was meant to be.  It's easy and efficient to upgrade your audio experience with bluetooth speakers.  I'm currently loving my Harman/Kardon Traveler and JBL Charge 3 bluetooth speakers.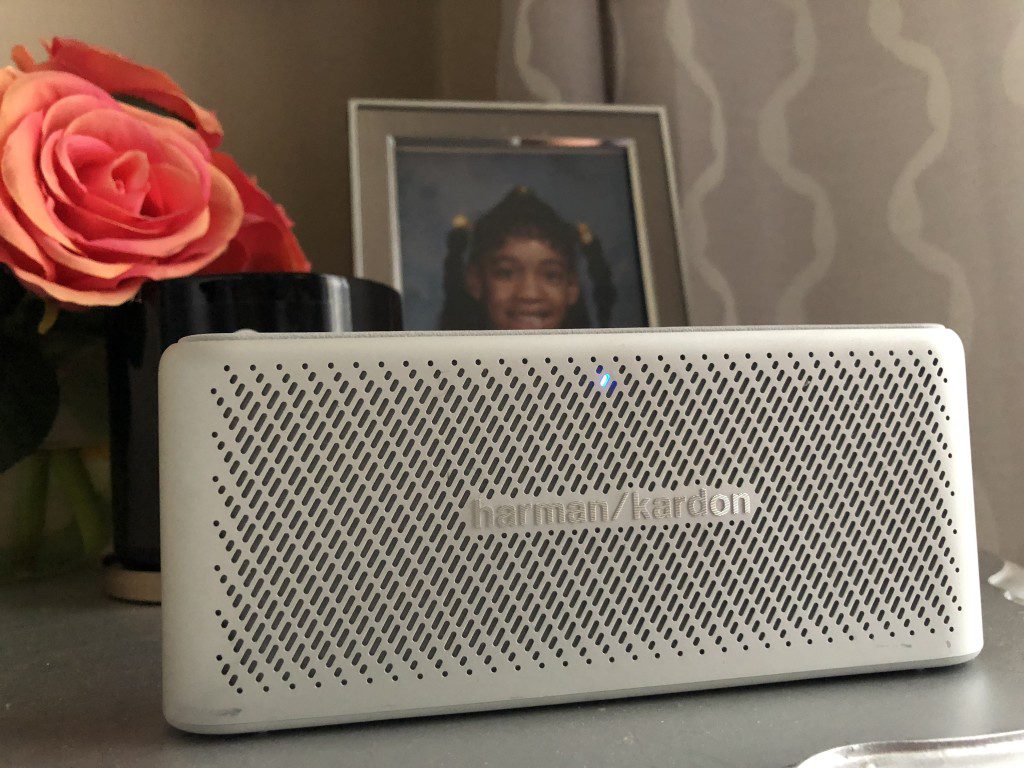 Both provide similar benefits, including superior sound and smartphone charging capabilities – but I use both speakers practically daily, for two different uses. The Traveler is chic, stylish and the dual-microphone is perfect for daily conference calls use.  It's also a great compact speaker to enjoy streaming music or audiobooks.  The JBL Charge 3 is my favorite shower companion! It's waterproof, boasts booming sound and by pairing additional JBL Connect enabled speakers, you can create your own ecosystem of sound, which really makes this one of my favorite pieces of tech to date.  Maybe one day, I'll upgrade my in-home entertainment sound system to the pricer Harman/Kardon systems, but for now my audio experience has a major upgrade — thanks to the Harman Insider Experience.
For more on Harman/Kardon and JBL audio experience visit harmankardon.com.
Comments