HARMAN has a vision for your future mobility and it's more awesome than you think!  You may be familiar with HARMAN as an audio company touting cool bluetooth speakers, in-car audio and more – but did you know that since its acquisition by Samsung – HARMAN has developed amazing plans to upgrade the way you enjoy entertainment, productivity and autonomous driving?  During a recent HARMAN Insider event in Detroit, MI – I got the chance to experience the future in wellness, entertainment and transportation through HARMAN'S Moodscape technology and immersive Configurable Entertainment system.

Imagine an immersive driving experience that automatically knows when to pump you up for next workout at the gym and can keep you calm, cool and collected during your rush hour commute.  Now toss in autonomous driving capabilities into the mix and you have the foundation behind HARMAN'S Moodscape experience.  HARMAN recently introduced Moodscape, the latest experience-centric lifestyle automotive solution that offers personalized entertainment, comfort and convenience for passengers. Moodscape encourages lifestyle optimization by utilizing mood-based features to redefine in-car comfort and entertainment on your daily commute.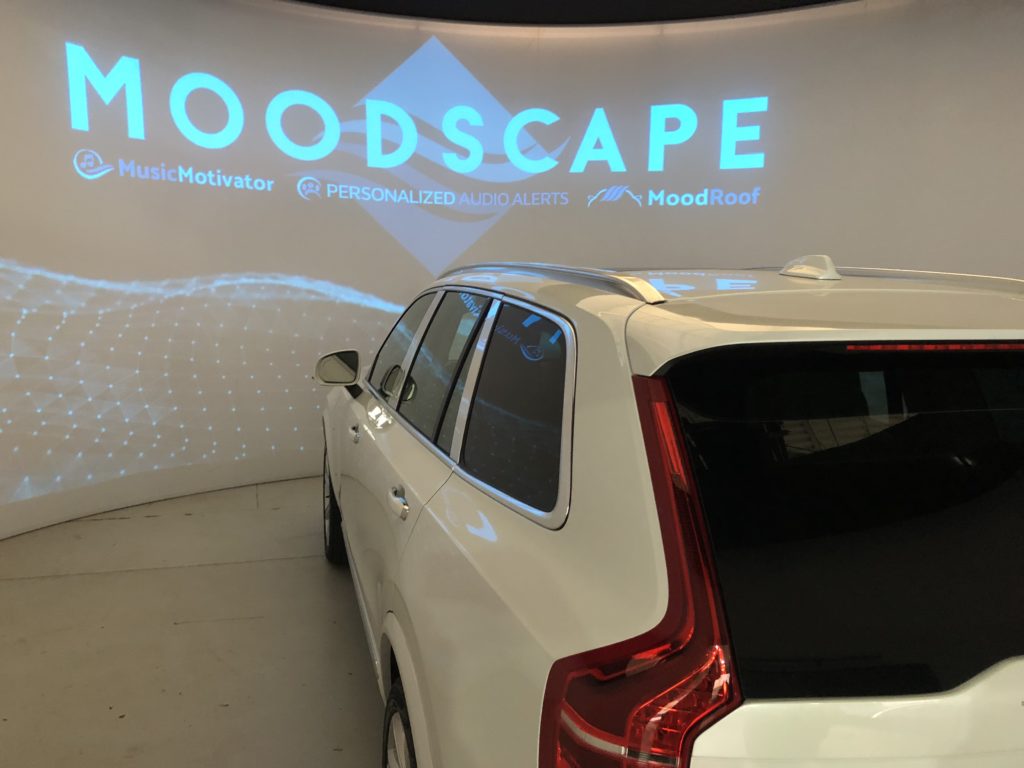 Looking for a way to center yourself before a big day at the office? Moodscape's Music Motivator will leverage available in-car technology to sync with your calendar, recognize GPS routes and analyze biometric data to develop and deliver a listening experience based on your location, schedule and energy level so that you arrive feeling focused and prepared no matter what is on the agenda.
If you need some time to relax and have the stress of the day melt away, HARMAN's QLED MoodRoof will transform your car into a quiet sanctuary, tranquil getaway or tropical paradise. Your choice of environmental sounds will fill the car, accompanied by a state-of-the-art visual experience provided by HARMAN's QLED MoodRoof. Taking the place of the traditional moon roof, the MoodRoof creates a multitude of immersive visual landscapes to life so you can escape the chaos of everyday life and focus inward.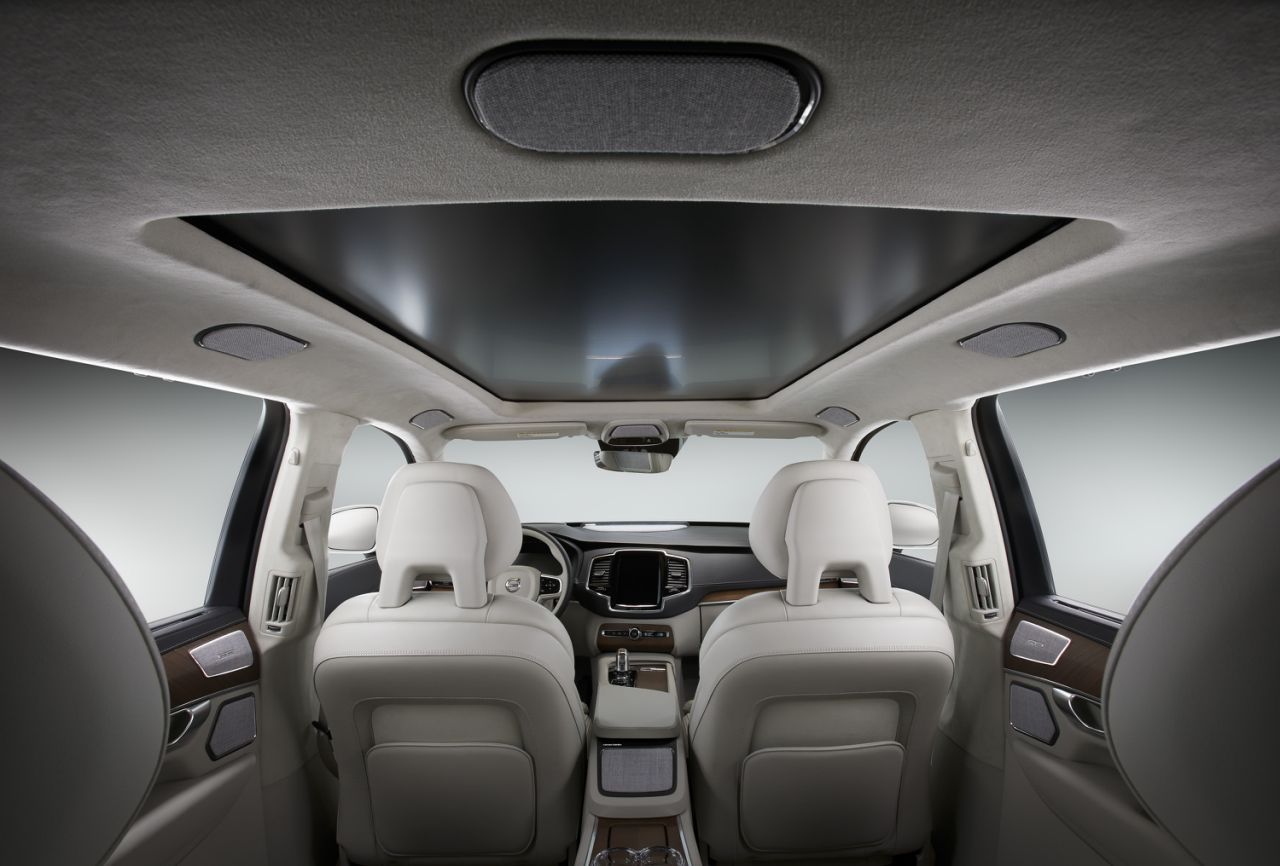 Automotive innovations such as Moodscape can change the way we reflect and think about wellness – and can change the way we look at our commutes, as well. Gone are the days of uncomfortable commutes and mind-numbing drives. Moodscape transforms vehicles into the ideal place for relaxation and reflection, so passengers can drivers can focus on the moments that truly matter.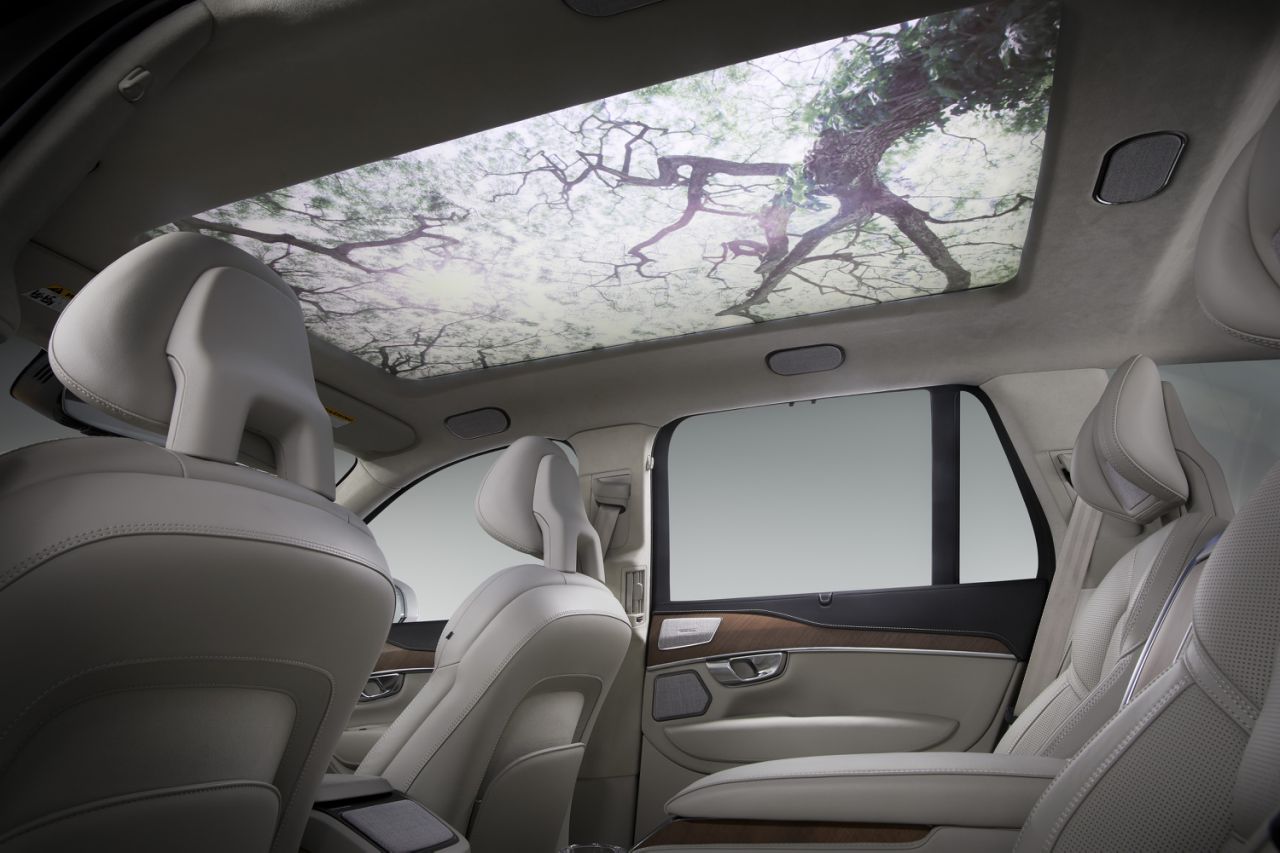 Moodscape Key Features
Music Motivator: Whether heading to a meeting, to a party or to the gym, Music Motivator synchronizes with calendars, identifies GPS routes and analyzes available biometric feedback to build and deliver an audio experience based on passengers' whereabouts, schedule and energy level – so that wherever they are headed, they arrive focused and ready.
Personalized Audio Alerts: Created with safety in mind, Personalized Audio Alerts heightens attention to navigation, traffic and weather incidents through directional audio, allowing drivers to keep their eyes on the road and respond more quickly to prompts.
HARMAN QLED MoodRoof: The passenger's choice of environmental sounds fills the cabin, complemented by a state-of-the art visual experience through HARMAN's QLED MoodRoof. Tailor-made for autonomous vehicles, MoodRoof replaces the traditional moon roof with a choice of immersive visual landscapes brought to stunning life by this first-of-its-kind automotive QLED application.
HARMAN wants to improve the way you enjoy the daily commute and possibly improve your health and wellness along the way.  For more information on HARMAN's full portfolio of connected car and lifestyle audio systems that enable the connected life follow HARMAN online at Harman.com, and connect on Facebook, Twitter and Instagram.