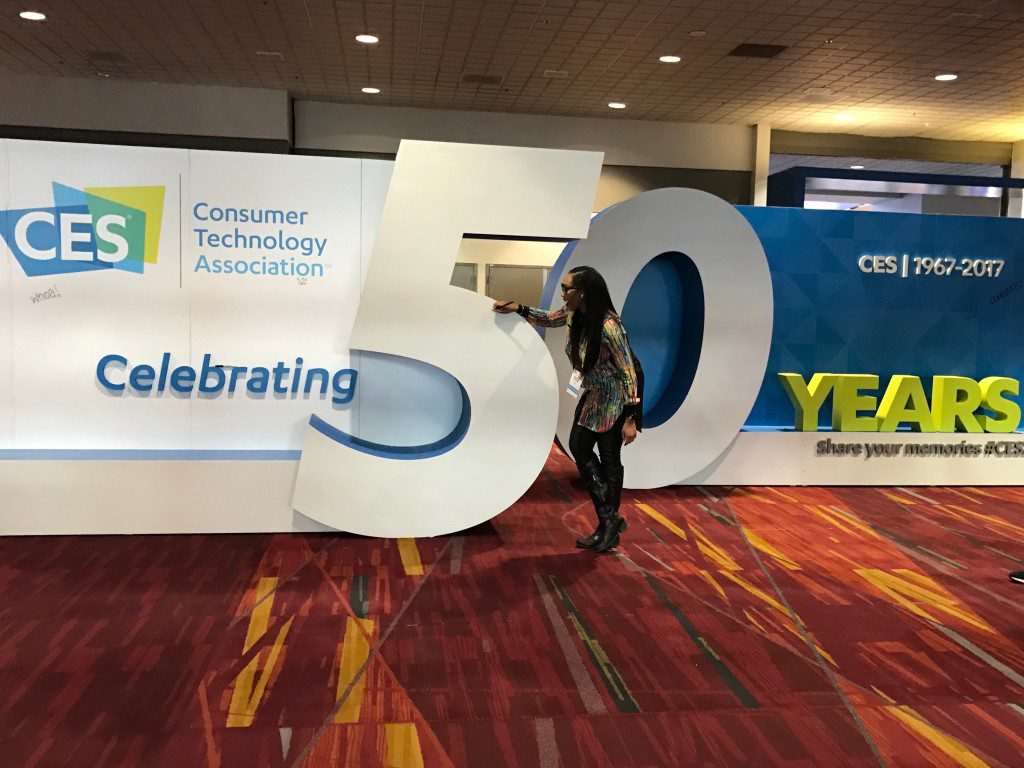 Celebrating a colorful 50 Years of stylish technology in Las Vegas.
(Get the look: Glasses, Shirt dress, pants, boots)
This year the 50th Annual Consumer Electronics Show in Las Vegas highlighted the brightest and best in all things tech.  HARMAN received nine 2017 CES Innovation Awards for breakthrough innovations like the JBL Everest Elite SDK, JBL BassPro Go, JBL Flip 4, and Infinity BassLink DC. The HARMAN brands continue to drive exceptional listening experiences everywhere.  Audiophiles want connected and personalized products in the car, at home or in the office. Check out a peek into how HARMAN wants to upgrade your listening experience in your home, car and beyond below!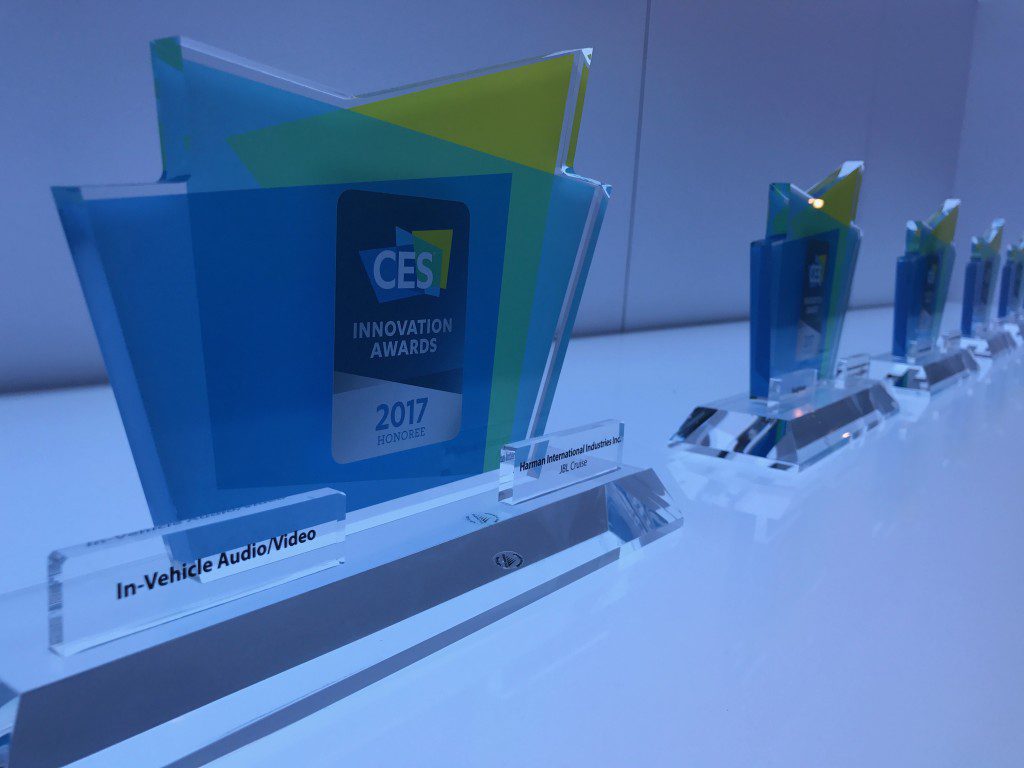 Smart Listening At Home or Office
Whether its listening to your favorite podcasts or music streaming service at home or in the office, JBL has you covered!  What if you could take the powerful booming bass from your car into your home or next outdoor party (*grabs party shoes*)?   Imagine a hybrid automobile subwoofer and portable speaker, this versatile speaker system that delivers JBL's Signature Sound anywhere on-the-go.  Say hello to the JBL BassPro Go!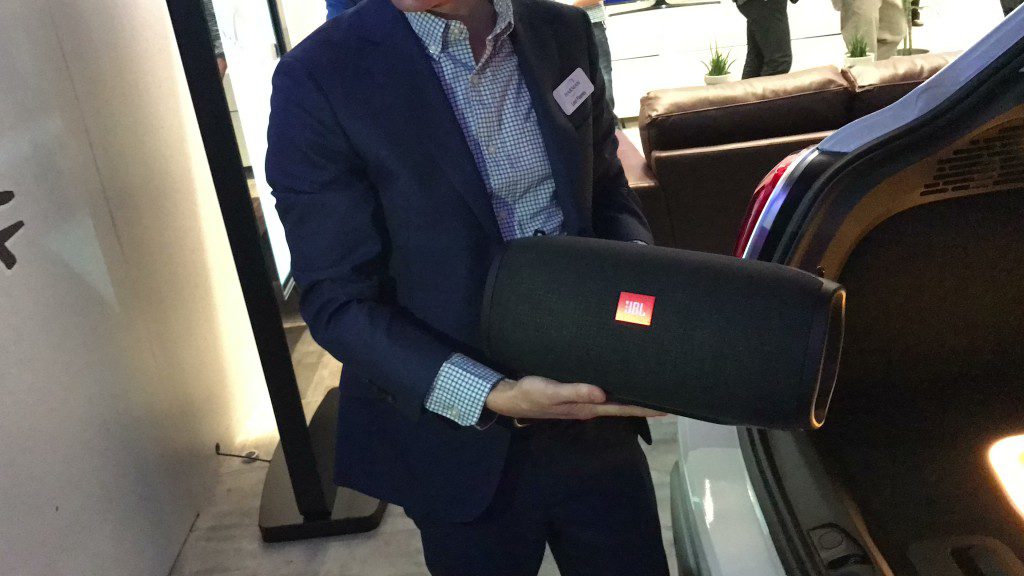 When docked inside the vehicle's trunk, the JBL BassPro Go adds powerful bass to the existing car audio system, delivering sound performance equivalent to a traditional aftermarket subwoofer system. The JBL BassPro Go also operates as a portable Bluetooth speaker when undocked from the vehicle. The speaker is designed to deliver big concert sound to outlast any tailgate or party with its 15 hours of play time. Users can connect up to 3 mobile devices and take turns playing DJ when it's detached from the mount. The JBL BassPro Go also features JBL Connect+ technology that can wirelessly link multiple JBL Connect-enabled speakers together to amplify the listening experience. The JBL BassPro Go will be available for purchase for $599.95 at JBL.com and select JBL retailers Summer 2017.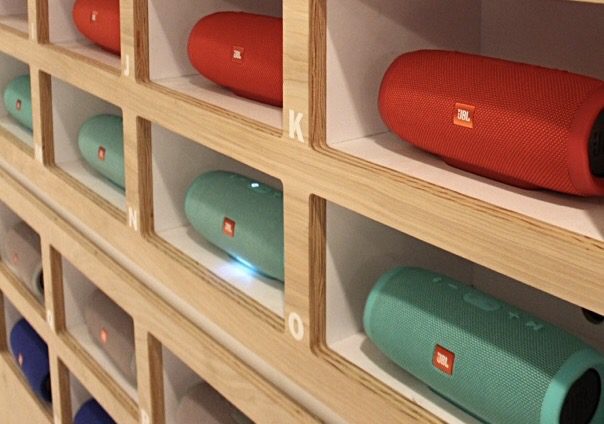 The award winning JBL Flip 4 is the perfect listening companion to make life on the go more fun than ever before.  Wirelessly connect up to two smartphones or tablets to the speaker and take turns playing impressive stereo sound. Built-in 3000mAh rechargeable Li-ion battery supports up to 12-hours of playtime. Take crystal clear calls from your speaker with the touch of a button thanks to the noise and echo-cancelling speakerphone. Build your own party by connecting more than 100 JBL Connect+ enabled speakers together to amplify the listening experience. Available in 6 vibrant colors & prints including: Black, White, Teal, Gray, Red and Blue, the JBL Flip 4 will be available on JBL.com and select retailers for $99.95 starting spring 2017. (Can't wait? Get your hands on the JBL Flip 3 for a lot less here.)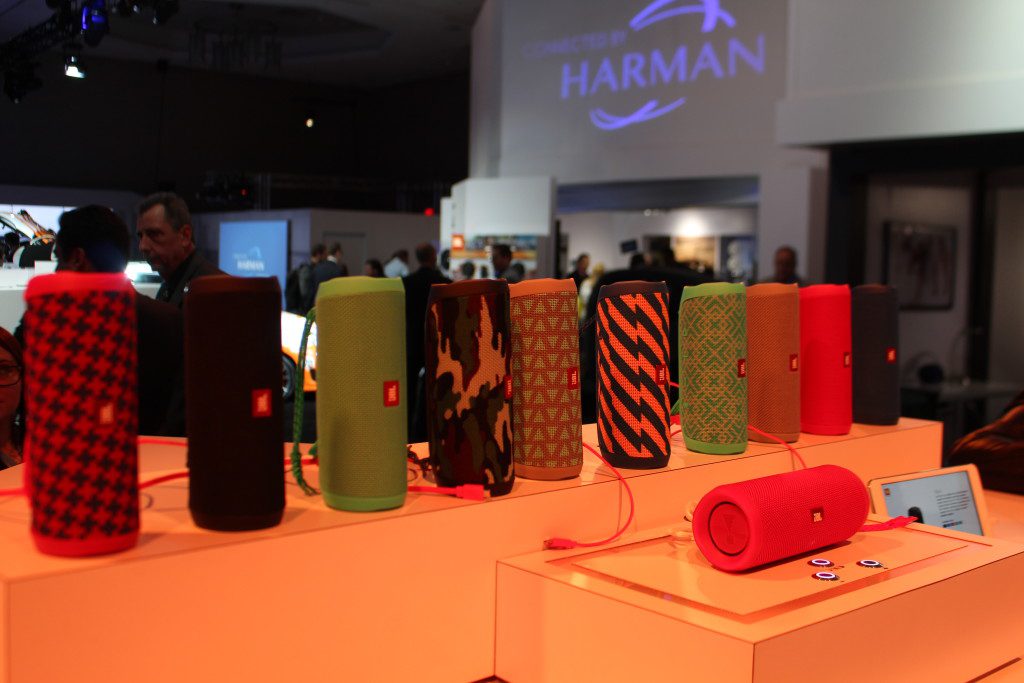 HARMAN Voyager Next In Car Experience
 
With so many car sharing options on the road, Millennials aren't so quick to spend a lot of money for their first car.  HARMAN believes that you don't have to sacrifice technology and sound for an affordable new car.  Moving beyond traditional audio to capture a fully integrated entertainment experience, Voyager Next adds customizable in-vehicle lighting along with connectivity and control of compatible in-home and portable devices.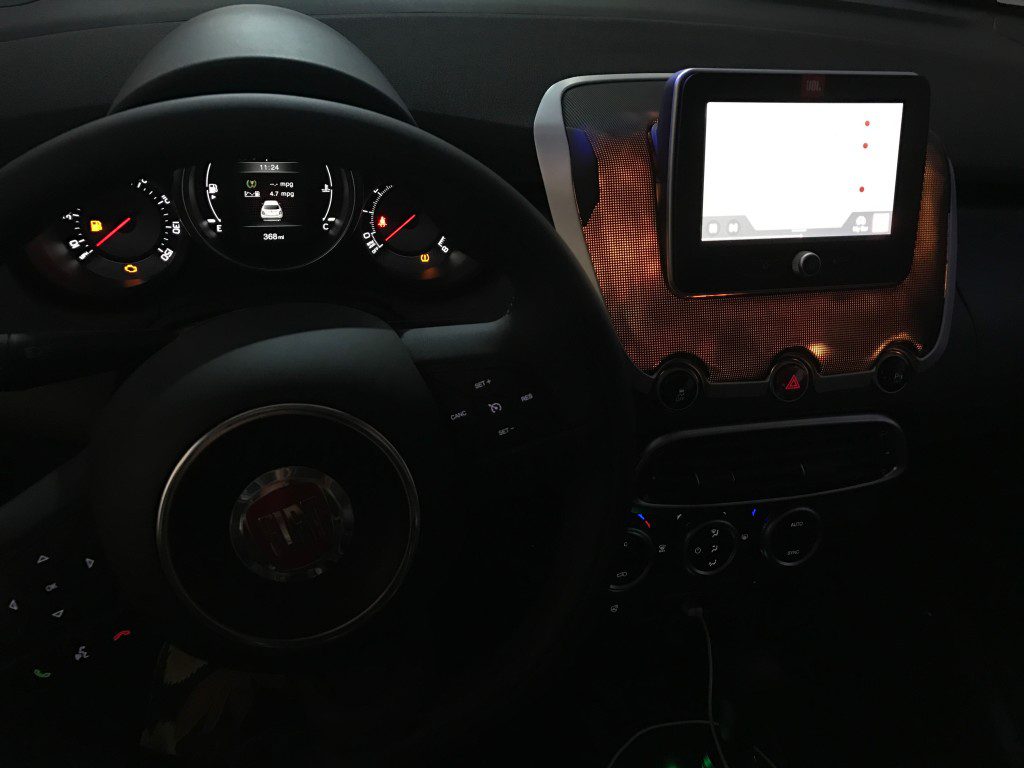 The HARMAN Display Audio provides an embedded, connected head-unit that brings the best of your smartphone experiences seamlessly into the car through the tech, navigation and other capabilities you already know and love.  Instantly connect using Apple CarPlay, Google AndroidAuto, Baidu CarLife and SmartDeviceLink; giving you several ways to connect any smartphone to the car regardless of make or OS.  HARMAN Voyager Next completely redefines traditional car connectivity, making it available and affordable for all.
No matter if it's in the car, office or your next impromptu house party or outdoor picnic, HARMAN and JBL has the ultimate sound quality experience to enhance your favorite moments audio from day to night.  For more on HARMAN and JBL products visit harman.com.