As much as I love to watch the shows of New York Fashion Week – I can't help but want to break out in a North West-esque tantrum because I want it all, RIGHT NOW!  I mean, having to wait for months until the collection becomes retail ready just isn't something I want to accept all the time – and this time the Tracy Reese Fall/Winter collection is no exception. A runway show draped in powerful femininity and hints of urban warrior chic from head to toe dominated the runway and I got the chance to see it all form together backstage.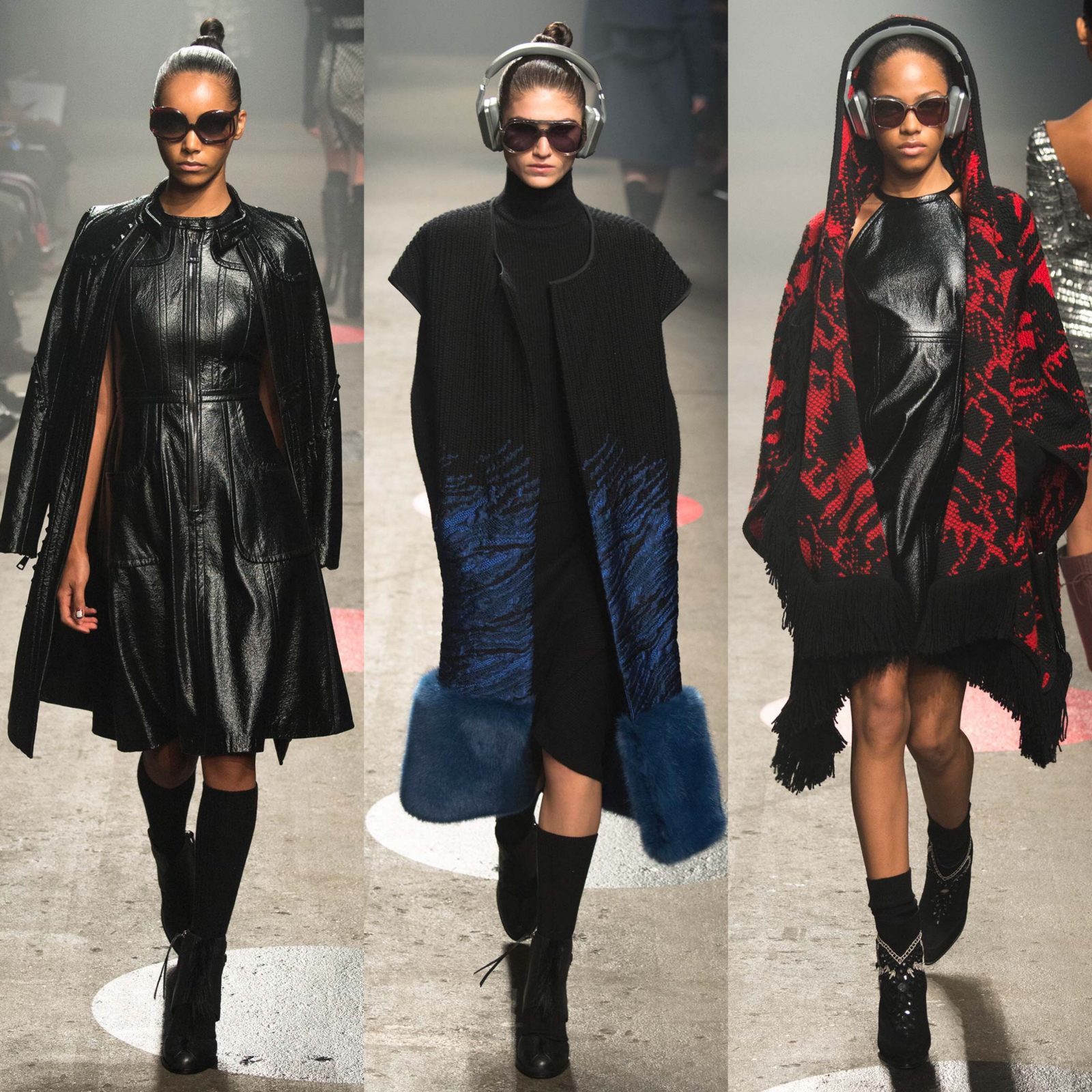 Show preparation begins with hair/makeup and nails and thanks to SheaMoisture, I got up close and personal with the hair team behind the sleek styles that rocked the runway. China/bantu top knots styled by lead stylist Bok-Hee and the Shea Moisture team were achieved using SheaMoisture Tahitian Noni & Monoi Smoothing cream, Coconut & Hibiscus Curling Gel Soufflé and High Shine Glosser to create sleek and fierce styles for a collection of models from across the world.
Once ready to go – the models sashayed down the runway in frocks filled with patterns of Maasai reds, Ebony blacks and Cassava whites.  A collection inspired by the the evolution of heritage and how it has shaped today's modern woman.  Check out my favorite (lust-worthy) looks from the Tracy Reese Fall/Winter 2015 collection below.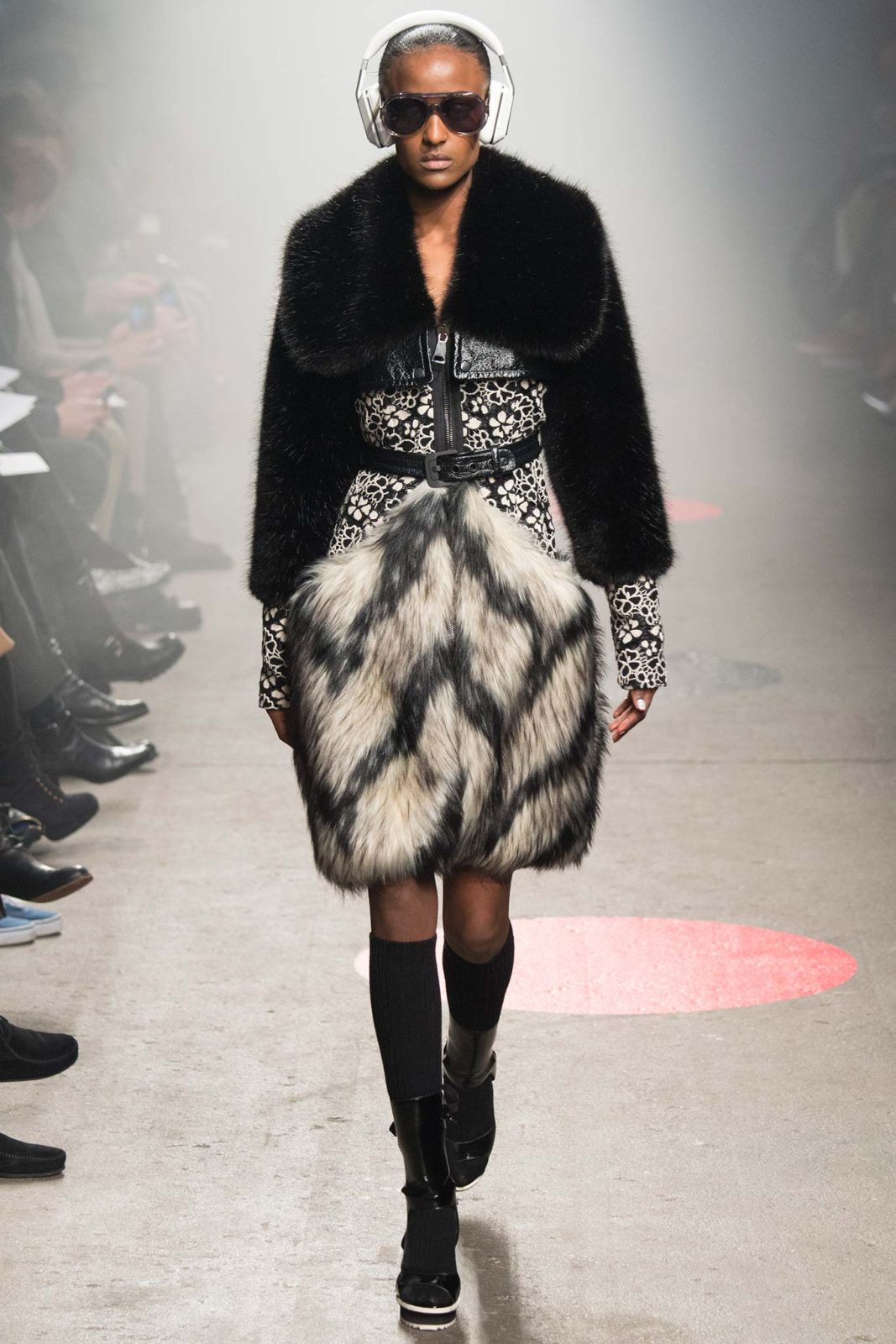 Tracy Reese – Mod Floral Lace Multi Faceted Coat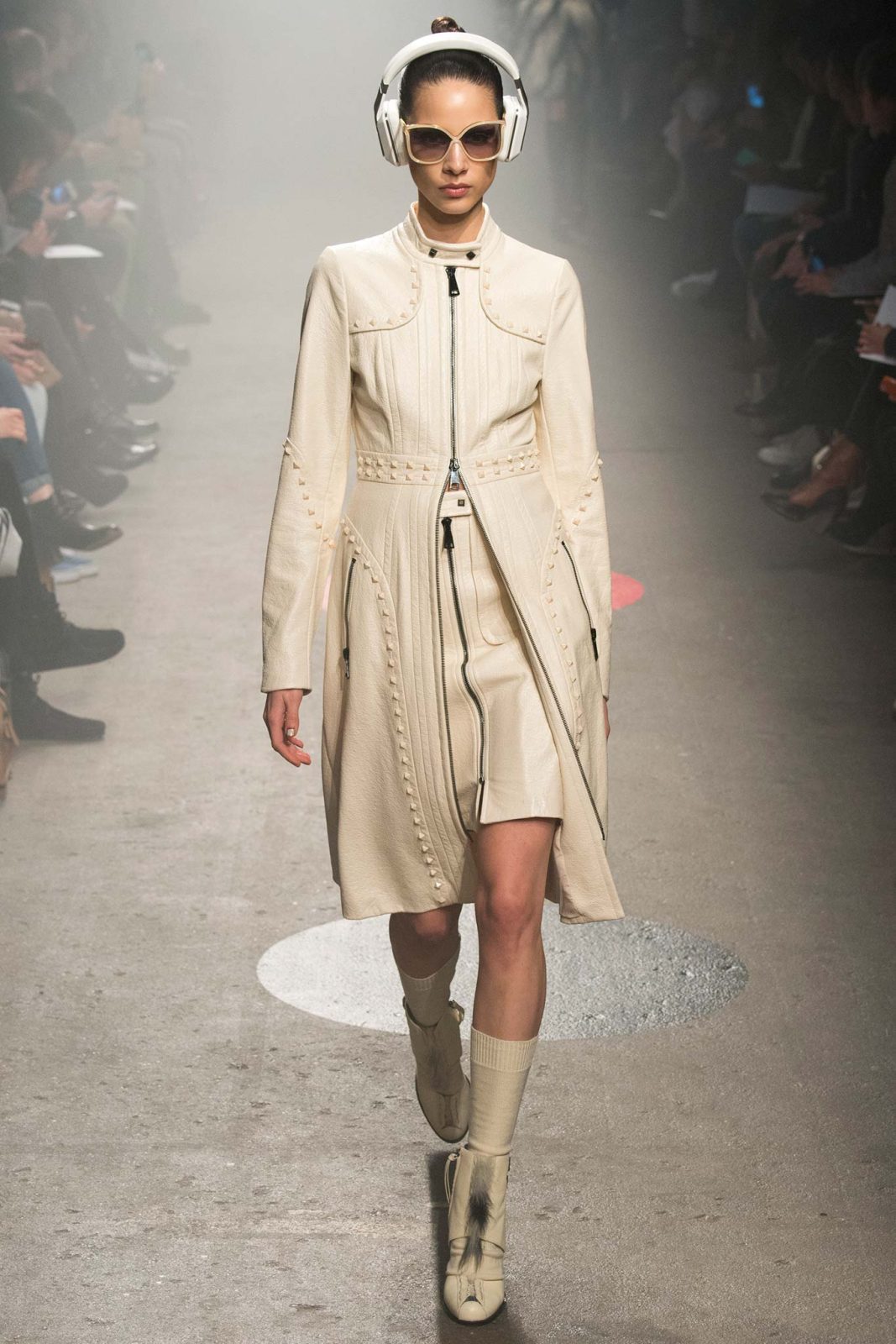 Tracy Reese – Cassava Studded Patent Coat and Zip Front Skirt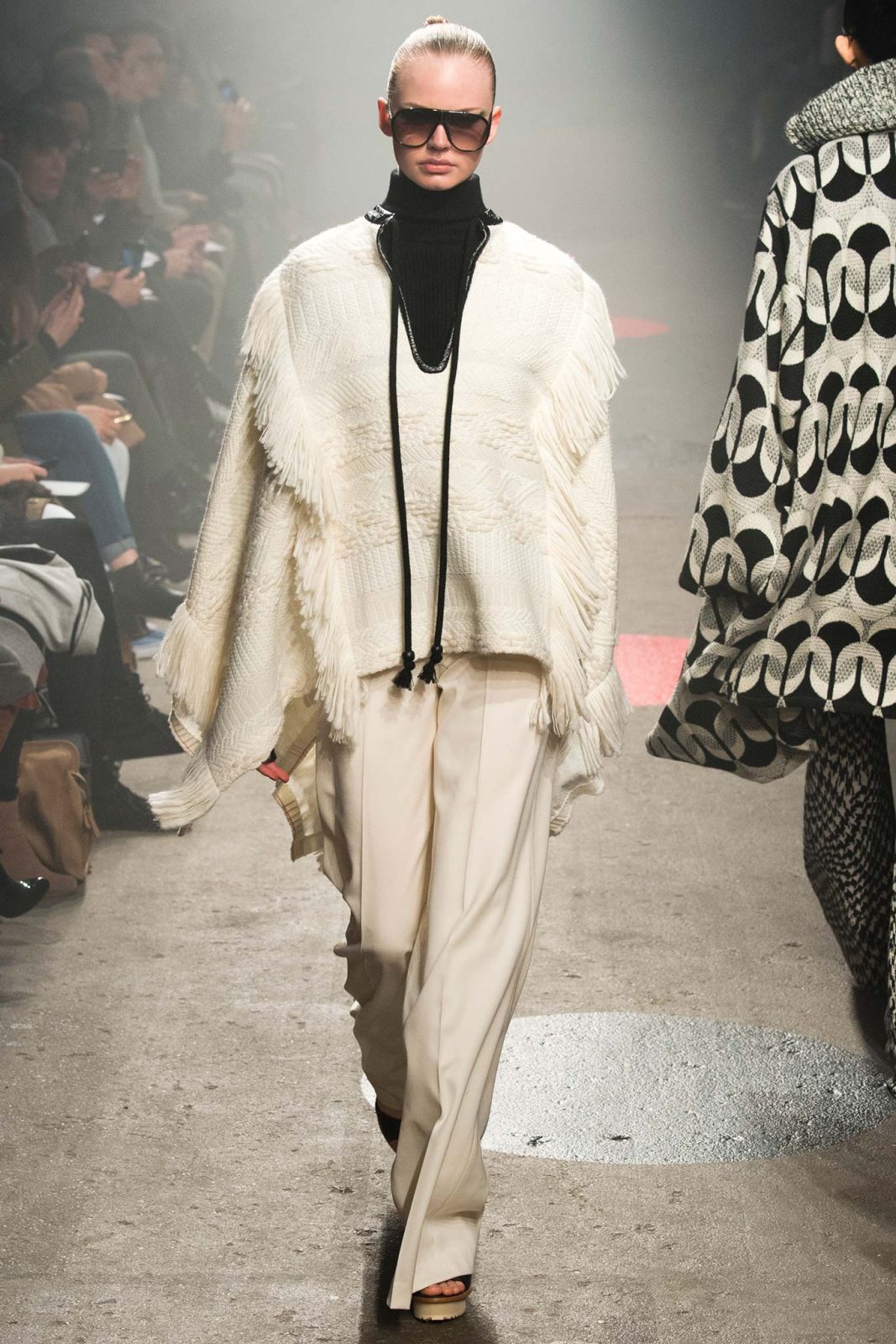 Tracy Reese – Cassava Luxe Poncho with Chic Trouser and Black Turtleneck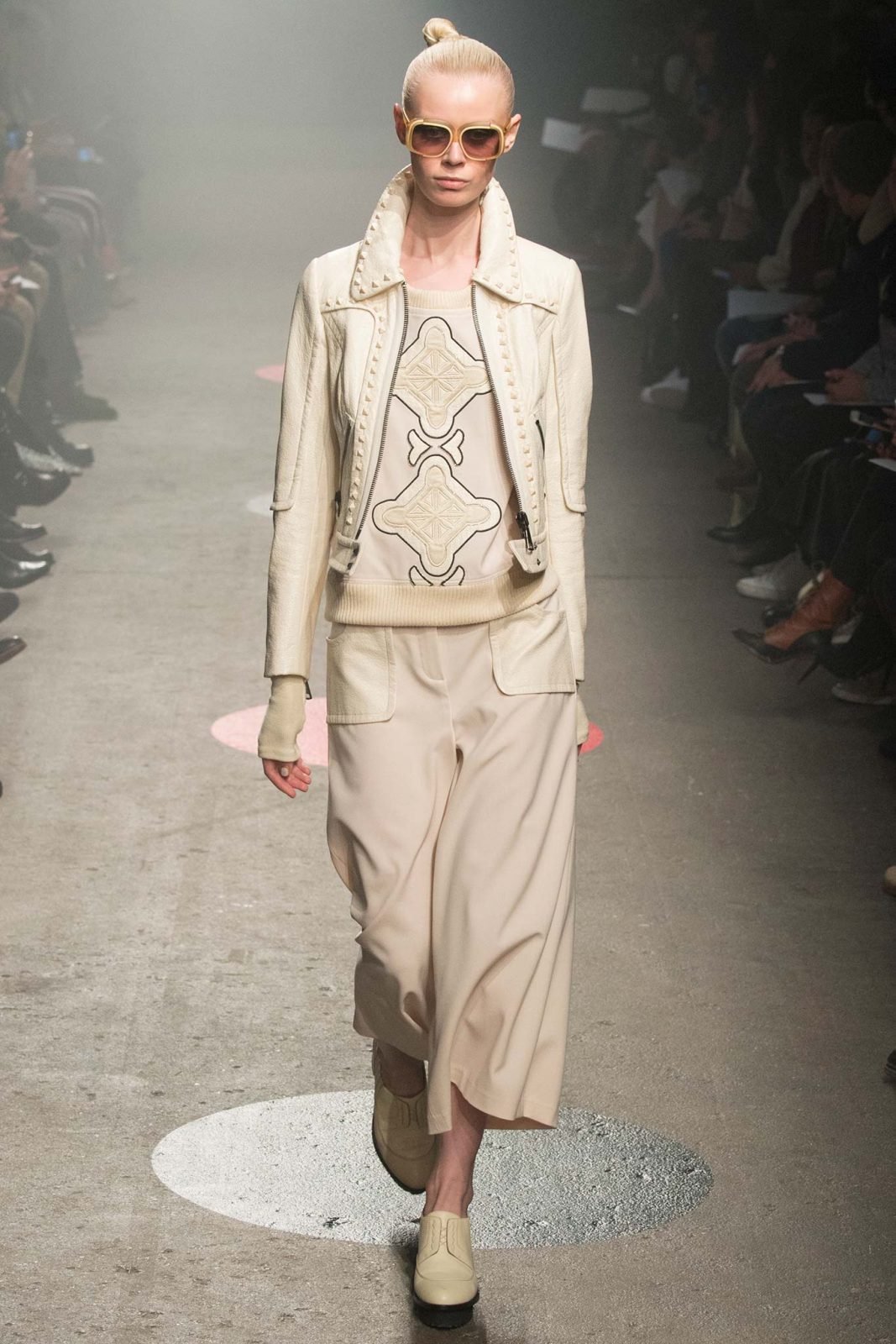 Tracy Reese – Cassava Patent Moto Jacket / Stretch Cady Embellished Shell and Modular Culotte
Tracy Reese – Maasai Red/Ebony Abstract Fringe Poncho w/ Ebony Patent Halter Dress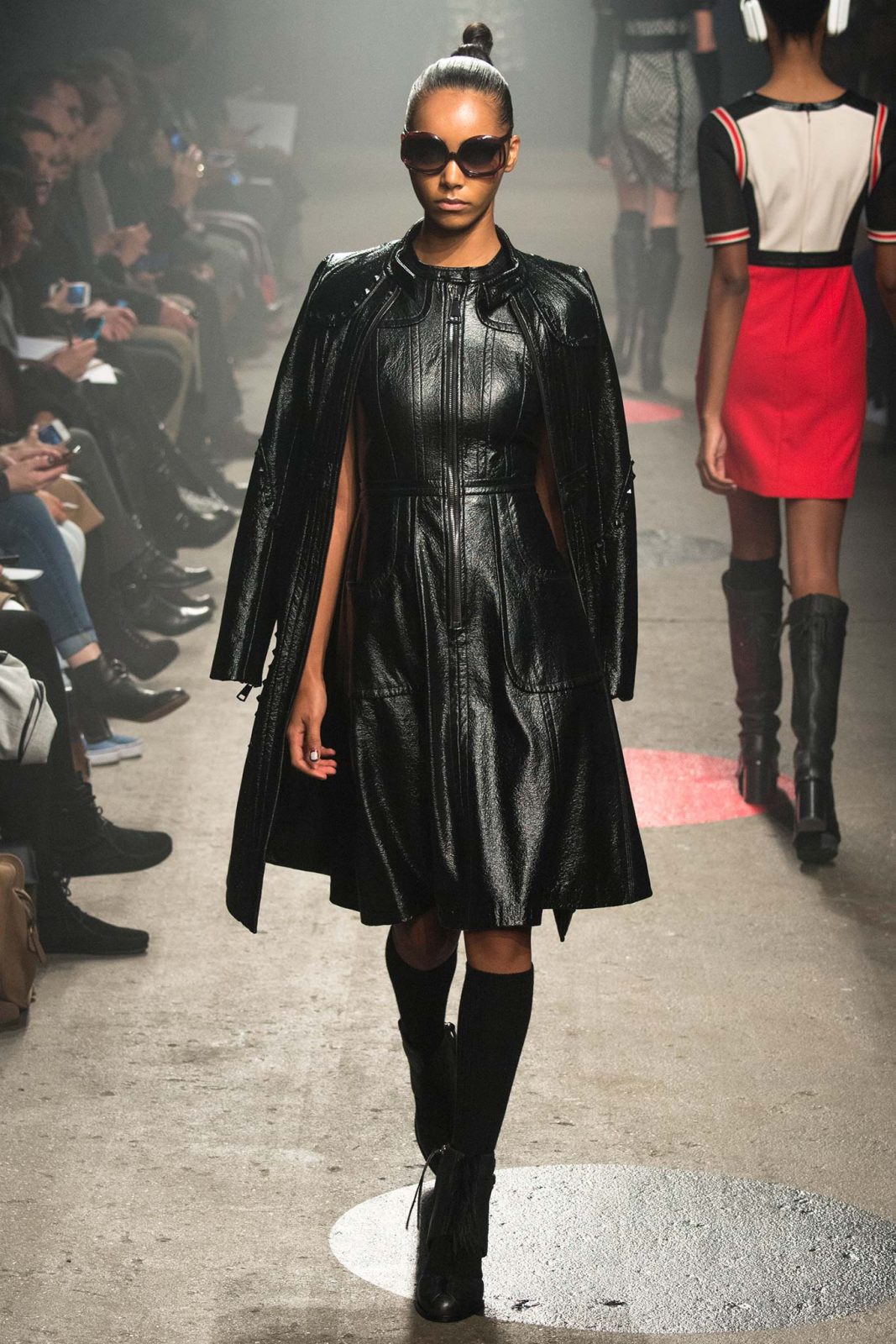 Tracy Reese – Studded Ebony Patent Coat and Zip Dress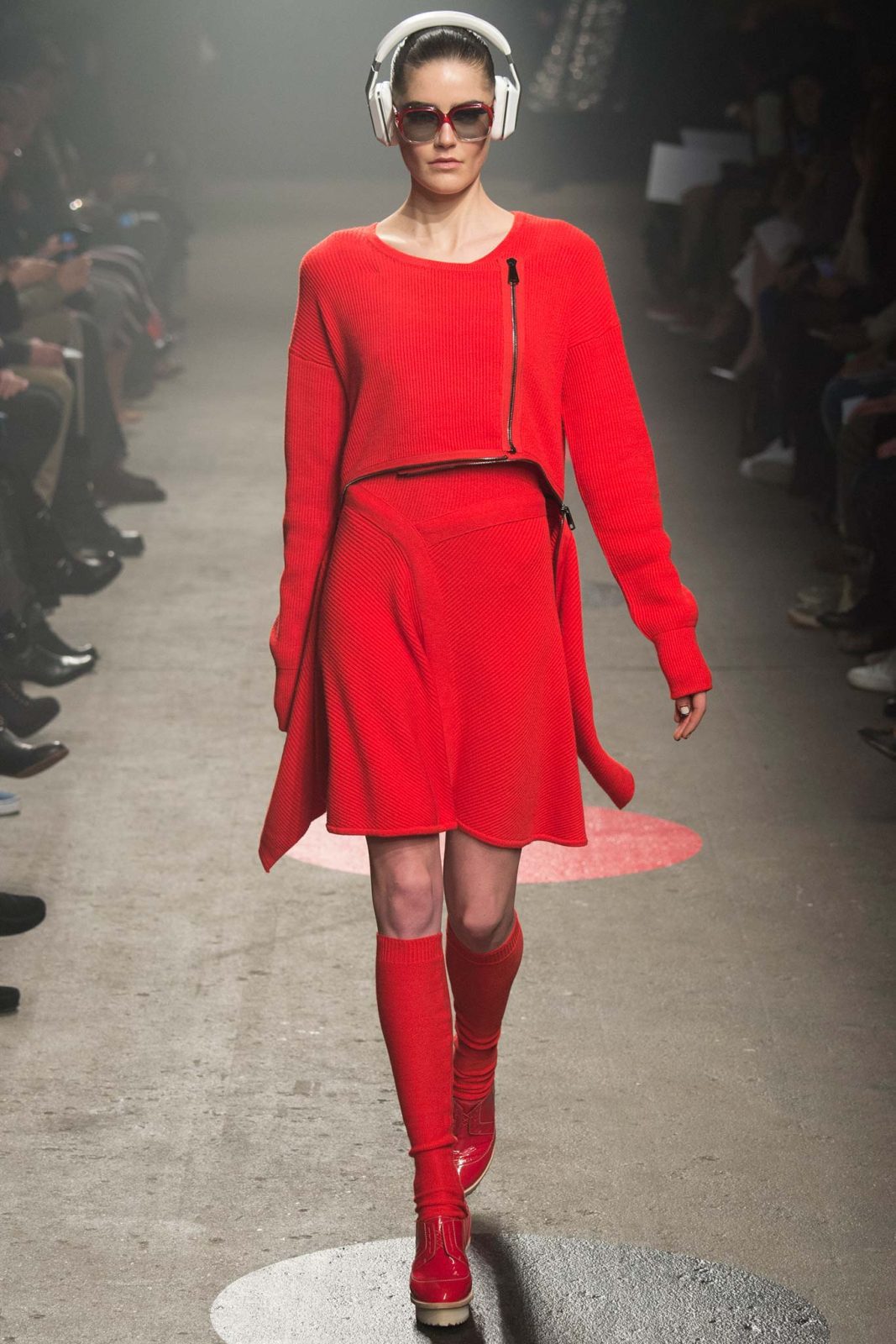 Tracy Reese – Maasai Red Flared Sweater Dress and Zip Off Cardigan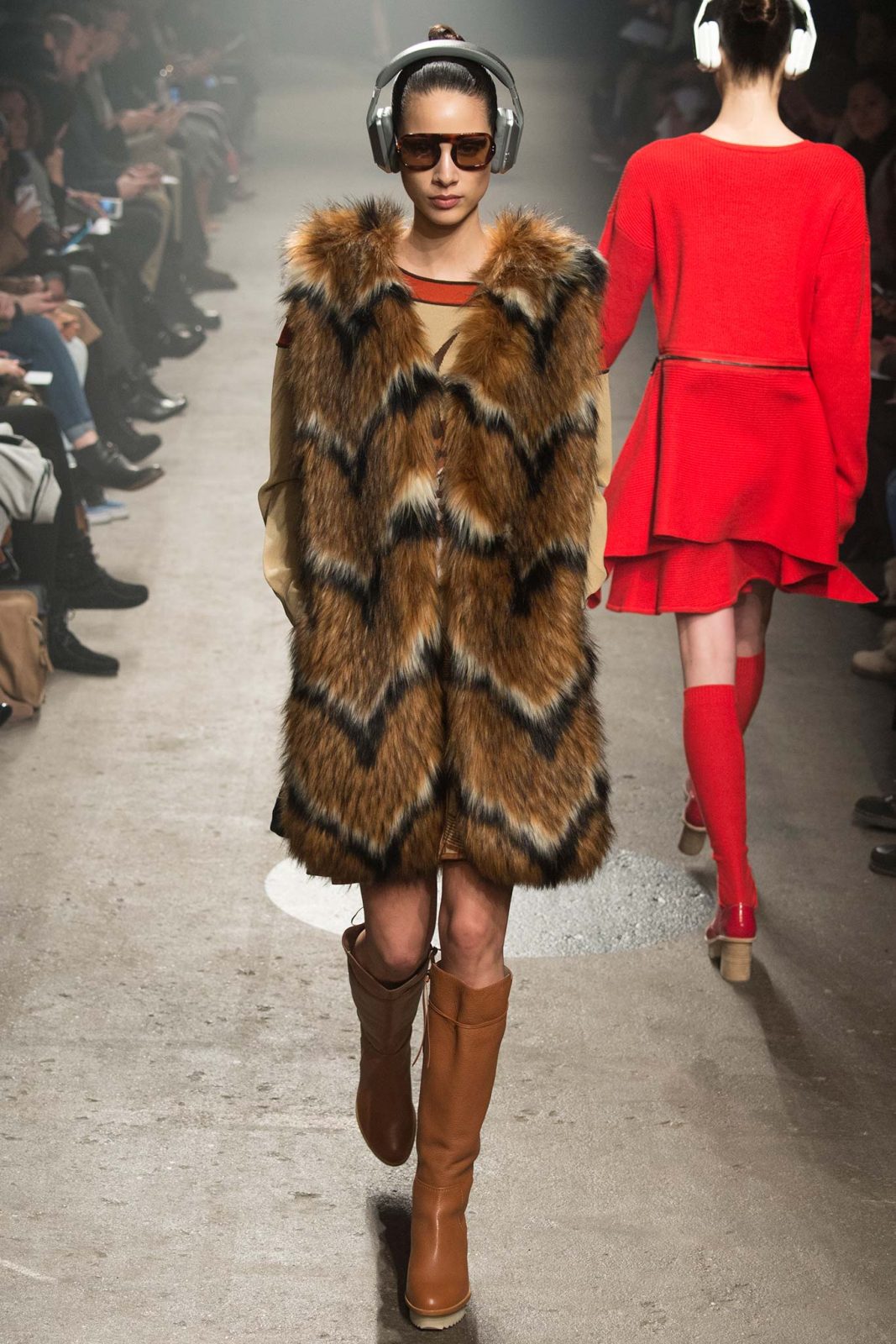 Tracy Reese – Animal Spot Trench w/ Black Cavalry Twill Combo Dress and Oatmeal Turtleneck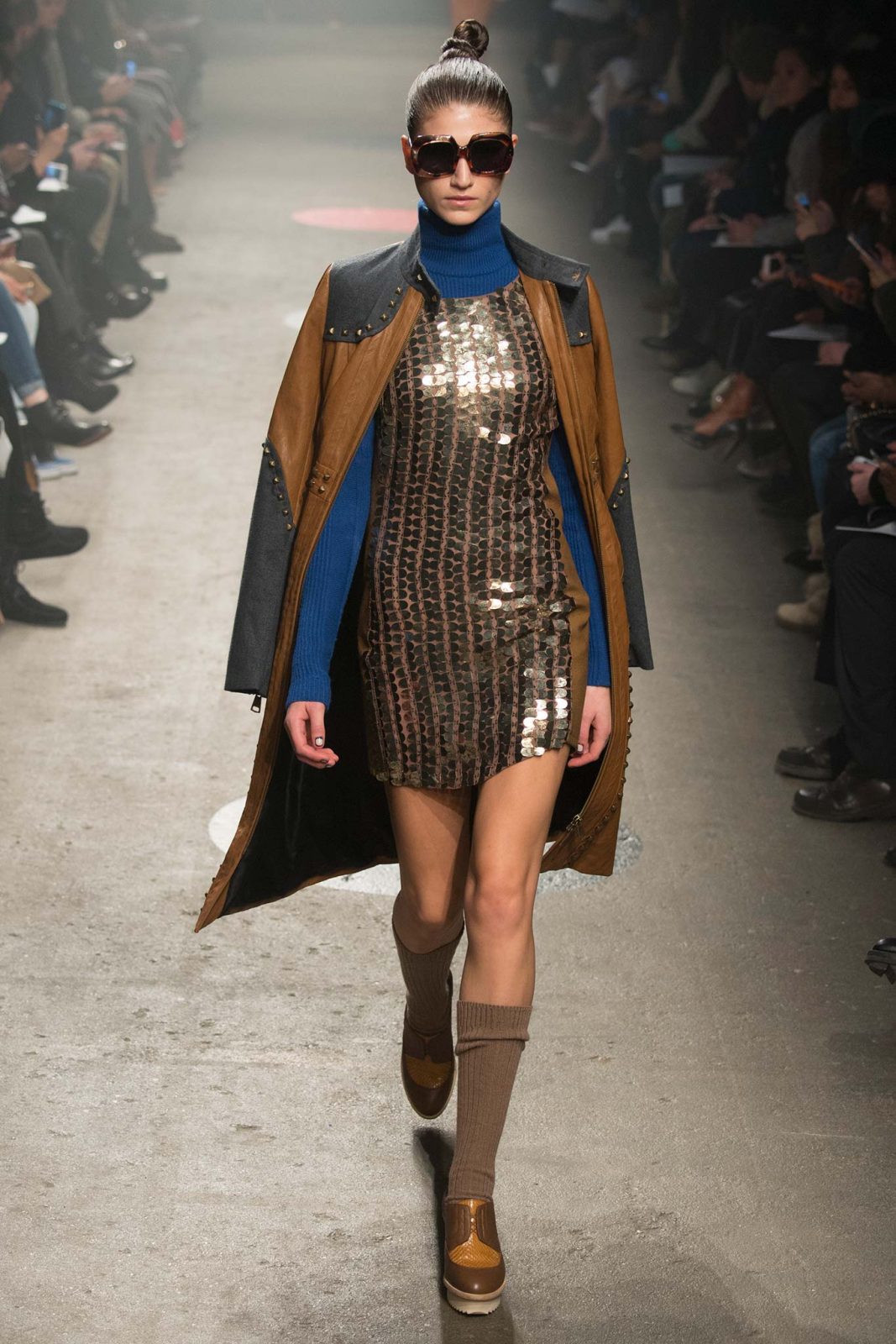 Tracy Reese – Camel Vegan Leather Studded Coat w/ Tarnished Gold Sequins Combo Shit and Blue Turtlneck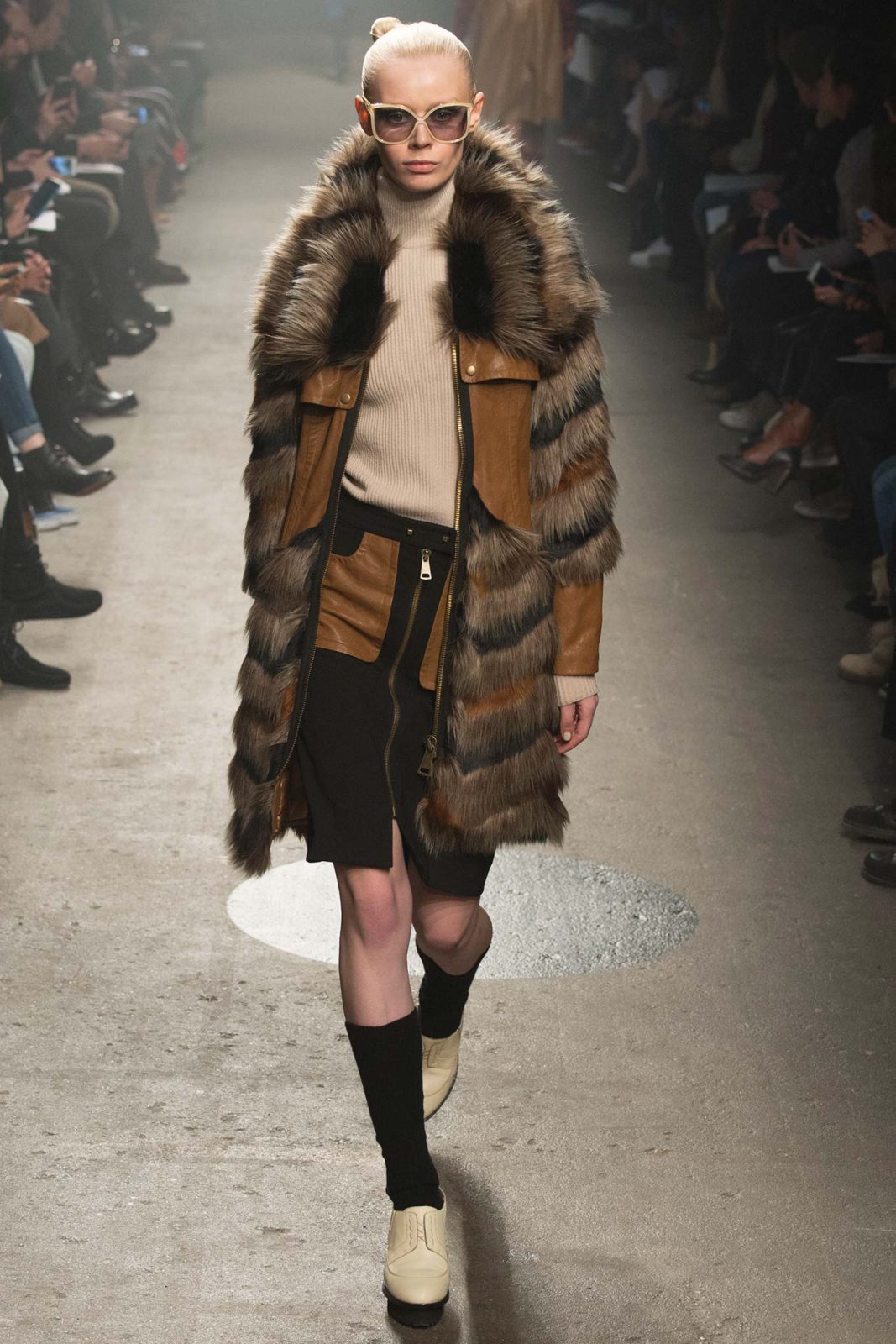 Tracy Reese – Neutral Multi Faceted Coat w/ Black Cavalry Twill Zip Skirt and Oatmeal Turtleneck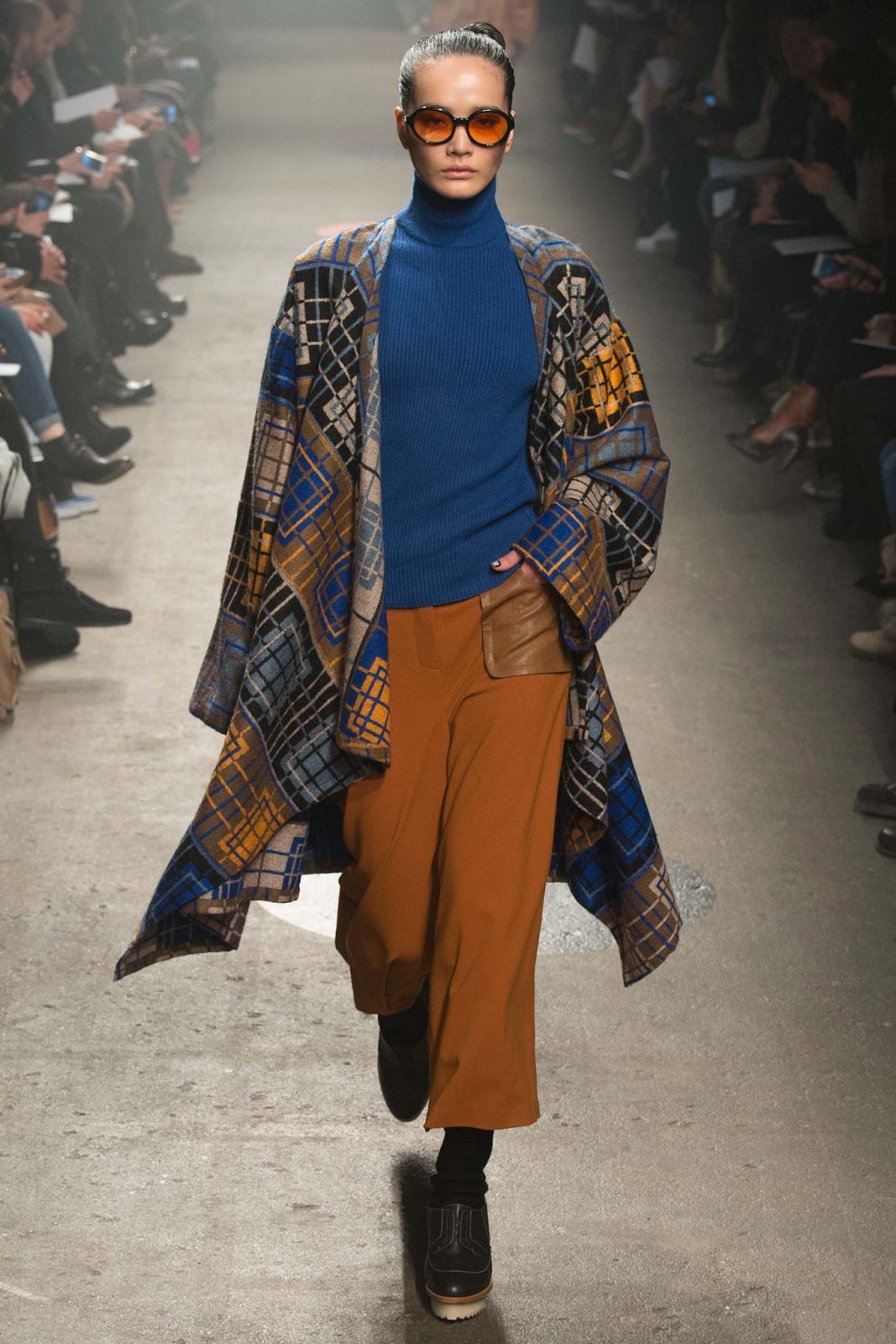 Tracy Reese – Modular Plaid Coat w/ Bright Navy Turtleneck and Sweet Potato Cavalry Twill Gaucho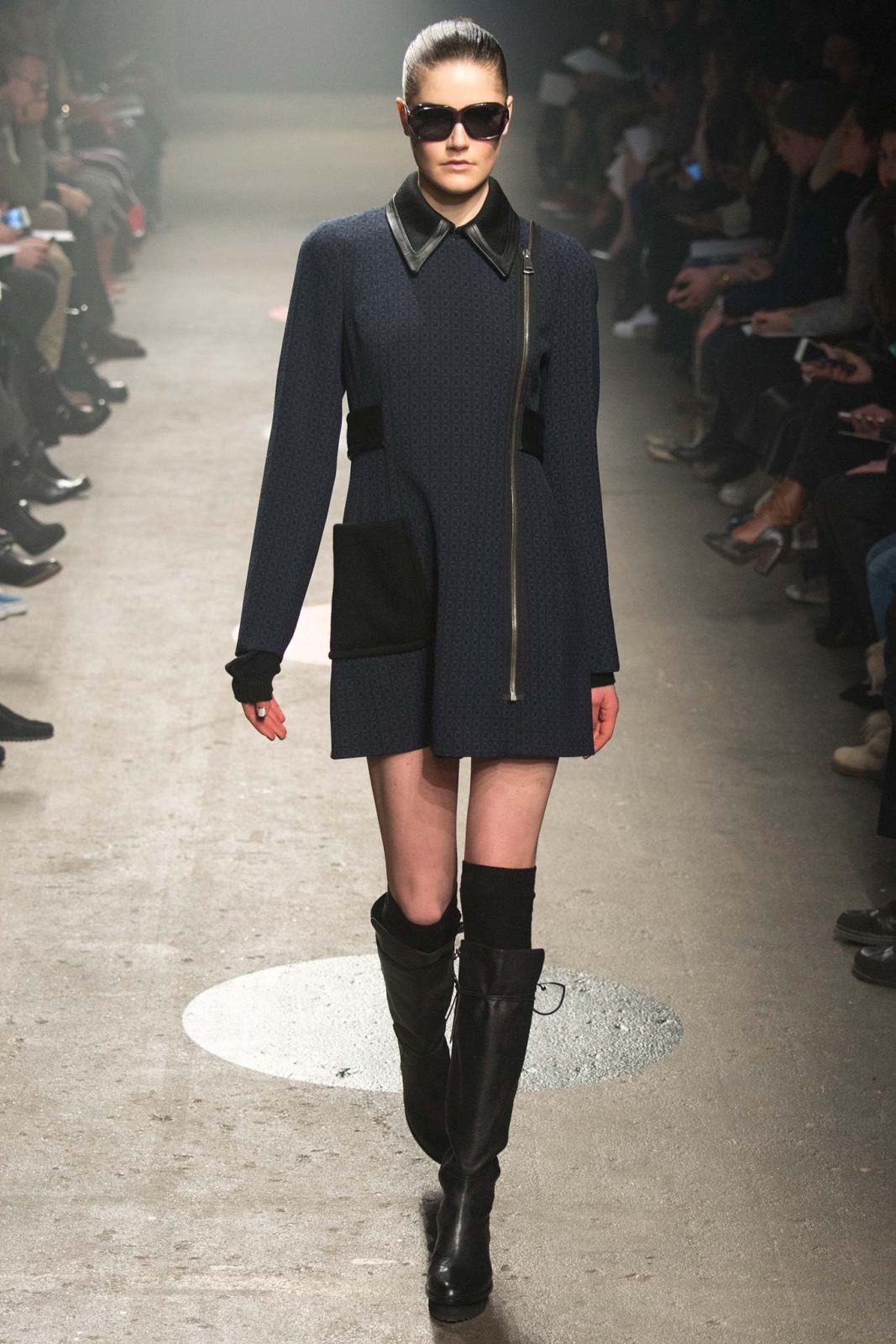 Tracy Reese – Navy Grid Jacquard Peabody Jacket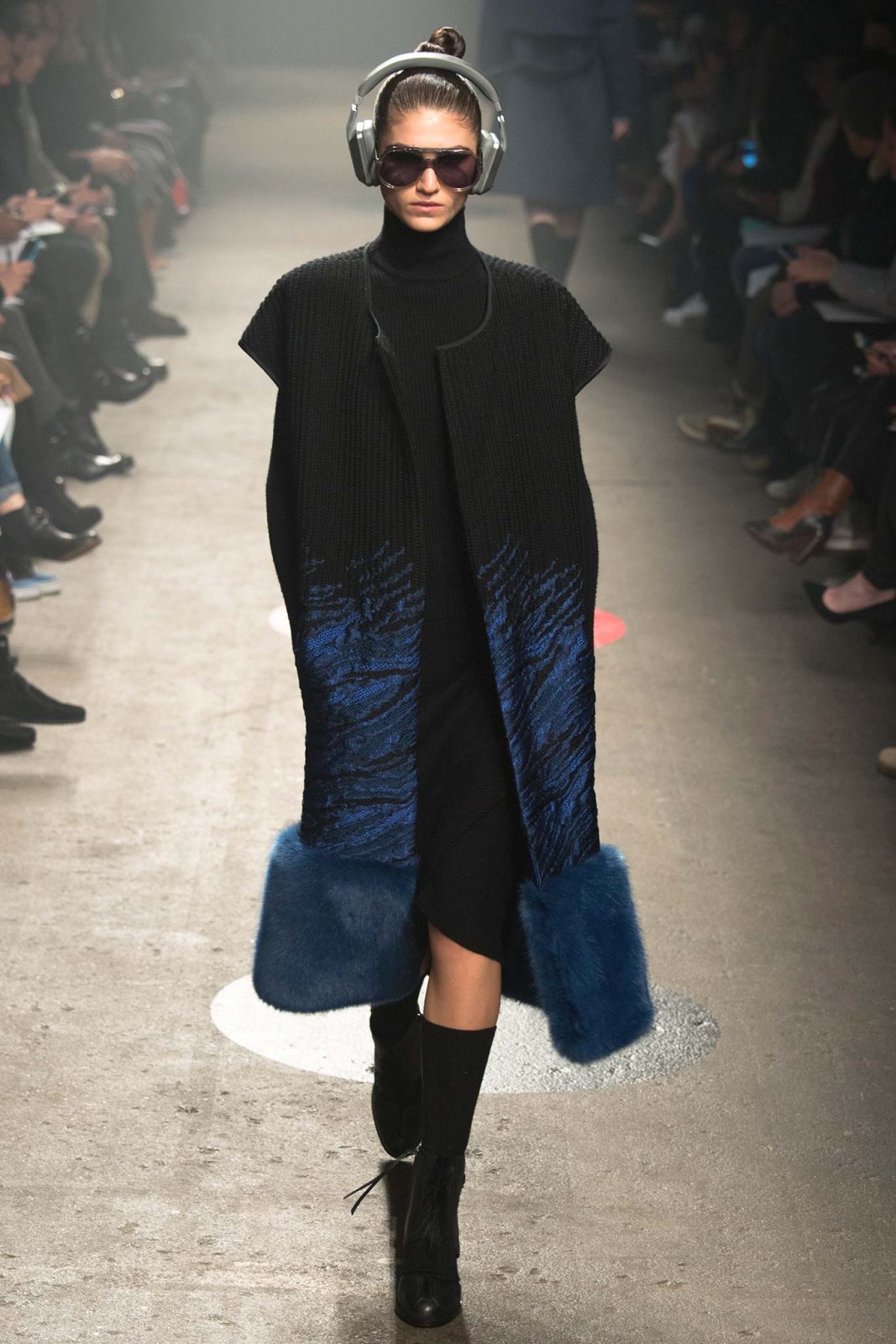 Tracy Reese – Black/Blue Gradient Fur Hemmed Vest w/ Ebony Turtleneck & Skirt
Comments