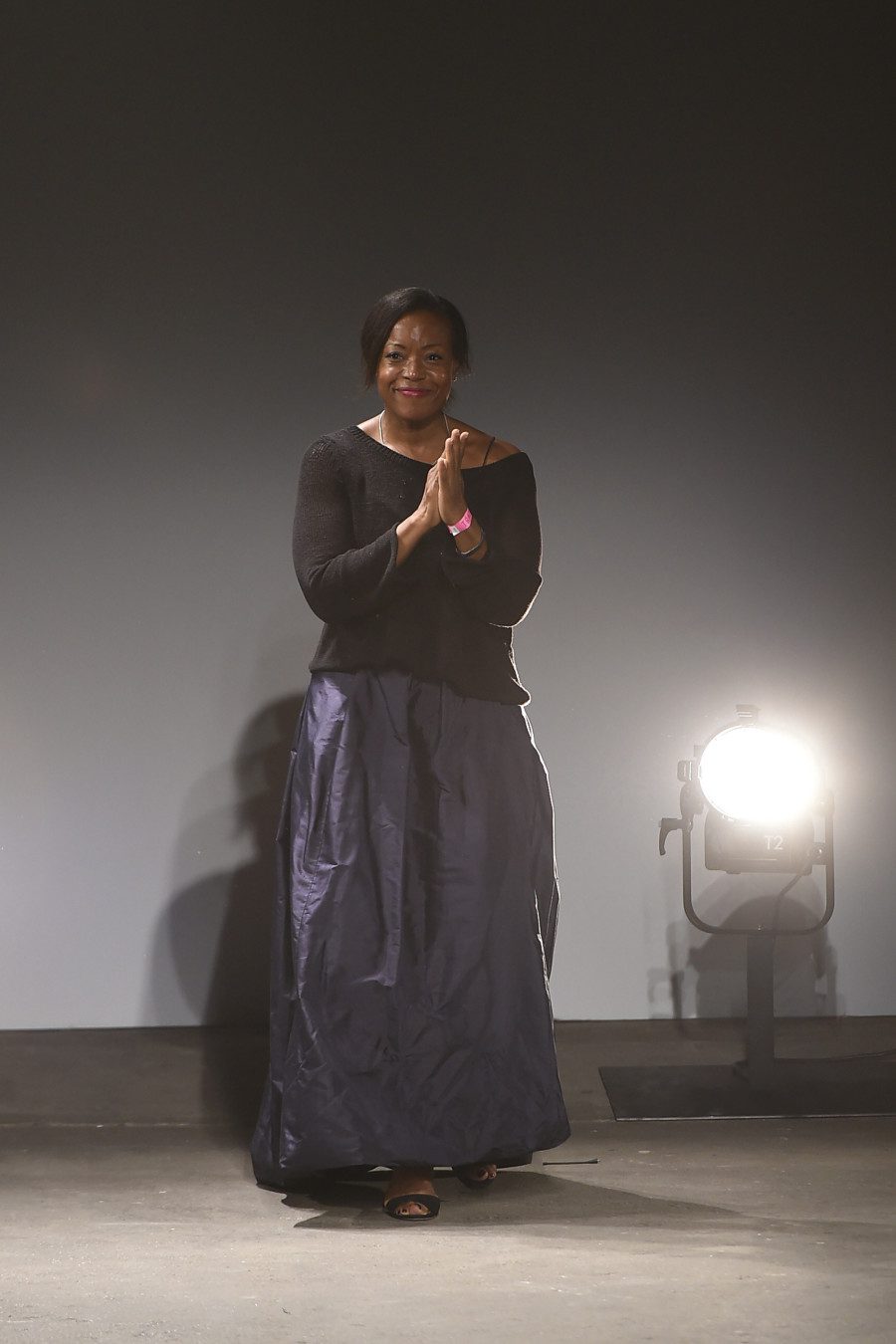 Tracy Reese has been associated with bright, retro-tinged floral prints; nipped-waist skirts; and sparkle for nearly 20 years. For Spring, her clothes were as glam and girly as ever, but there was a new, deconstructed ease. "I always love shape, but I wanted to find a way to do that without so much structure," Reese explained backstage. Shine was a big message this season, and the light-catching, dance floor–ready pieces were easily the most exciting.
This season, Tracy Reese has partnered with SheaMoisture to illustrate her Spring collection theme from head to toe. Discover more from the Tracy Reese and SheaMoisture looks below!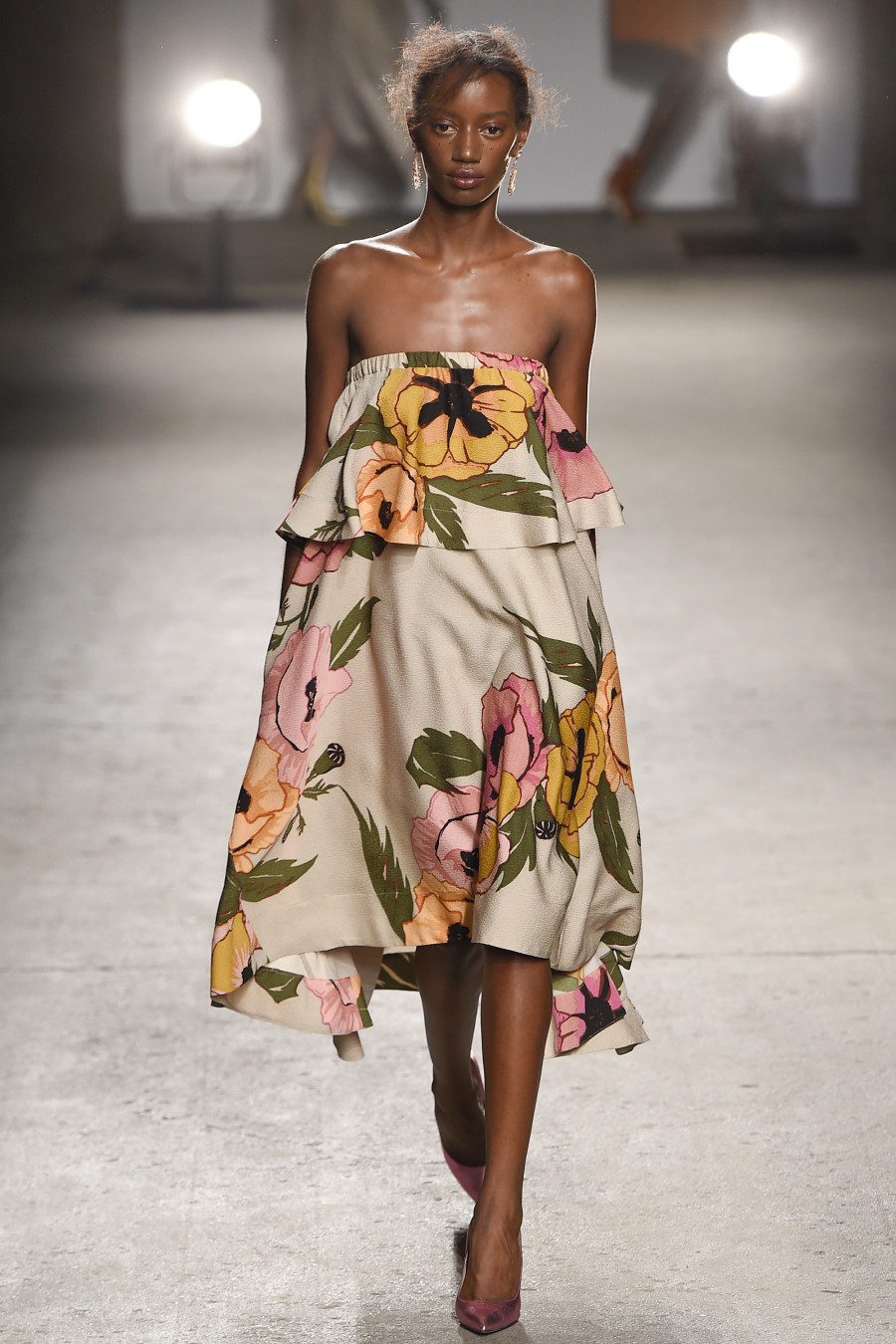 According to Bok-Hee, Lead Hair Stylist for SheaMoisture, this year's theme was simple.   "Sheer transparency enhanced by 'moments of shine' set the tone for the Tracy Reese collection this season. While distinctive details such as color and embellishment came into play, the vision was to keep the woman looking natural and truly authentic."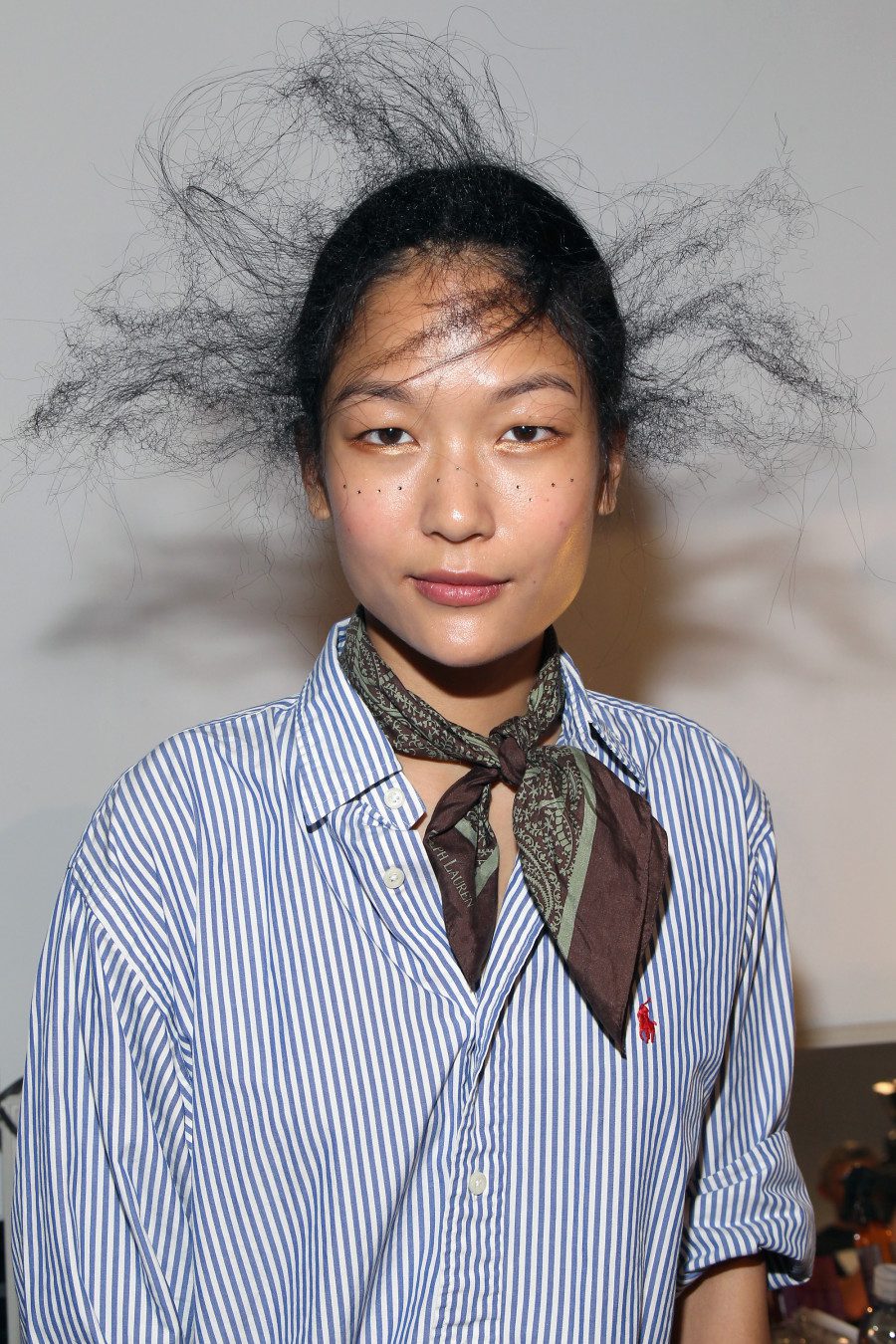 The Tracy Reese and SheaMoisture beauty look completely reflects this – the skin is glowing and dewy while the nails are kept simple in design. With this in mind, I went about creating a no-fuss hair look signified by natural textures and an effortless chignon that perfectly complemented the overall finished look." – Bok-Hee, Lead Hair Stylist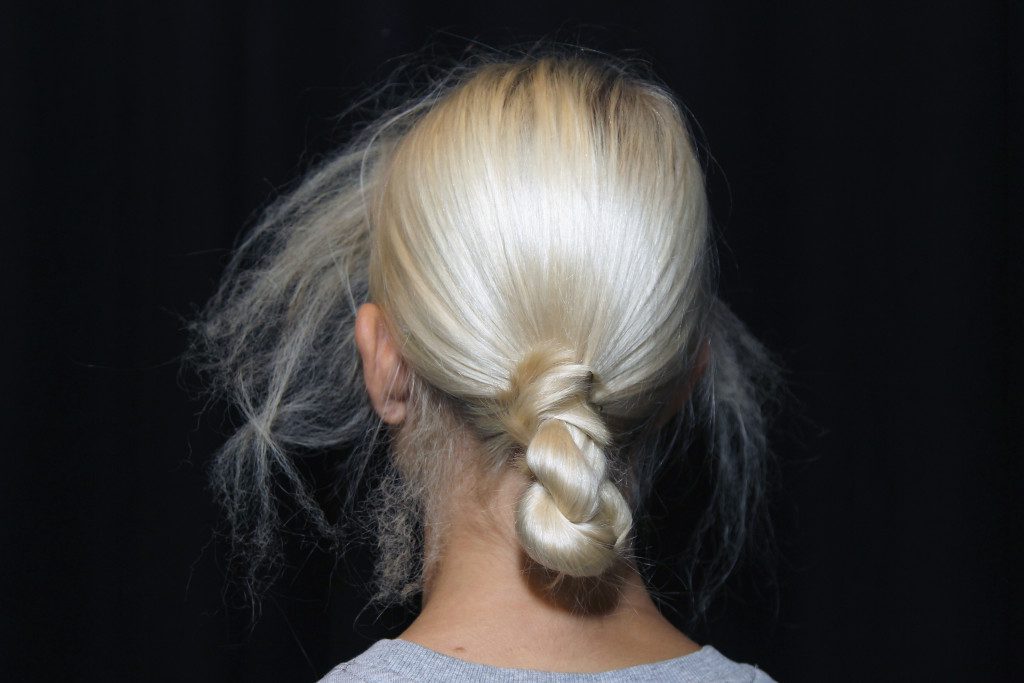 Get the Tracy Reese and SheaMoisture Hair Look:
Fight frizz and nourish hair by working in SheaMoisture Professional Curl Leave-In Conditioner.
Parcel out small portions of hair around the crown of the head to be set aside and gather the rest to be pulled into a low chignon. 
Apply SheaMoisture Professional Finish Blow Dry Cream throughout hair as you pull it into a low ponytail at the nape. Layer SheaMoisture Professional Vibrant Color Shine Glaze onto strands to provide the ultimate clear shine boost.
To create the chignon, gently twist the hair from the nape of the neck to the ends, and then begin to coil it in a counter-clockwise circle. Continue to twist the hair into a bun shape using the index finger to hold it in place.Secure sides of the bun with bobby pins. Gently pull and loosen the edges of the bun to get the desired shape, then secure with more bobby pins.
With the remaining wispy pieces of hair, apply SheaMoisture Fruit Fusion Coconut Water Weightless Texture Spray and use a teasing brush to create structure.
Finish by spraying SheaMoisture Coconut & Hibiscus Hold & Shine Moisture Mist for hold and hydration.
Comments