Apel-? are the designers of a new gadget that enables a well-known functionality, but coming with an eye-catching, fresh look. Opso is a portable battery that charges your tablet computer or cell phone on the go, so you won't need to quickly find a mains or an extra battery.

Opso is available in two versions having different capacities and works with your Windows or Android handset, Apple devices, and various USB-powered gadgets, as it features microUSB connectivity. Coming in a small and slim form factor, the apple-shaped device fits inside your pocket or purse and the glowing lights that form a stem let you know when it needs recharging.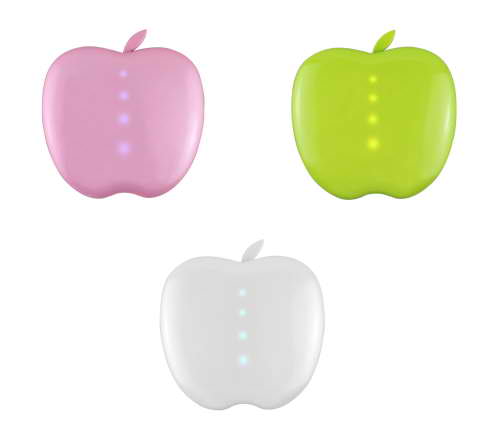 The portable gadget charger is also one of the few devices of its kind that is Mfi Certified by Apple. Other features include the protective sleeve, an USB-to-USB cable, an USB to 30 pin connector cable, rechargeable Li-Pol battery, and a size of 83 x 81 x 16 mm.
Opso Slim has 3200 mAh capacity and comes in pink, green and white for $49.99, while Opso Plus comes in the same colors, but with 6400 mAh capacity, at a price of $59.99. You can read more about it at Apelpi.com.