The whole world has its sights on the World Cup which kicked off in Brazil yesterday.  Whether you're catching the big game in person in Brazil or watching it from the comfort of your own home, Verizon Wireless has the best tips to prep your tech for the World Cup action all tournament long.  Discover trip planning tips, plus the latest apps streaming all the action and keeping you front and center of the World Cup fun below.

Watching The World Cup Action At Home?
Viva Brazil! 4 years in the making and we are thrilled for the big soccer games! Today couldn't have come soon enough.  But seeing as we aren't going to Brazil, we wanted to share a couple of apps for streaming the global soccer event. These apps will help you live all the action at home—for a fraction of the cost of a trip to Brazil.
To live stream all 64 games fans can turn to WatchESPN online or through their mobile devices.  Univision will also stream every match of the tournament's first two rounds for free on Univision Deportes.
According to Adobe's state-of-the-industry report on digital video viewing, online video has reached record numbers. Mobile video viewing went up 57 percent over the same time last year, and overall online video was up 43 percent, representing more than 35 billion viewings. This year, people aren't viewing the games on their TV. Instead they are looking to mobile for all the highlights.
DEAL: For tech savvy fans, for limited time (until June 13) customers can get a free Verizon powered Droid Maxx when they sign up for a new account, existing account or upgrade a current 2 year contract.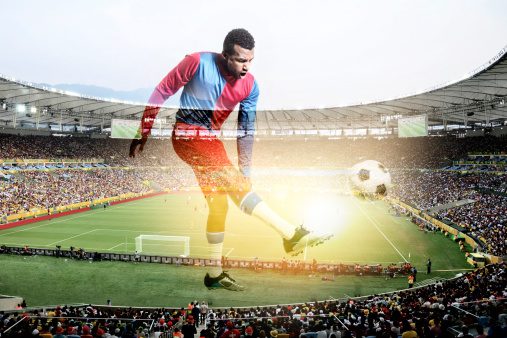 Watching The World Cup Action in Brazil?
If you are fortunate enough to be going to Brazil, prepare your tech for the trip. Despite the proliferation of more compatible networks and handsets, it's still not unusual to come home to unexpected costs after using smartphones and tablets overseas. The sad part is that it really shouldn't happen at all. With a little foresight and planning, your smartphone should be the least of your worries.
DEAL: And for limited time only (until July 13) customers can get International Value Plan and/or World Messaging Unlimited free for 3 months.
For more information on the right plans and apps for you, visit VerizonWireless.com.
Comments