What's the next huge leap in technology for automakers ?  Connectivity, Gesture-Control and Car sharing!  Auto insiders and journalists got a sneak peek at what's to come with a previewing cars of the future today at CES 2015.  Just one small preview has opened the floodgates of what we could possibly expect next week at the North American International Auto show and more major announcements later this year.  But for now, let's take a look at which major brands are making blazing their way through advancements and beyond below: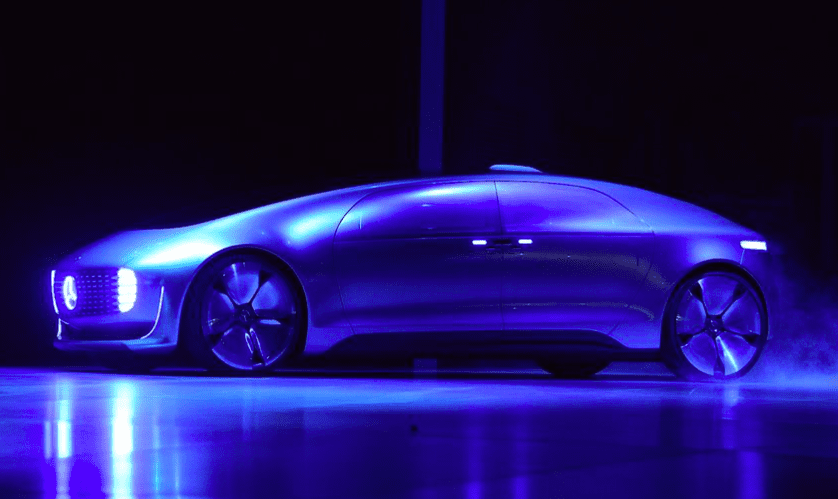 The F 015 Luxury in Motion — yes, "Luxury in Motion" is part of the car's name — is basically a sleek pod with a huge passenger compartment, a fortuitous side effect of an imagined future where we spend most of our times chilling out in cars while they drive us around all by themselves. Mercedes actually calls the cabin "lounge-like," thanks to four rotating seats that can face each other. [Read More.]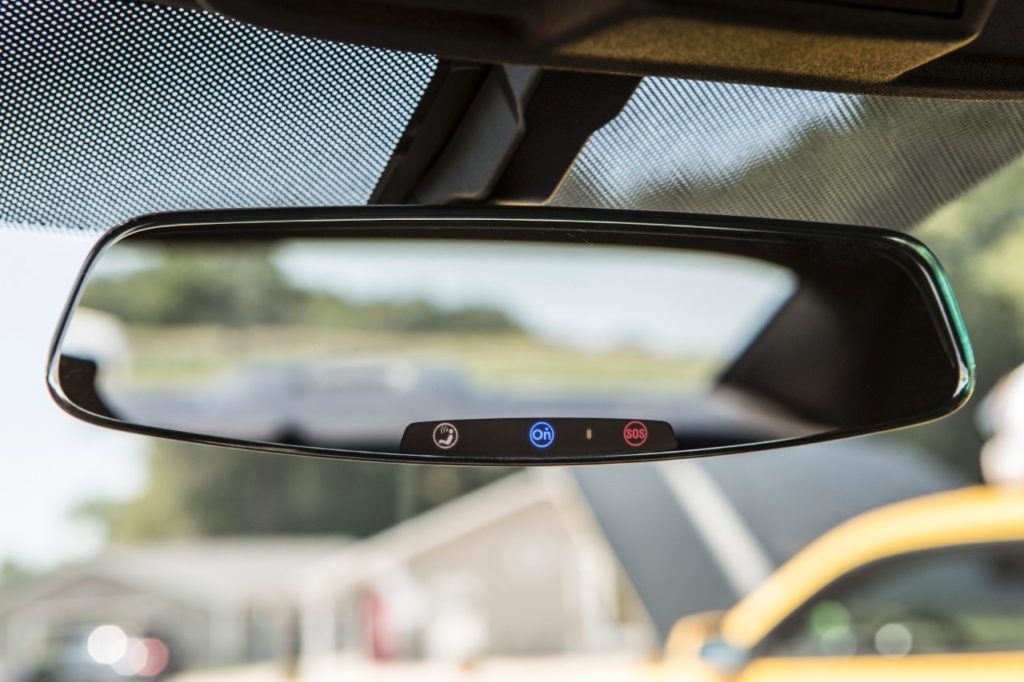 THIS YEAR, YOUR CAR WILL START YELLING AT YOU FOR DRIVING POORLY
General Motors' OnStar division is announcing that it's launching a "driver assessment" program in cars that will track how well drivers drive — hard braking, hard acceleration, and so on — and offer detailed feedback after collecting 90 days' worth of data. Afterward, they'll have the option of forwarding the data on to Progressive as part of its Snapshot insurance discount program, where you can get discounted insurance rates for driving well. [Read More.]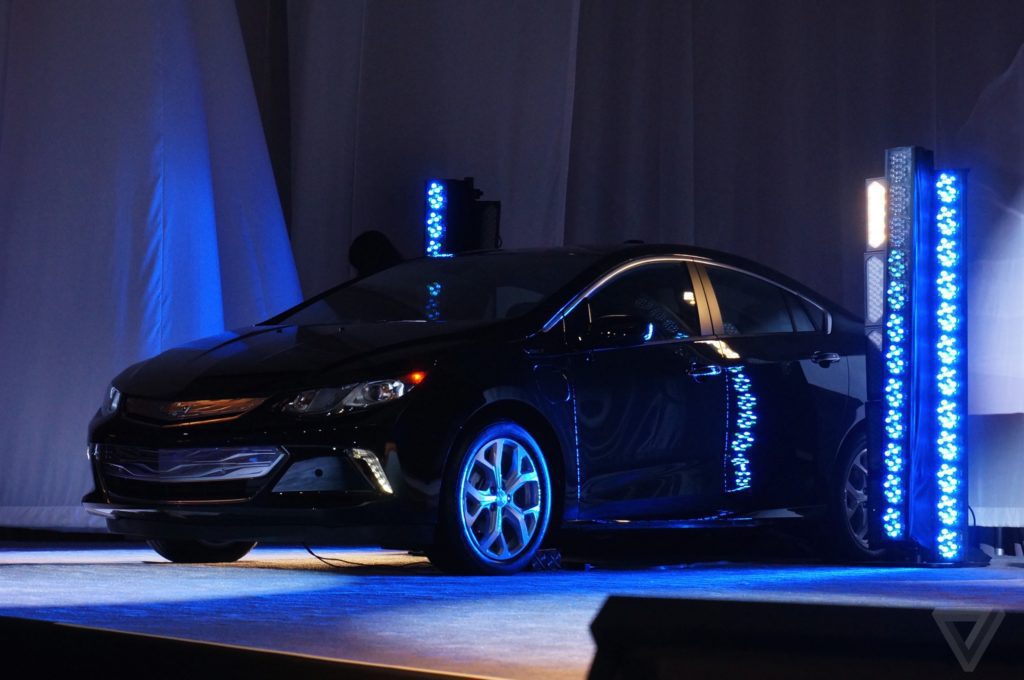 THIS IS THE 2016 CHEVROLET VOLT
The redesigned Volt is a huge deal for General Motors: it's the first rethinking of the company's "extended-range electric" drivetrain since the debut of the original Volt in concept form in 2007.  [Read More.]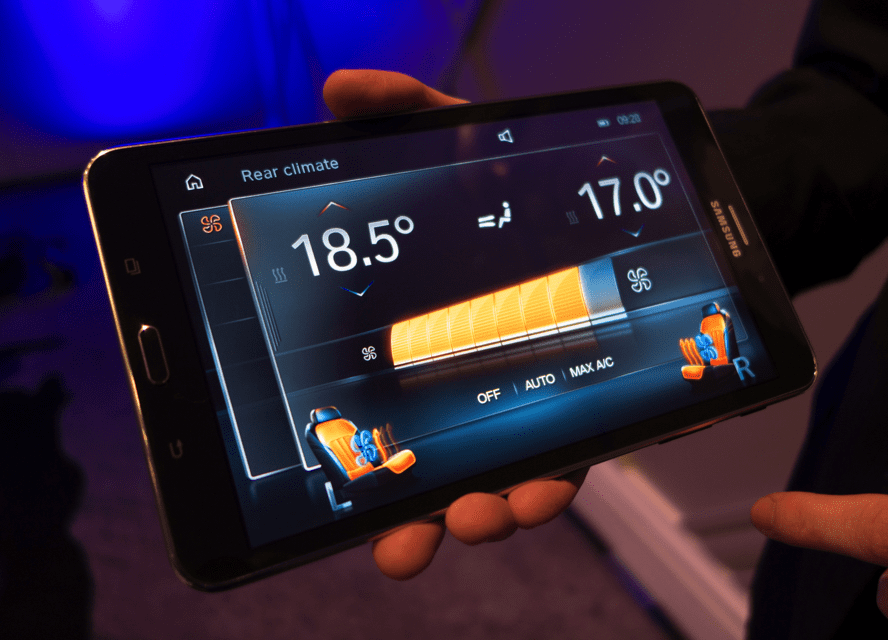 BMWS OF THE FUTURE WILL HAVE SAMSUNG TABLETS AND GESTURE CONTROL
BMW showed off a couple near-future technologies that'll be available on cars in the next few years. The first doesn't really sound futuristic at all — it's just a generic Samsung tablet, but the magic is in how tightly BMW's managed to integrate it with the car's systems. The "Touch Command" system includes the small Android tablet and a dock in the rear seat, allowing rear passengers to change climate settings, switch radio stations, adjust their seats, and more — in other words, it's basically a portable iDrive controller for when you're getting chauffeured around. [Read More.]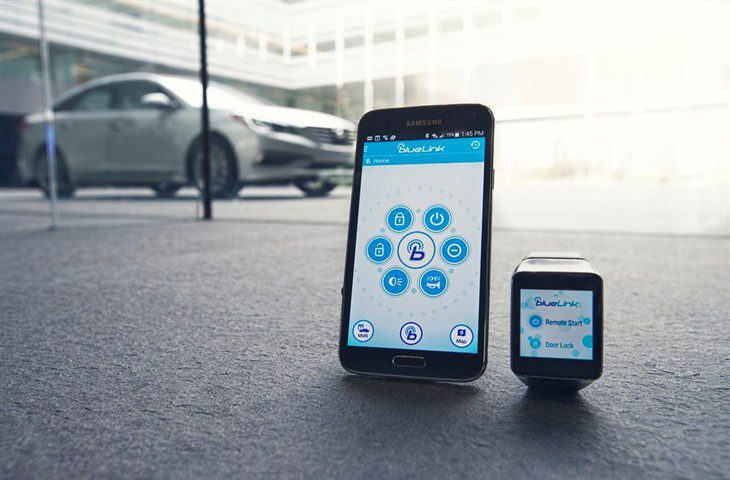 HYUNDAI WILL LET YOU START YOUR CAR WITH AN ANDROID WEAR WATCH
The app gives drivers the ability to access remote vehicle operations right from their wrists, such as starting and stopping the engine, locking and unlocking the doors, and activating safety features like flashing the headlights or honking the horn. Users will be able to locate their car or call roadside assistance from the app as well. [Read More.]
Looking for more breaking news and gadgets, gizmos and more found at CES 2015?  Visit DivasandDorks.com all weekend long and even connect with us on Twitter, Facebook, YouTube and more today!  You don't want to miss the action from the largest tech trade show in the world – it's CES 2015!
Comments