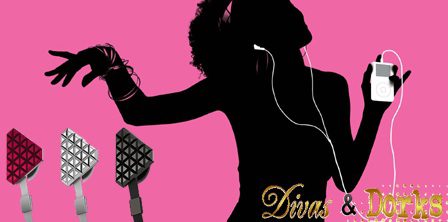 As we all know, I love all things Apple related!  But as a commercial-junkie, I couldn't help but check out all the buzz surrounding the Monster headphones endorsed by Dr. Dre (Beats by Dre), Diddy (Diddy Beats) and Lady Gaga (Heartbeats).
I really had no need to try out any other headphones honestly…but the day I loaned out my headphones – I realized that I'd never get them back, hence the search for new headphones began.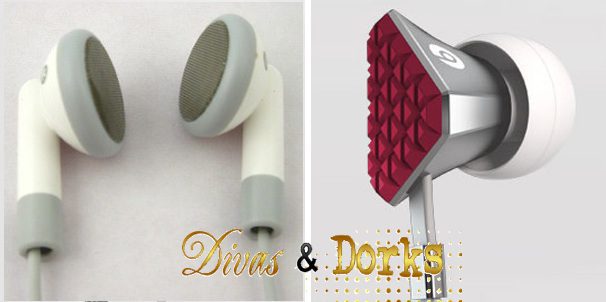 The Apple Earphones with Remote and Mic take the acclaimed Apple iPod Earphones and add a control capsule, located on the cable of the right earpiece, that includes a microphone and three buttons.
Here's what you can do with this convenient remote:*
Adjust the volume by pressing the + and – buttons.
Control music and video playback — including play/pause and next/previous — by pressing the center button.
Record voice memos on supported devices.
Answer and end calls.
Multiple Eartips For the Perfect Fit
Heartbeats come with multiple sizes and shapes of eartips to ensure the perfect fit and seal. You get max comfort and reduced outside noise.
Plush Travel Case:  Keep you heartbeats safe and sound. The way these babies look, you're going to want to keep them looking new.
Exclusive Monster Cable:  Wired with Monster Cable, so you get the most accurate signal
Flat Cables by Monster: No Tangles.  Thanks to Monster's exclusive flat cable design, they're tangle-resistant. Plus the look integrates seamlessly into the carefully crafted style of Heartbeats.
Control iPod the Easy Way:  Quick access, on-cable playback control of your iPod*, including pause, next track and volume.
These both have great sound – but the Heartbeats definitely came out on top for me.  The non-tangle wires and multiple earbuds makes it a great accessory when trying to hear music quickly (in leau of the annoying guy coming your way, or chatty cathy neighbor on the subway.)
The Heartbeats by Lady Gaga aren't too bad to look at either, but the sound quality and convenience makes it my pick!  If you get a chance, check out your closest electronics store – try them for yourself and let me know what you think!