DID YOU KNOW
ONE-THIRD OF PEOPLE ONLINE ARE ATTACKED BY CYBER CRIMINALS USING SOCIAL NETWORKS?
If you've ever clicked on a "Hahaha, I found this funny video of you online, is this you?" or "Check out the close up damage of Hurricane Irene" message via Facebook – then chances are you've already been a victim of cyber attack via social networking sites. These days, criminals are tricky and cyber criminals are becoming more and more ruthless by the day.  They'll figure out a way to trick you into clicking a link or a photo and before you know it, your account is hacked and you're left helpless.  If you're like me, then you probably limit the amount of external links, attachments, etc that you open already.  (I mean, I am beyond paranoid to click on something if I'm not completely sure of it's origin.  The danger that comes with curiosity could not only kill the cat, but your online security too!)
Last week, I had the privilege of being introduced to Titanium Maximum Security 2012 by Trend Micro…and before you think it's just any old online security shield let me tell you about it and what makes it unique.
Trend Micro Titanium is Maximum Protection for your digital life (that's everything you do online) – it's your all-in-one security solution.
It protects your PC or Mac from viruses, spyware, worms, trojans, botnets and rootkits.
It eliminates malware posing as antivirus software
It BLOCKS downloads and access to malicious websites
It BLOCKS email and image spam
It restricts internet content for small children
It improves PC performance
It protects your smartphone or tablet
It protects your social networking security for Facebook, MySpace, Twitter and Mixi
Let's look at the threat that could be lurking on your Facebook page right now…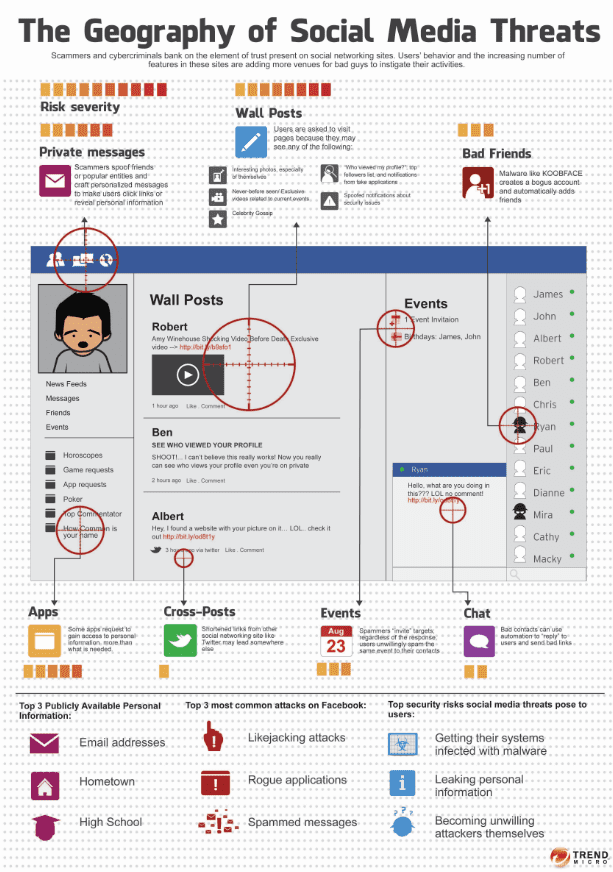 Titanium uses cloud technology to proactively stop threats before they reach you.  So instead of the malicious link directly infecting your PC, it has to get through Titanium first.  It's Set-and-forget security won't hassle you with popups & alerts, you may even forget that it's working…but it is!  All while utilizing less than half the disk space and memory of other security software systems, Titanium won't slow your system down – it'll actually keep it running smooth.
Why wait until you become a victim of a cyber attack to do something about your online safety.  Trend Micro makes it quick & easy to install maximum security – so you can get back to enjoying your life online.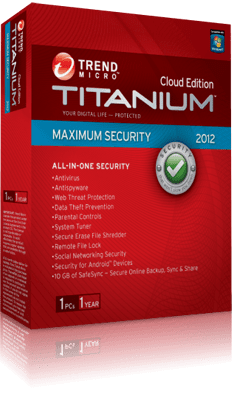 Interested in securing your online security?
"LIKE" US ON FACEBOOK AND SHARE WITH US HOW IMPORTANT ONLINE SECURITY IS TO YOU.
You could win your own copy of Micro Trend Titanium Maximum Security system for use for your laptop, tablets & smartphone.
DISCLOSURE:  D&D was provided a copy of Micro Trend Titanium for use.  All opinions are my own.