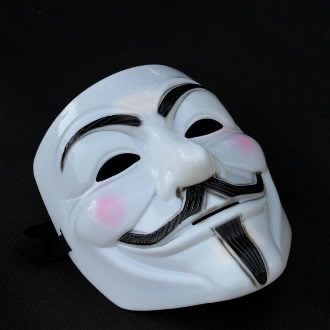 The known hacking organization known as 'Anonymous' has been dropping hints via Twitter on its plan to unleash something BIG via Facebook – tomorrow, November 5th.  
You may have heard about a similar hacker group "LulzSec" and the damage they did.  This group made major headlines this past year for attacking major sites like Sony, PBS, the US Senate, the CIA, the Sun, and a bunch of popular gaming sites.
Similarly, Anonymous has previously targeted the Fine Gael website, HBGary Federal, Bank of America and could very realistically take down Facebook if they really wanted to, at least for a short period of time.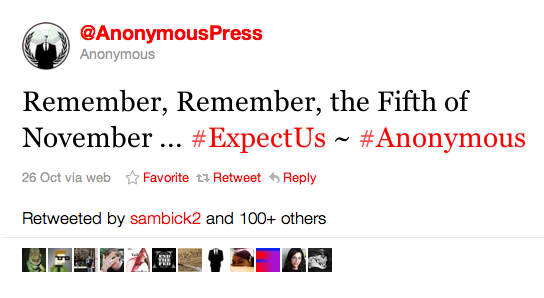 There have been other Twitter accounts leaked to the Anonymous organization, some encouraging the hacking plots while others have refuted them.  We'll have to wait and see what happens tomorrow, but if you're Facebook is a little "off" tomorrow – you know who to blame…
Read more…