So you're bored, lonely and looking for a date right now?  There's actually an app for that!  (You hear that?  That's the sound of thousands of lonely guys and gals rejoicing in the streets.)  According to the New York Times, there's a growing pool of people using cellphone applications that let them make an instant date, based on who is in the area and available to grab a drink.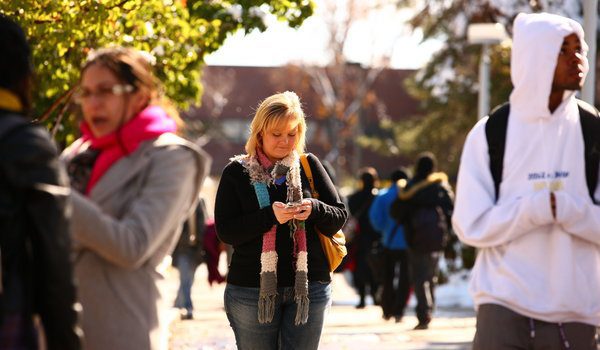 They say the services allow them to skip the more elaborate mating rituals of standard online dating, which seems to move glacially in an era of text messaging and social networking.  On the apps, which use smartphone location technology, users post a simple profile and then broadcast their availability, or scan a list of others who have done so.  They can immediately exchange messages and, if there is mutual interest, decide where to meet.

Some of the apps are stand-alone, while others are new features of established dating sites; there are fewer than a dozen so far, including Blendr, OkCupid Locals and HowAboutWe. They tend to be free, making money by selling ads or charging for extra features.  OkCupid Locals is part of OkCupid, a larger dating site, which says a tenth of its 2.5 million active members use the location features in the mobile app. HowAboutWe began a little over a year ago as a Web site where people post suggestions for dates they would like to have. (One recent idea: "How about we go on a cupcake tour of Manhattan?")    It released an iPhone app with location features in June. Since then, the company says, more than 100,000 dates have been posted through the app, or roughly 30 percent of the total dates ever posted on the service.
If this is what finding a date has come to, are you willing to check it out – or do you believe it's too intrusive?