It's been just about a month since Samsung Mobile officially launched their next flagship device the Samsung Galaxy S4. If you don't recall, it was the Broadway spectacular presented at Radio City Music Hall in New York City. Soon after Samsung announced that they would be opening up "Samsung Experience Shops" at Best Buy's across the nation. The Samsung Experience Shops officially began rolling out on Wednesday (April 24th). They started off with the Best Buy located in Union Square, New York City, (the only 24 hour Best Buy location).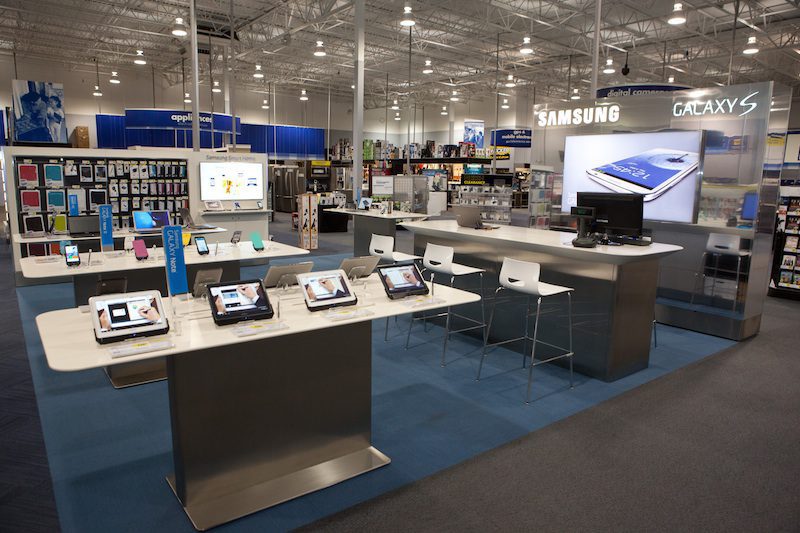 Samsung Mobile took to their Facebook page on Wednesday to announce that the first 300 Samsung fans to visit the Best Buy Union Square store at 5:00 pm ET today, April 24th will be able to attend an appreciation event for fans that includes an experiential event featuring models of the Samsung Experience Shops and a performance by Grammy Award-winning artist Bruno Mars. The event is being held to celebrate  the opening of Samsung Experience Shops nationwide and the arrival of the Galaxy S® 4. Attendees will be among the first to see and demo the Galaxy S 4 through interactive stations just hours before it goes on sale nationwide.

Opening of Samsung Experience Shops At Best Buy Official Launch Event Details
In true Samsung fashion, the opening Samsung Experience Shops at Best Buy Official Launch  appreciation event was huge! The event location was set up to look like a giant Samsung Experience Shop. With many models of all of Samsung's devices on display and with specially trained Best Buy and Samsung employees, attendees were treated to lively demos and many chances to win grand prizes. Similar to an arcade experience, guests earned tokens to redeem for the prizes. Devices ranged from popular Samsung smartphones such as the Galaxy S III, the Galaxy Note II, the Samsung Galaxy Note 8.0 tablet, and of course the Galaxy S 4. It wasn't limited to Samsung Mobile products only, as there were also laptops The more tokens you get (similar to tickets at an arcade), you can redeem them for the bigger prize.  You got a token or two for listening and engaging in demos, and going to special booths that highlight many of the Galaxy S 4's celebrated features. For example, you could order Spanish, French, or Italian food at mini food stands using the S Translator feature to translate the name of the plates.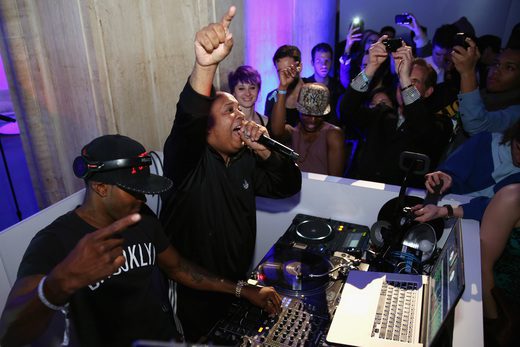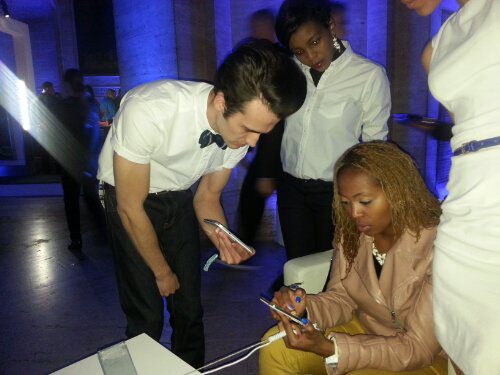 Opening of Samsung Experience Shops at Best Buy Official Launch Event – Prizes
These prizes  included: Free Bruno Mars Music Download, Fedora, Samsung Muse MP3, Serious Sound Ear Buds and major Samsung devices including the, Galaxy S 4, Galaxy Note 10.1, Galaxy Camera and a Samsung 46" Smart TV. No I didn't win any of the grand prizes, but I did win a memory card!

The tokens gave guests an incentive to interact with Samsung Experience Shops employees and learn a thing of two about the latest Samsung Products. During the event, we were lucky to have Joseph "Rev Run" Simmons of the classic hip-hop group Run DMC  mixing for us. To top off the night, we got to witness a spectacular performance by award-winning artist Bruno Mars. He sang many of his popular songs and even incorporated some old-school hits. The crowd went wild. Samsung did it again!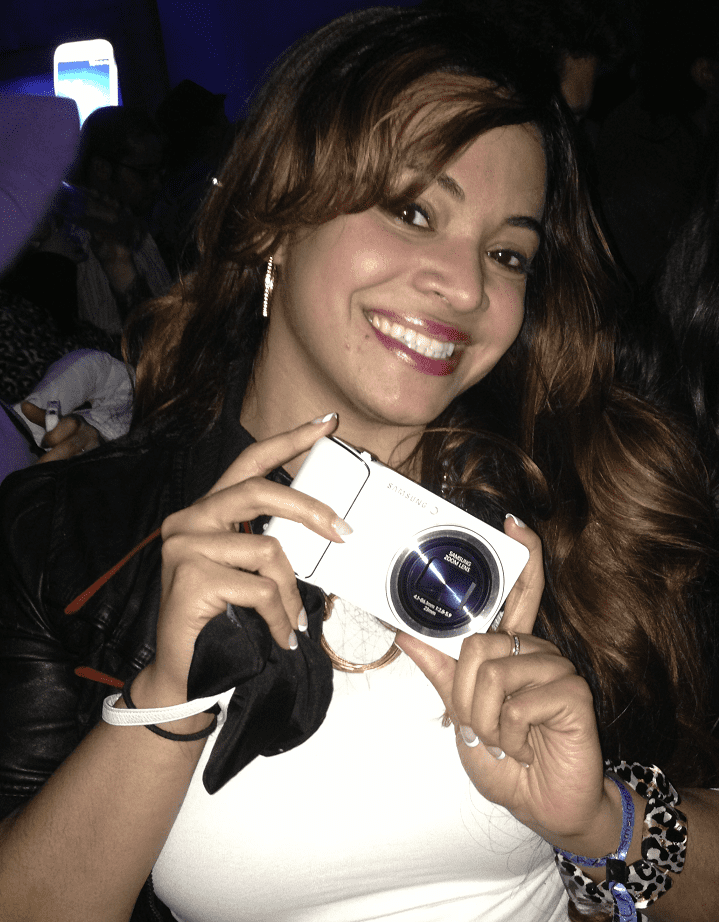 Will the crowd enjoy the Galaxy S 4 as much as the launching events? We'll find out soon enough since the smartphone officially comes out this weekend (April 27th). There have been some changes from carriers. You can see the latest updates from the major US carriers HERE.
Comments