Samsung and T-Mobile have teamed up to make a huge improvement to the Samsung Vibrant. Released this February, the Galaxy S 4G  has new Slim design, Gorgeous 4″ Super Amoled Display screen, 16GB Memory Card included (expandable to 32 GB), Solid battery life and Very fast 4G HSPA+ data speeds that will have Android Lovers going out of this world to get their hands on this device.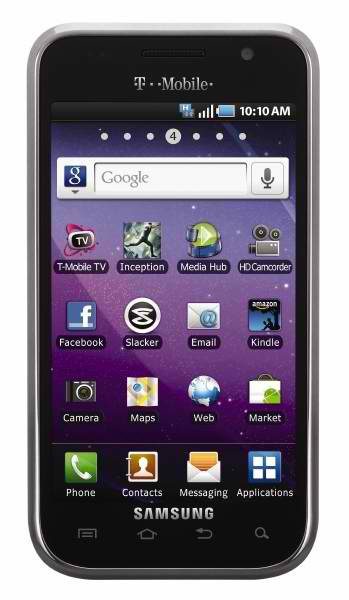 Available only on the T-Mobile Network, The Samsung Galaxy S 4G runs Android 2.2.1 Froyo, which brings a host of improvements over the Vibrant's original version 2.1, including faster speeds for Full Web browsing with Adobe® Flash® Player 10.1 support and 1.0 GHz Hummingbird Processor.  It comes with a Brilliant Screen to entertain you from the HD 1080p Camcorder to the Pre-Loaded Oscar nominated movie Inception, to Video Chatting with anyone with Qik.
While you can make The Galaxy S your own personal super phone from the 1,000 of free apps on the android market, T-Mobile bundles a bunch of options designed to entertain you. You'll find T-Mobile TV, which is free or choose to buy or Rent a movie from The Samsung Media Hub a cinema-quality entertainment, where you get access to new-release movies and your favorite TV shows.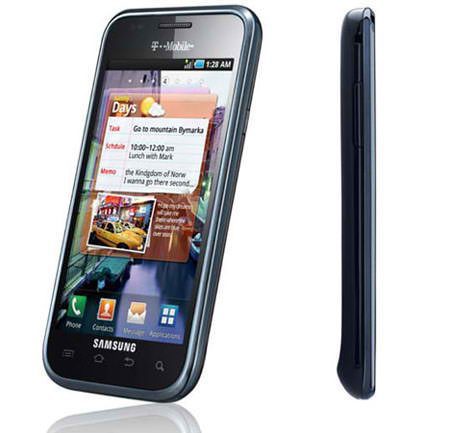 Also pre-loaded is doubleTwist with AirSync, which lets you wirelessly sync media with Itunes on your PC. And the popular Swype, a popular virtual keyboard that makes it easy to type quickly with one hand. Google Maps GPS System with traffic and street view and the Best feature of them all, the Wireless Tethering which turns your phone into an instant modem for your Laptop or Tablet without any charge.
The Samsung Galaxy has the Power and Speed to keep you up to date, With the Price tag of $199.00 with a two-year contract, this phone is Available now in all T-mobile stores and on their website at Tmobile.com.