There are few collections shown this season that encompass the haute-worthy designs of the most fashionable time of the year – Autumn along with the melancholy flights of flair seen in Spring/Summer collections.  Yoana Baraschi was able to do just that, seamlessly.  Her effortless style paired the textures of fall with the bright oranges and greens often seen in warmer collections.  Some of my favorite looks can been seen in the montage below & specified looks highlighted below.
The following looks provides a quick glimpse into the Haute Happiness Fall RTW Line by Yoana Baraschi.  Each look offers vastly different elements while keeping the same undertone of easy looks with moments of textures, prints and colors.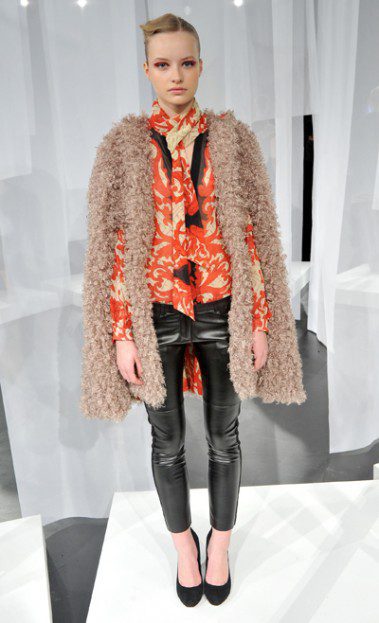 With multiple textures and elements of patterns, Yoana Baraschi generates multiple-look combinations in her Fall 2011 Ready To Wear Collection.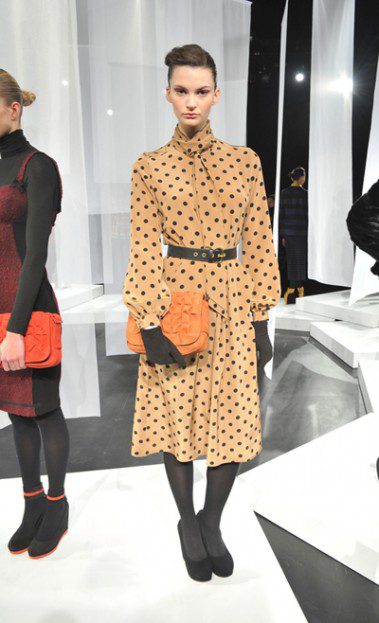 This vintage-inspired look provides the classic elegance of the 20's that you can wear in the office and beyond.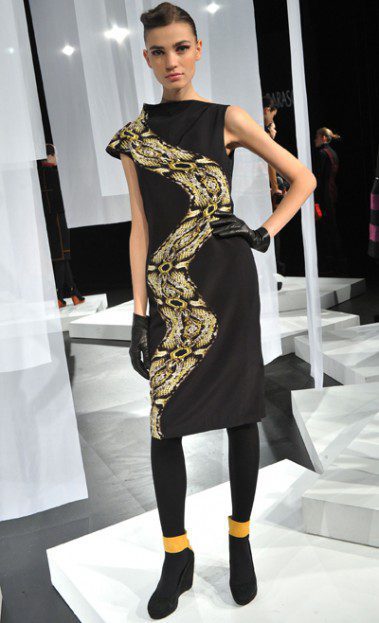 This great pairing of prints and basic colors offers the right amount of va-va voom without going overboard.  (Which is a very difficult task to accomplish with any snakeskin pattern.)