As the weather changes, so does our desire to change up our shoe game!  Recently, I've been looking for a bit of "spring-shoeperation" (That's Spring + Shoe + Inspiration) to quench my shoe buying itch that I have every so often.  Lucky for me, I stumbled across two idea-inspiring spots that'll give your fashion creative juices flowing….
1.  Shoedazzle.com: An nnline shoe-styling hub which uses a panel of fashion stylists to measure your fashion sense and recommends shoe fashions based on your preferences. As the brainchild of Kim Kardashian (who was once a fashion stylist, this site a the bare minimum will give you ideas of shoe stylings that you may have never thought of before.)
Personally, I'm not the biggest fan of their selection, especially since many of the shoes don't appear to be the highest quality – but once again, my mind was opened to at least find some inspiration – and inspiration is the key! Here are some the the selections that Shoedazzle stylists recommended…

After comparing notes on Twitter regarding shoe worthy sites, my sister in blogging @OhMyTy made a surprising suggestion…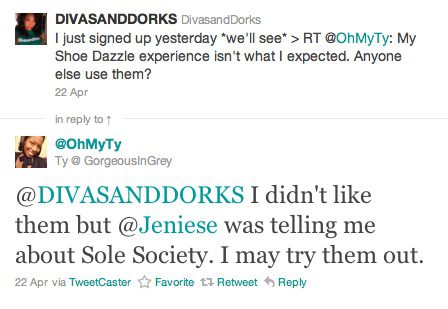 2.  SoleSociety.com:  Another shoe-of-the-month shoe styling club, which has been featured online in Glamour Magazine.  Everything seems to be similar to Shoedazzle.com but one thing that stuck out to me was the "No Commitment To Buy" clause (which states that if you don't want to purchase a shoe in a particular month, you'll have until the 5th of the month to let SoleSociety know without forfeiting your commitment.  Here's a sample question you'll be asked during your Style quiz…try it out for yourself and let me know what you come up with!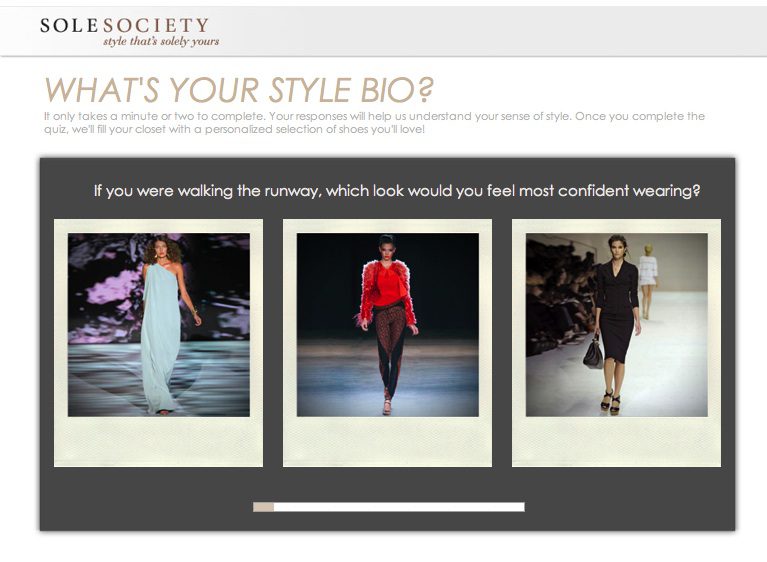 3.  Glamour.com:  Last but certainly not least, I came across a buffet of spring styles that'll give you all the spring trends that 2011 has to offer in less than 30 seconds!  (Which is a god-send especially if you're reading this while at the office 🙂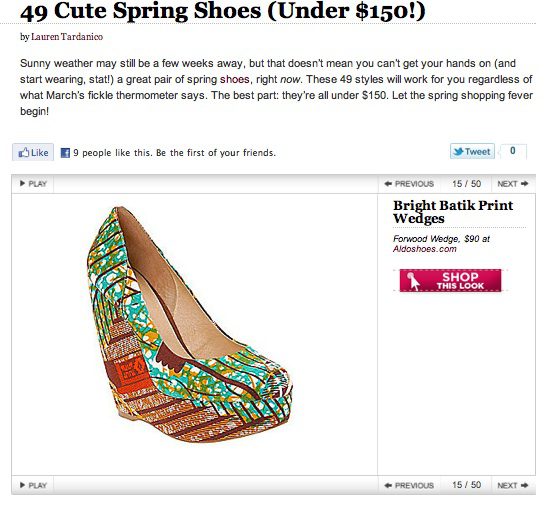 I hope this helps you find the shoe inspiration that you need to get you through the Spring/Summer changes!  If you have any tips or secrets that you use to find your "IT" shoe of the season, let us know!  (We're all family here! LOL)