They say Spring has Sprung (I still don't believe it) and with a new season calls for a new look inside your closet and out.  Check out my favorite go-to pieces (I mean, I am a true t-shirt and jeans kinda girl) and shop the look via Amazon fashion below.
[JOY.]
Coat | Blouse | Jeans  | Handbag | Watch | Bracelet
[PEACE.]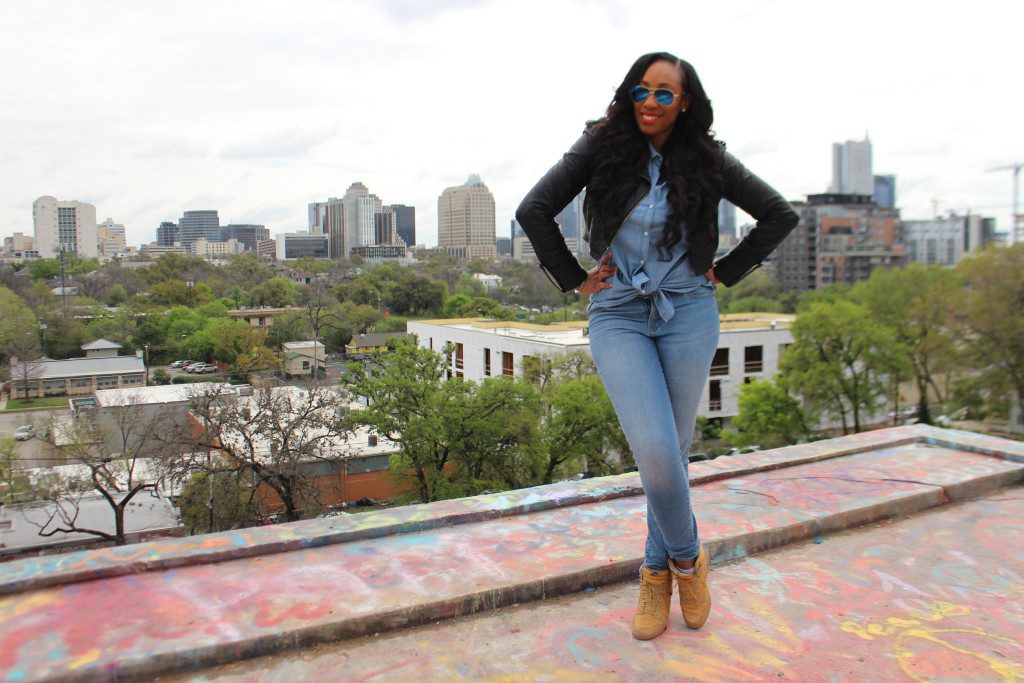 Jacket | Top | Jeans  | Sunglasses | Earrings | Watch | Bracelet
[HAPPINESS.]
Wrap Dress | Top | Jeans  |  Necklace | Watch | Bracelet
How do you incorporate denim in your everyday wear?  What's your favorite jeans to dress up or dress down?  Tweet me and share your stylish secrets at @DivasandDorks!