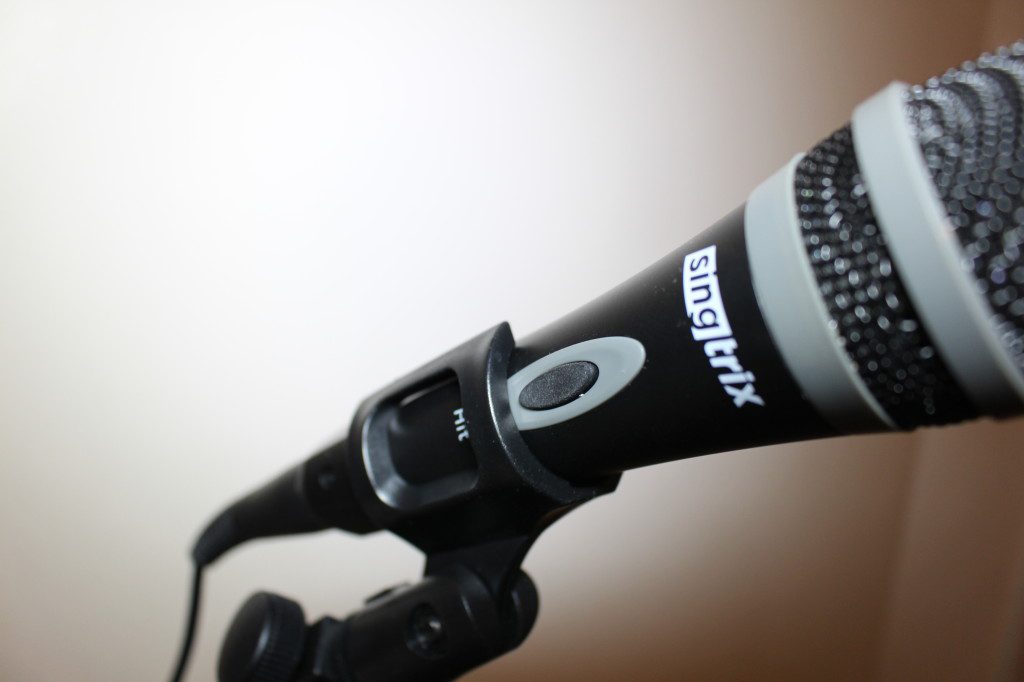 If you've ever been a fan of karaoke, or have never experience the solo singalong experience in your life – Singtrix will change the way you view a microphone forever!  From the original creators of Guitar Hero, Singtrix promises to make bad singers sound good and good singers sound amazing and after my experience, I have to say that it definitely lives up to its promise!  Check out more from my Singtrix review experience below…
I've tried karaoke for the first time ever (at my birthday party earlier this year) and if you hate searching through catalogues of karaoke-specific discs, Singtrix makes your experience seamless and easy because it lets you sing karaoke to any song on your phone or tablet. The karaoke machine automatically detects the vocals on any song in your phone or tablet and removes them from the song, replacing them with yours instead. (Beyonce singing marathon anyone?) After simply plugging my iPhone into the Singtrix system, I was able to host an epic karaoke session right from my own home.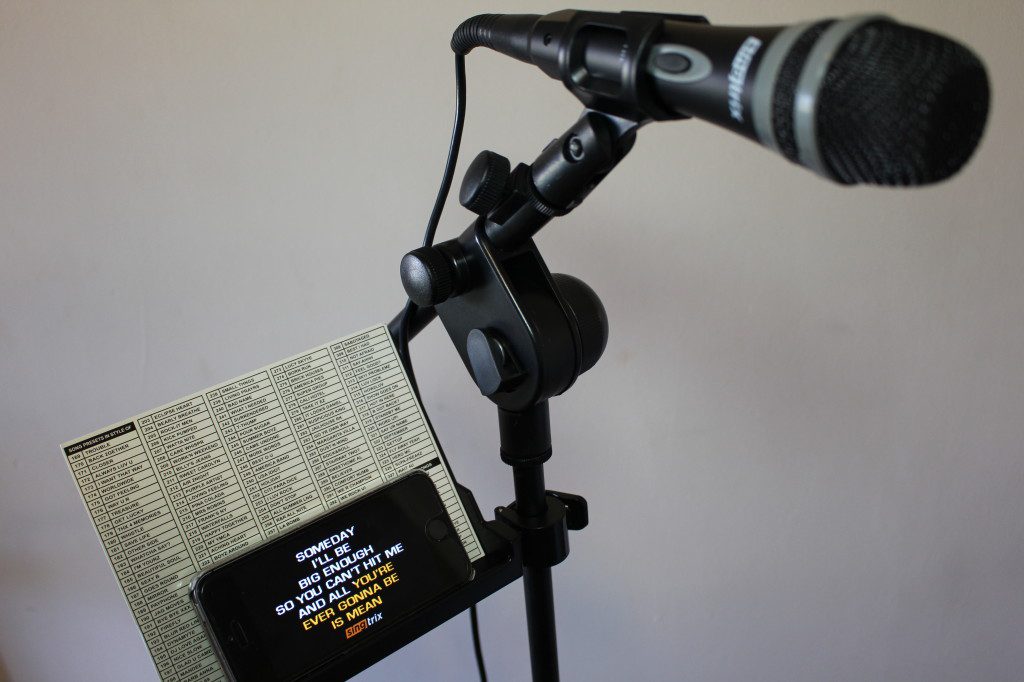 Although you may not sing quite like Taylor Swift or Beyonce, you can still sound like them (with a little auto-tune help of course…) Singtrix offers about 300 vocal effects that can make you sound auto-tuned or even more on-pitch.  There's also an effect called Live Harmony, which replicates your own voice over and causes a choral, harmonic effect on the song, why simply sound like Beyonce when you can sound like Destiny's Child altogether?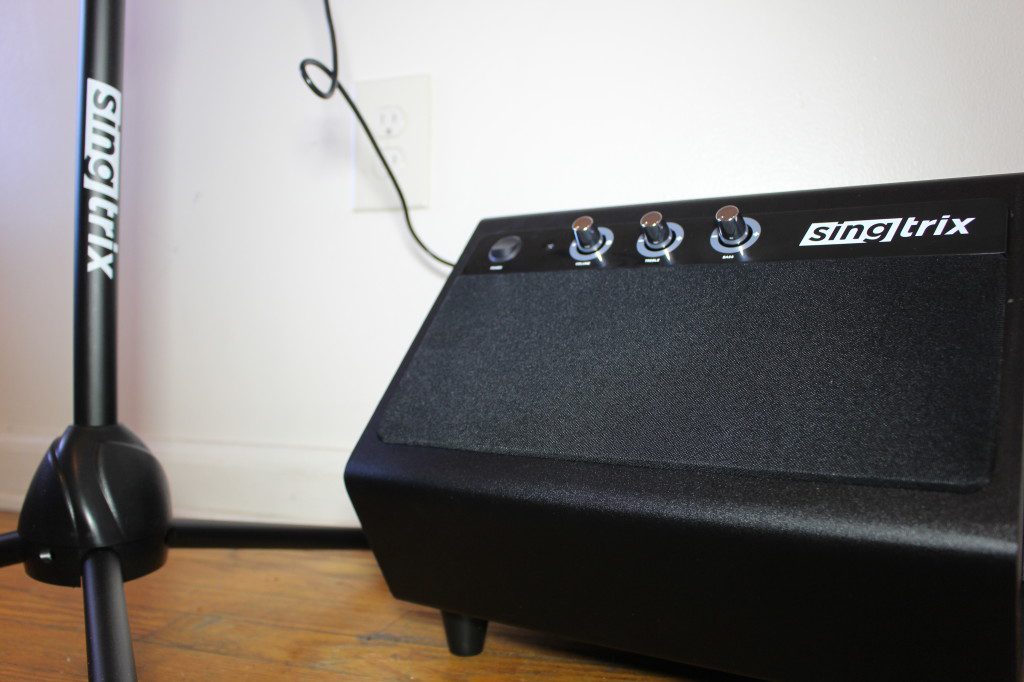 Singtrix comes complete with a mic, a stand, a 40-watt 2.1 sound system complete with subwoofer, and a shelf to hold your phone or iPad. Users can also download the Singtrix Karaoke app (for iOS, Android and Kindle and powered by Karaoke Anywhere) to play over 13,000 songs with lyrics included. The only bummer is that this requires a monthly subscription, (don't know the lyrics to a Beyonce song?  You'll need to buy the monthly subscription or individual tracks to complete your experience.)
When you have the backings of SharkTank (it was featured on the show in October) and rave reviews from other technology and lifestyle sites – you're pretty much guaranteed that Singtrix is as a amazing as everyone claims it to be.  Fortunately, you don't have to take my word for it, the limited edition Singtrix party bundle is available online at Singtrix.com for $349 which is a little steep, but is a great investment (for office parties and frequent party hosts) to avoid drink minimums or room reservation fees at your local karaoke bar.
Are you into karaoke?  Would you invest in a Singtrix karaoke system of your own?  Share your thoughts below.