If you've ever wanted to go back in time without that weird, nausea-inducing, time-travel aftertaste – there's a new app that makes traveling back in time as easy as using your smartphone.  Finally, there's a kickstarter app that we can't wait to get our hands on! Pivot is an app that lets you see what a spot looked like in the past. Just point your phone or tablet in that direction, and the building, street or field in front of you transforms into history.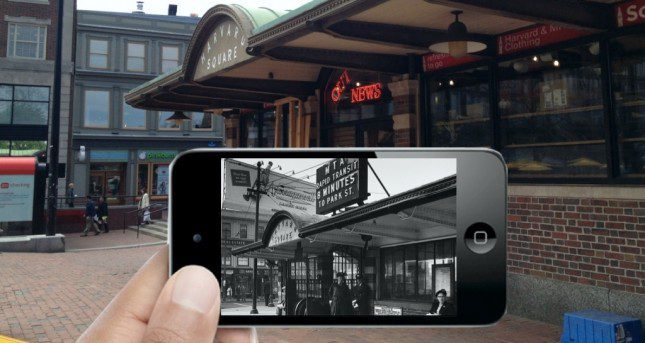 Once you download the app, you'll get notifications whenever you're around "pivot" points. Simply raise your phone to see what that place looked like at a certain point in time in history — probably in sepia tone. It's not #TBT or a new Instagram filter — it's actual history happening right in front of you, whether you're traveling or right in your hometown.
To get all the images, Pivot sources online archives, and they're hoping people will add photos of their own to the app as well. Pivot's Kickstarter raised over $33,000 last month, and they're planning to bring the app to Android and iOS in the fall starting with historic views of Cambridge, Massachussets and Palestine, then spreading to other cities. Talk about time travel that's worth the trip!
Are you looking forward to checking out the app once it's live or getting a first-hand look by becoming a beta tester?
For more information visit PivotTheWorld.com
Comments