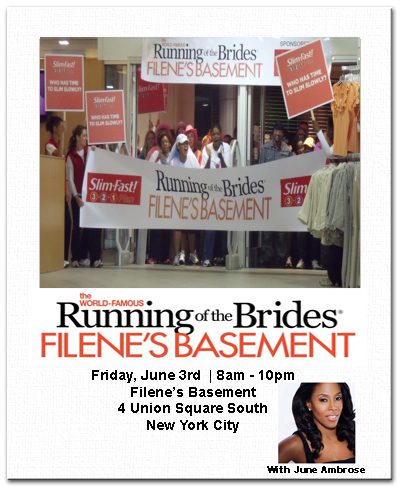 Slim·Fast®, the brand known for helping millions of people slim down quickly, knows that there are many moments in life when looking your best is top on the to-do list – and a bride's wedding day is certainly one of those moments. To help women get the perfect fit in the perfect dress in time for wedding season, Slim·Fast® is partnering with Filene's Basement's Running of the Brides® and will host the event alongside celebrity style maven – June Ambrose!
On-site, Slim·Fast will keep brides energized and entertained with Slim·Fast® 3-2-1 products, free pampering treatments, bridal games, and giveaways to help brides make the most of their time before Filene's Basement's doors open. Most importantly, one lucky bride will have the chance to win an on-site raffle, moving her to the front of the line as the doors open!  If you're a bride to be (Like Me!) then this is definitely the place to be.  Join Divas and Dorks as we get a first-hand experience at this exciting event!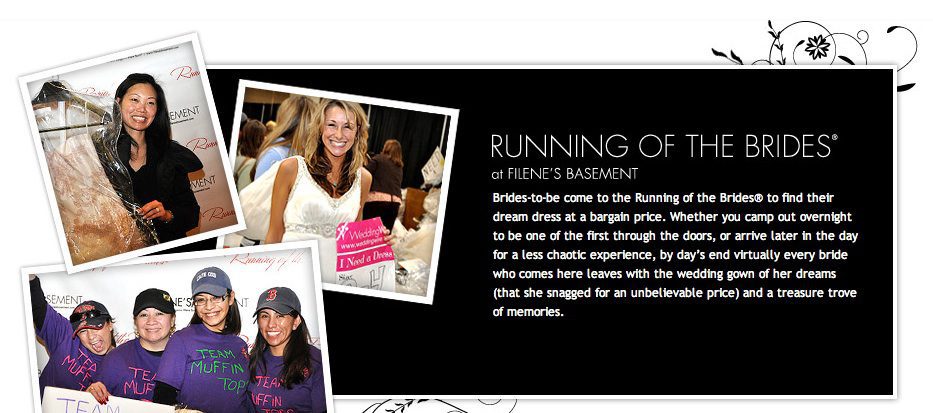 "Eighty percent of brides-to-be plan on dieting for their wedding1, but most procrastinate until the last possible minute.  When the stakes are high and time is short, the Slim·Fast® 3·2·1 Plan is a simple, proven way to lose weight fast." said Virginia Blake West, Slim·Fast® brand director.  "Whether you're a bride, bridesmaid or guest, the Slim·Fast® 3-2-1 plan will get you picture perfect in time for the big day – it is simple, tastes great and gets you results fast."
Are you ready for your BIG DAY? Stay Tuned to find out how you can participate in our "Slim-Fast®: Slimming You Down For Your Big Day" promotion soon.
For more information on the Slim·Fast® partnership with Filene's Basement and the Slim·Fast® 3-2-1 plan visit Slim·Fast® at www.Facebook.com/SlimFast