Disclaimer:  The following content has been sponsored by AT&T in partnership with the AT&T Aspire and #GradAdvice campaign.  All opinions and experiences shared are my own.
The month of June is one of the most joyous times of the year. Winter weather is long forgotten, warm sunny days reign supreme and new beginnings surround us all. Graduation season is in full swing and students everywhere are getting motivated to mature, succeed and impact the world.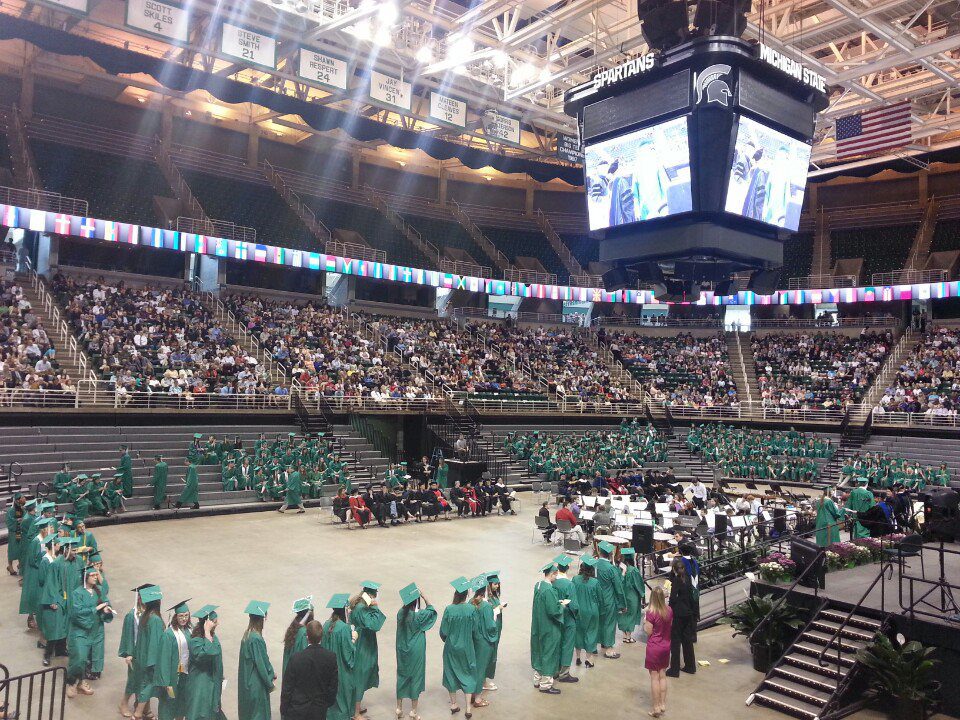 Celebrating the latest graduate in our family at MSU's commencement ceremony.
It feels like just yesterday I was straightening my graduation cap and ready to walk across the commencement stage at Michigan State University. I was so hopeful & excited to start my journey into adulthood and couldn't wait to discover what was to come. My graduation day flew by in a blur, but I do remember taking plenty of pictures and reliving my graduation ceremony through videos the next day.  Another thing I remember the day after my graduation, that I was gifted with the most valuable advice that I'd ever received in my life.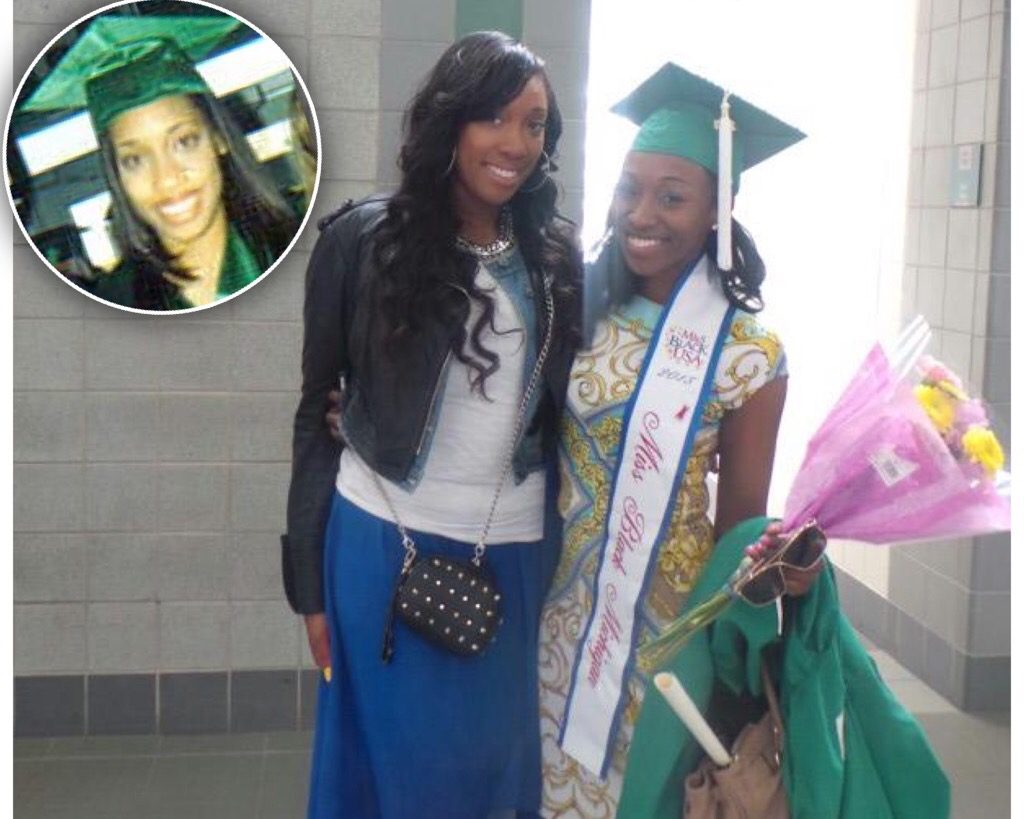 From one MSU graduate to another, my sister Sophia and I.
A great piece of advice often comes in the form of commencement speeches, graduation greeting cards and even intimate conversations between friends.  Thoughts of support or encouragement often follow the themes of "Work Hard", "Dream Big" or "Follow Your Passion" – but there are additional lessons that stood out during my graduation season that could benefit this year's graduating class.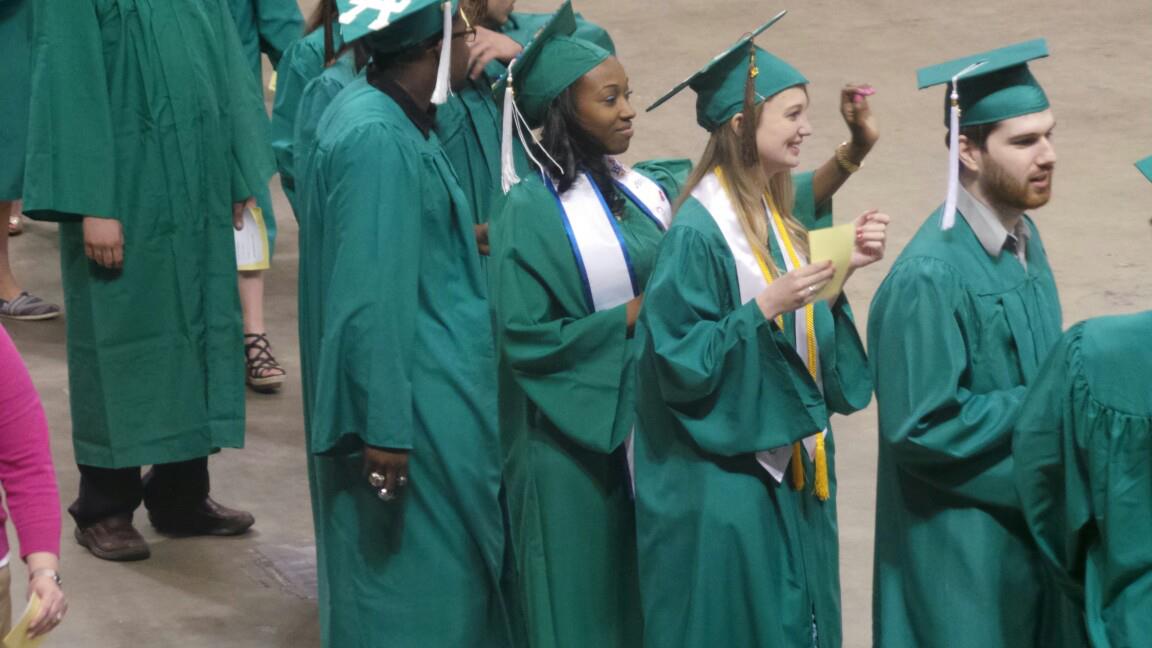 The latest Michigan State University graduate, my sister Sophia.
Just moments after waking up a college graduate, I got a phone call that would change my life forever. There are life changing moments that can impact a person forever.  This was my moment.  My grandmother, called to encourage my post collegiate walk and her words have been a guiding light impacting daily decisions ever since.
"Never compromise your morals & values to make others comfortable."
Owning your individuality & walking in your purpose can sometimes be easier said than done. But if you stay true to yourself & confident in the face of adversity there's nothing that you can't achieve. So to the graduating class of 2016 — I'd like to extend heartfelt congratulations and if I could leave you with one piece of advice, I'd echo the wise words of my grandmother (with a twist) …
"Never compromise yourself online (or offline) for acceptance. Be who you were before the internet & live your best life!"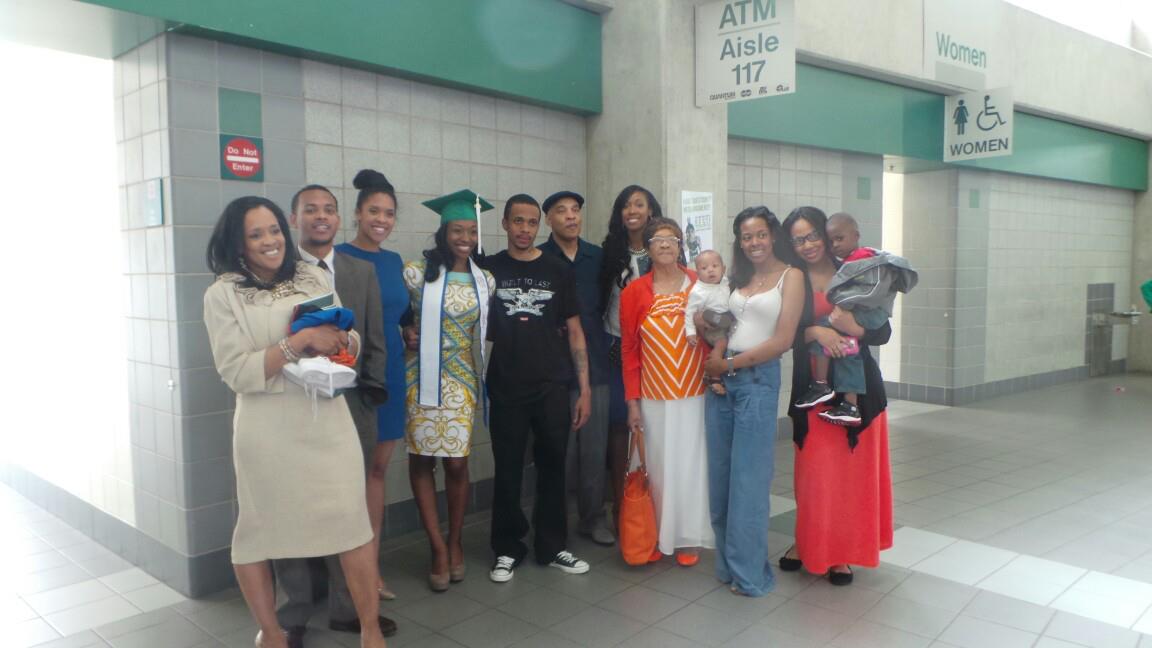 Celebrating the newest college graduate on the campus of Michigan State University.
Living in a post graduate world is all about perceptions, reactions and choices.  Many celebs have shared sentiments of advice that shape how graduates view success and failures for years to come a few of my favorites come from Oprah, Winston Churchill and Salman Khan.
"The biggest difficulties in life come from not being present, from ignoring what life and others are trying to tell you." – OPRAH WINFREY
"Your greatest fears are created by your imagination. Don't give in to them." – WINSTON CHURCHILL
"Live your life like it's your second chance." – SALMAN KHAN
This season I'm celebrating graduation season with AT&T and its Aspire initiative – an initiative that powers technology, relationships, and social innovation to help students make their biggest ideas their reality. Together, these networks are helping students and communities across America.
What does graduation season mean to you? Reflect on what your favorite graduation memories, share your best pieces of advice to graduates and join the AT&T #GradAdvice conversation today.
Comments