The new smartphone powered Honeywell Lyric thermostat has launched this week, making it the newest "must have" addition for any connected home enthusiast this year.  This week in various New York City hot spots, the Honeywell Lyric team brought together journalists and bloggers for unique experiences sure to rattle comfort and completely get you out of your comfort zone.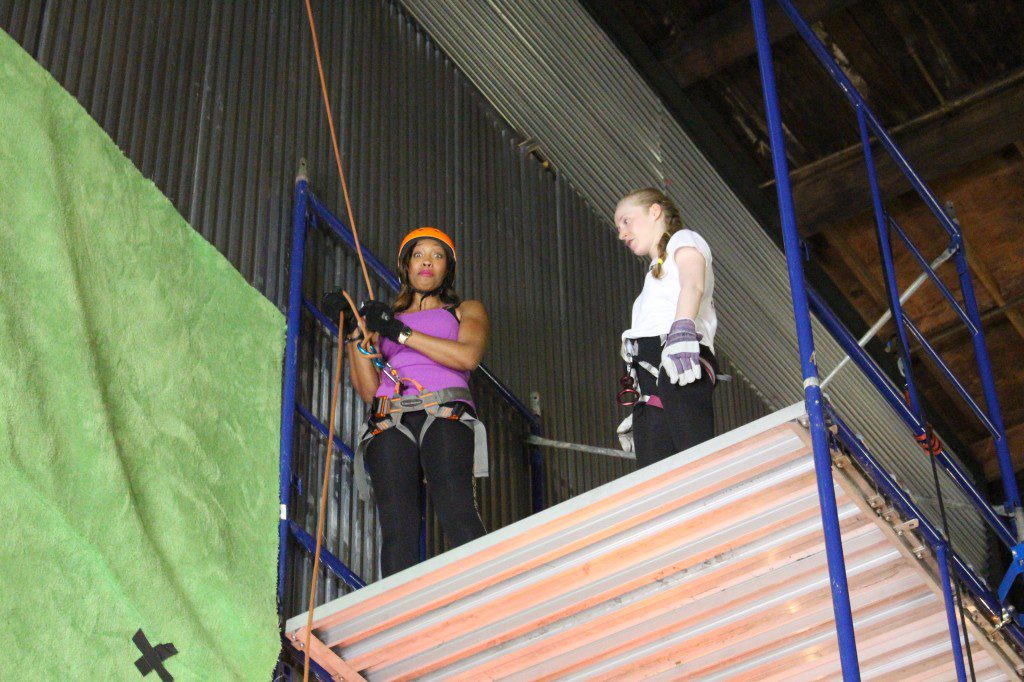 The instructors at Hollywood Stunts hung, held and taught journalists how to repel from a high scaffold (from 30 feet in the air) and how to practice safe stunt fights (sorta like the ones you see in movies).  During my uncomfortable climb on top of the 30-ft scaffold, I tried reminding myself that I don't really have a fear of heights, but by the time I reached the top – I realized that I failed convincing myself.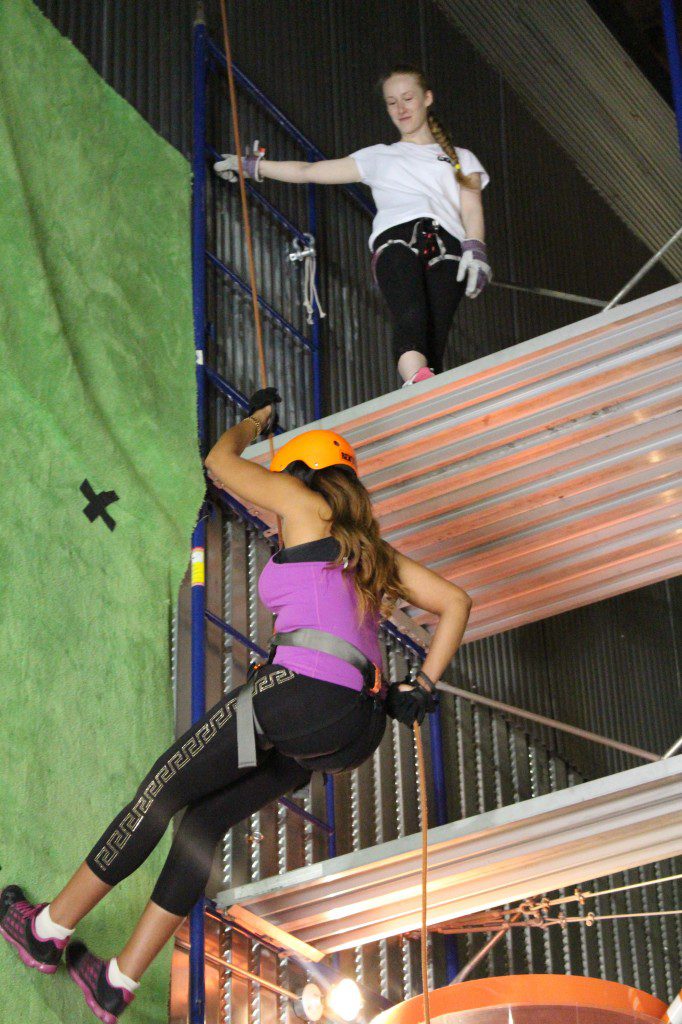 From atop of the 30-ft scaffold, I was instructed by my Hollywood Stunts professional on how to secure my equipment and the proper way to safely rappel myself down the massive astroturf wall.  The skill of rappelling is an essential climbing skill than many use for sport activity and military travel.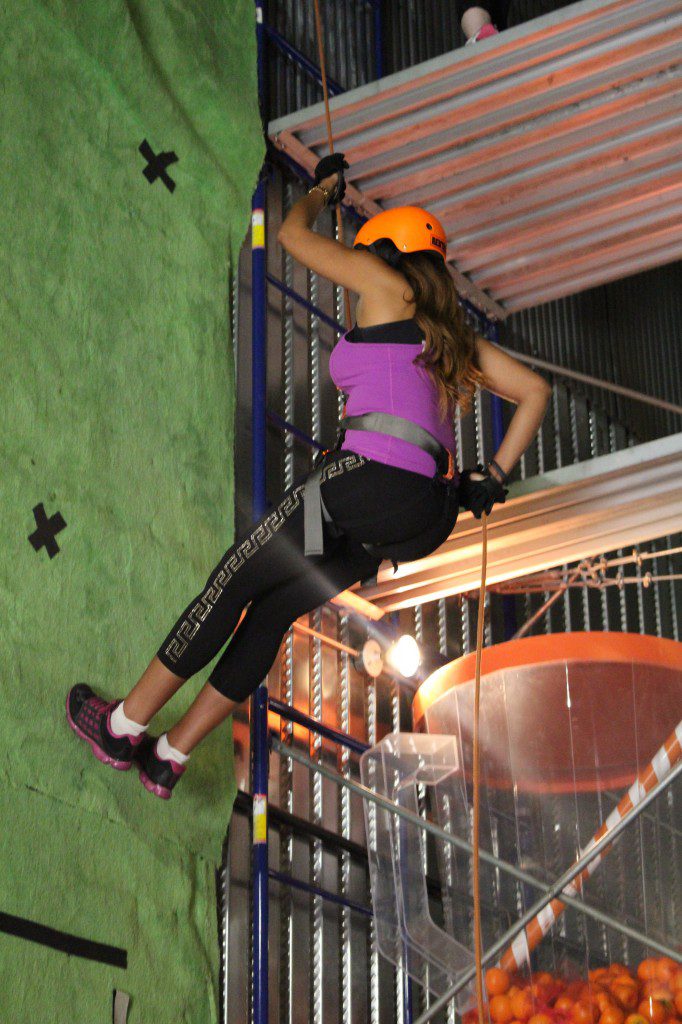 Learning the art of using the belay and adjusting my hand grip simultaneously had me scaling down the wall in no time.  Although it took a little convincing and reassuring that I had what it takes to scale down the wall on my own, there was no better feeling that having my feet safely planted on the ground.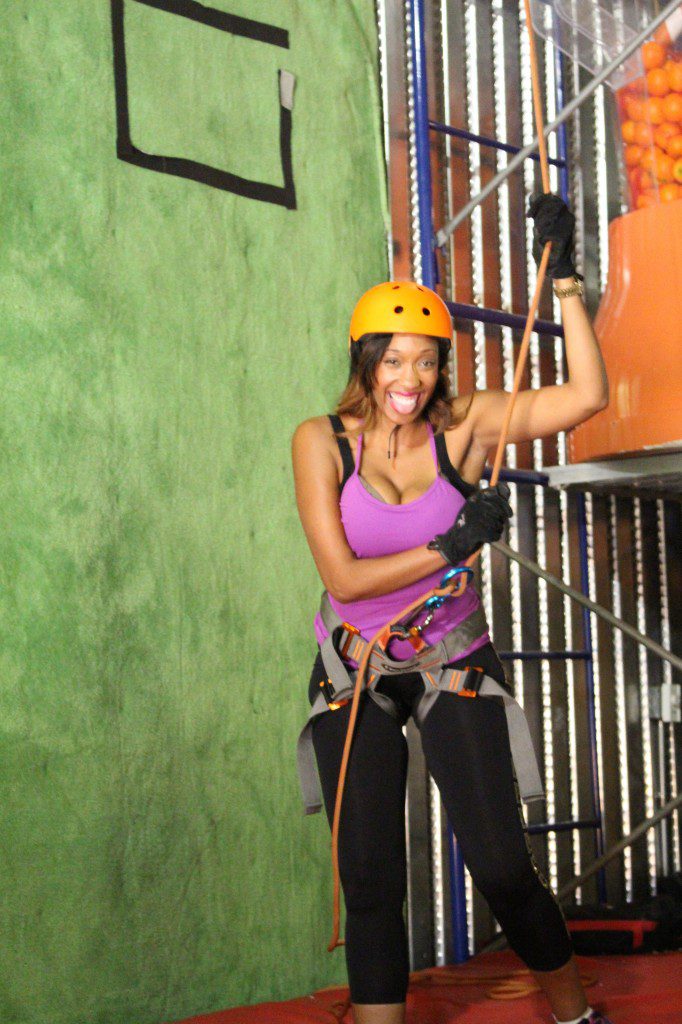 The Honeywell Lyric product experience highlighted how easy the Honeywell Lyric is to install and use for home comfort while at home and savings while away.  Our time at Hollywood Stunts not only got us journalists out of the office and into some tense, uncomfortable moments but it made for an afternoon that I'll never forget.
(Thanks Honeywell Lyric for a fun-filled afternoon in Brooklyn that definitely got me out of my comfort zone and maybe into a new career as a Hollywood stunt woman!)
For more information on the Hollywood Stunts experience visit HollywoodStunts.com.  You can also find more information on how you can get a Honeywell Lyric thermostat of your own visit lyric.Honeywell.com.
Comments